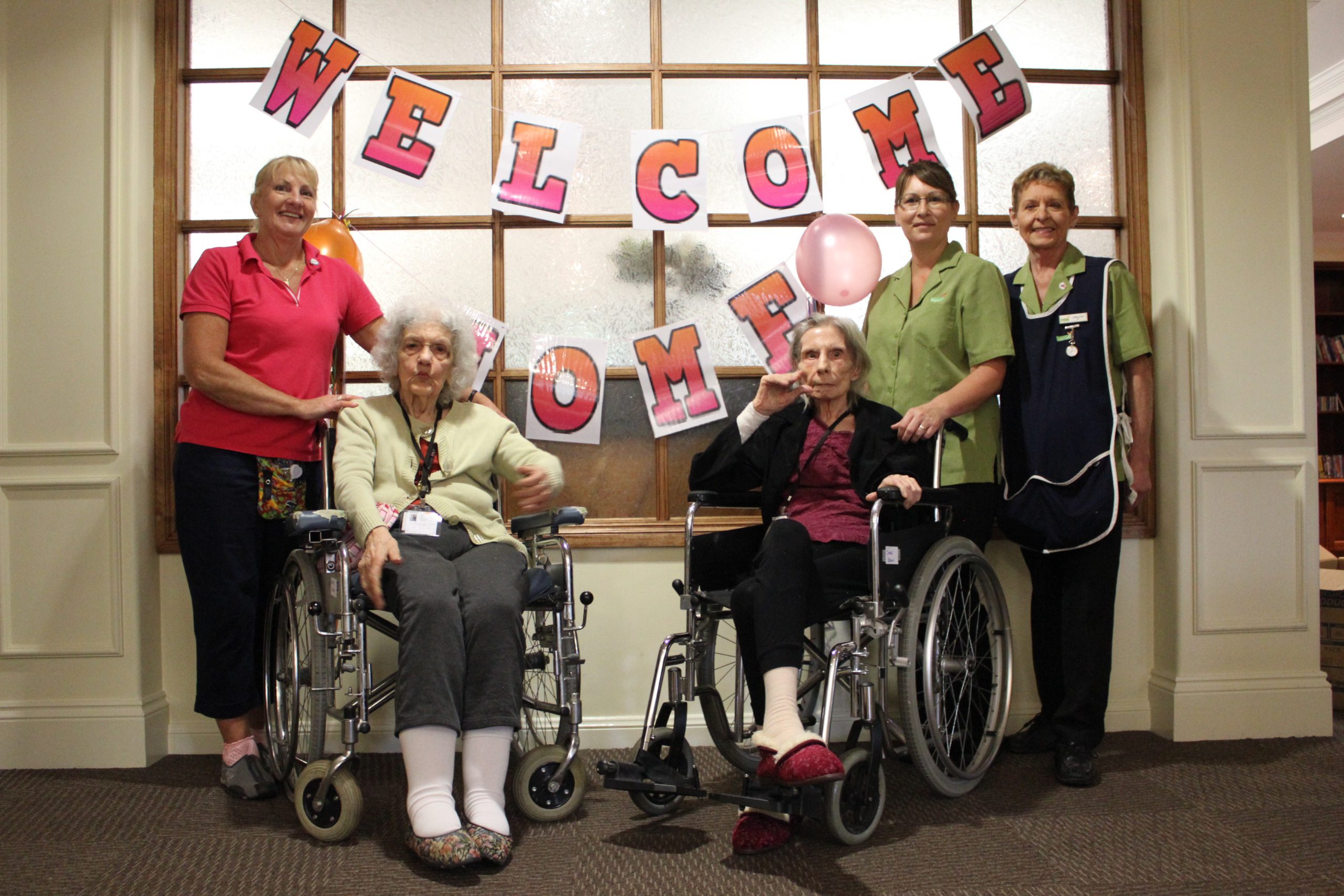 Residents of a Morwell aged care facility have returned six weeks after relocating in response to health concerns surrounding the Hazelwood mine fire.
About 50 residents were welcomed home to Baptcare St Hilary's Aged Care Home on Thursday after relocating to three different facilities – Lyrebird Village for the Aged in Drouin, and Brookefield Park Nursing Home and O'Mara House Aged Care Facility in Traralgon.
Baptcare residential services operations manager Lindon Le Griffon said the decision was made to relocate residents following Victorian chief health officer Rosemary Lester's advice people aged over 65 years should leave Morwell to escape the effects of the coal fire.
"We had to trust the advice we were given. It was extremely traumatic and the decision wasn't taken lightly, particularly at this age and this degree of frailty," Mr Le Griffon said.
"Under the circumstances, it was the right decision, as inconvenient as it was for the people who live here, but what choice did they have?"
The residents have returned to St Hilary's three weeks after Ms Lester said it was safe for Morwell residents to do so.
Mr Le Griffon said a huge clean up effort, including clearing the roof space, linen, curtains, air-conditioning units and replacing insulation, had been undertaken in the past two weeks.
He said St Hilary's was lucky to have three separate aged care services on offer as it made an unpleasant situation reasonably comfortable.
"Even though there's been a lot of support, most residents recognised they were not in Morwell, which is their home. Drouin and Traralgon aren't Morwell, and I think people missed each other," Mr Le Griffon said.
St Hilary's resident David Thomas, who was among three residents to stay with family or friends outside of Morwell, said he had missed the facility.
"It was a big bang the whole scenario, the smoke, it was horrible to have to tolerate that environment," Mr Thomas said
"It took no time to settle back in. It's so good to be here. I missed the other residents, the surroundings, absolutely everything about the place."