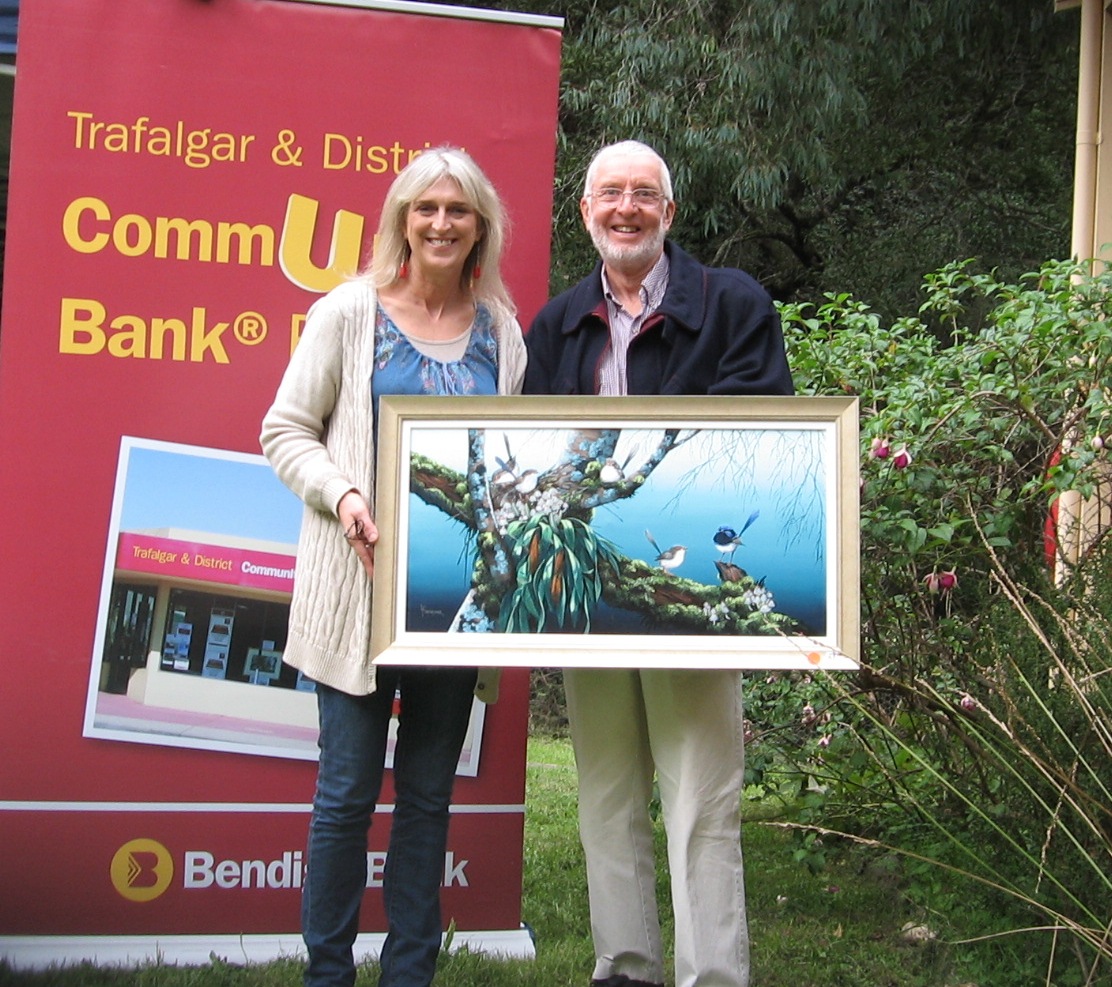 Walhalla Easter Art Show attracted about 500 people over the long weekend to inspect the variety of works exhibited at the Mechanics Institute Hall.
Organiser Barbara Hood said the event raised $7000 for the Walhalla Heritage and Development League – a not-for-profit group dedicated to preserving and maintaining the heritage of the gold mining town.
"It was absolutely wonderful. I want to say a big thank you to everyone who supported us," Ms Hood said.
"For such a small committee we were really pleased with the result."
Winners in 14 categories, as well as runners up, primary school winners and those highly commended were announced at a presentation on Monday afternoon.
Longwarry artist Laurel Foenander cleaned up; she was awarded best in show for her painting Forest Wrens, best oil for Midnight Feast and received People's Choice Award for Forest Friends.
Ms Foenander's Forest Wrens was snapped up quickly by a man who bought it for his 70th birthday.
However, Ms Hood said sale figures were down on last year, with $2800 worth of sales.
"I'm disappointed for the artists, but the feedback I was given is that they're all happy with (the show)."