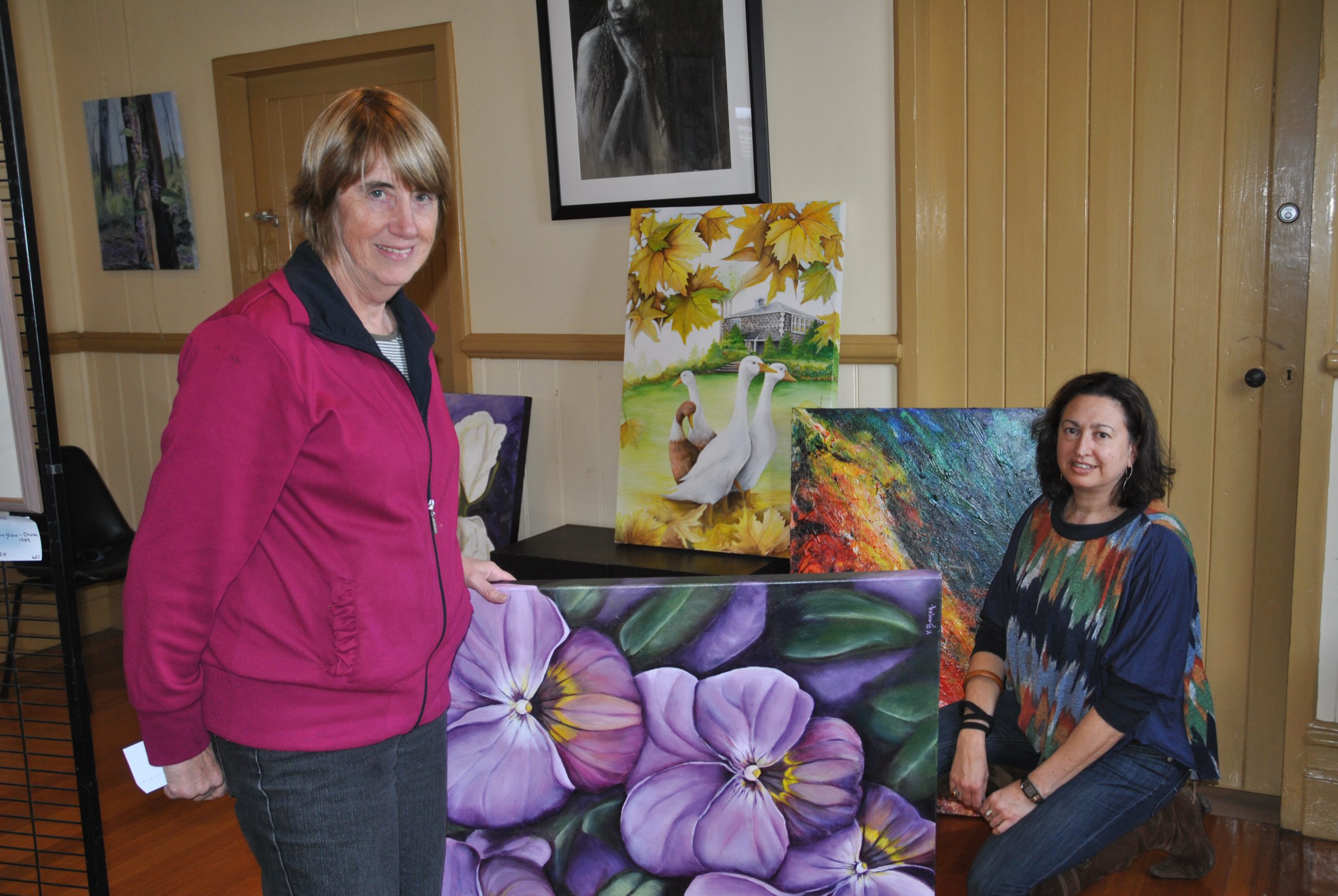 When members of the Traralgon and District Art Society set out to organise a humble art show, they never dreamt it would transform into a Valley-wide festival, with the potential to become a major tourism drawcard.
The inaugural Valley Art Festival will kick off next Thursday, 1 May and run until 18 May, showcasing work from the Traralgon, Morwell and Moe art societies, the Young at Art painting group and the Gippsland Contemporary Art Group, among others, with free demonstrations, live music and open days.
"I'm just amazed," long-time Traralgon and District Art Society president Andrea Ramsay said.
"I set out originally just to have an art show. We looked at a few other venues, because we thought it would work so well. The next thing we know, it's a festival."
One of the group's newest members Roula Gavalas, a fashion designer from Collingwood, was so welcomed by the Latrobe Valley she was determined to showcase its community spirit to all.
"My experience has been so positive and I wanted more people to experience that," Ms Gavalas said.
"There is such a vibrant arts community in Gippsland and I don't want there to be a gap where the Valley's concerned.
"There was nothing going on here. We thought 'we've got to do something'."
After a think-tank with local artists, the group sought advice from those in the Baw Baw Shire who run a successful 'Open Studios' event.
They then sought expressions of interest from community groups and artists across the Valley and gained support from Latrobe City Council with a $500 grant and festival posters.
The festival's opening night will be held at the old Traralgon Court House on Franklin Street at 6pm with performances by the Coal Valley Male Chorus and Latrobe Community Concert Band.
Buses will provide a free hop-on, hop-off service at any Traralgon venue on Saturday, 10 May from 10am to 2pm.
For more information on the festival, phone Andrea Ramsay on 0427 977 252, Roula Gavalas on 0418 378 110, visit www.facebook.com/valleyartfestival or email
valleyartfestival@gmail.com