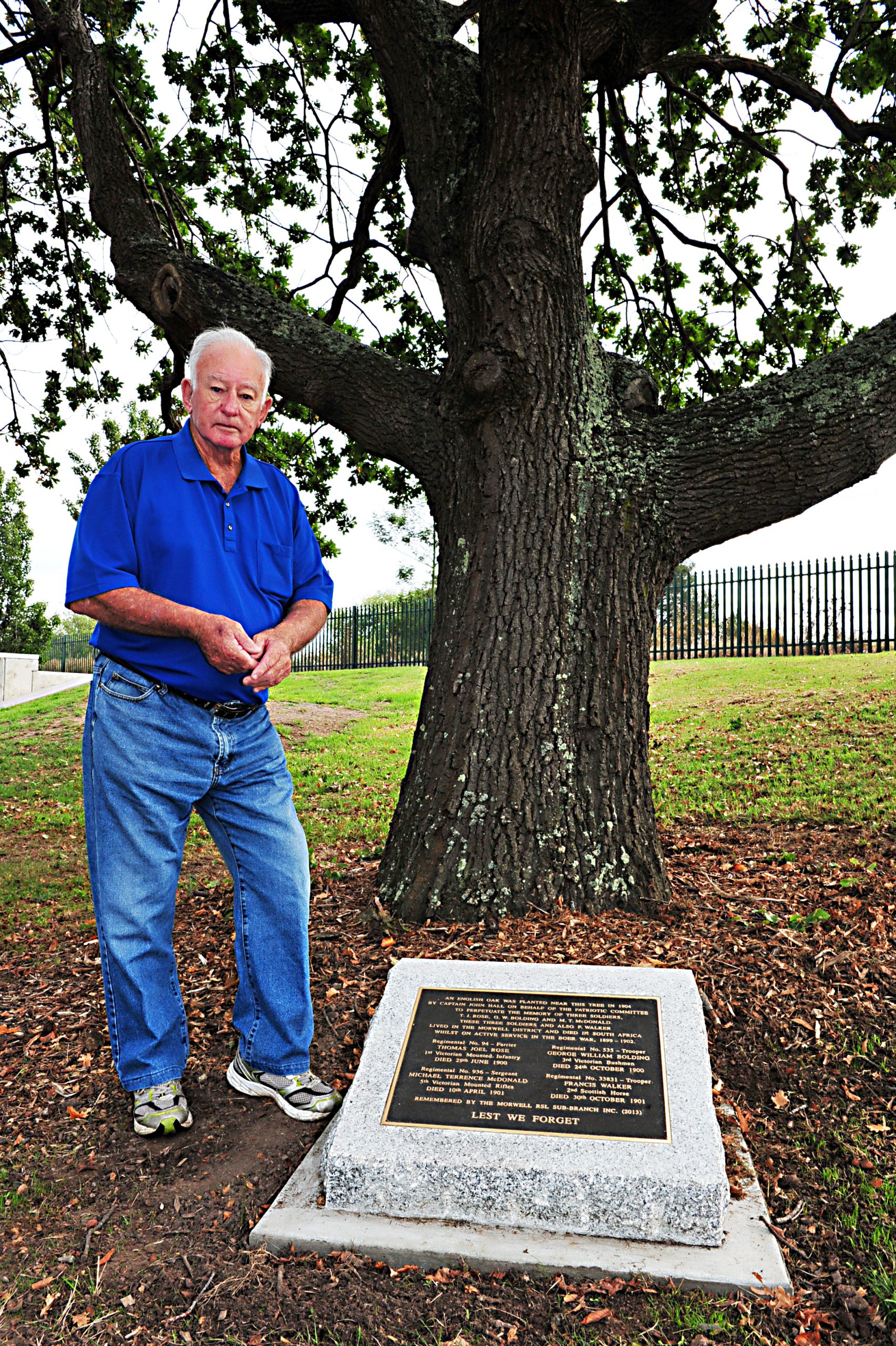 A PLAQUE honouring the lives of four local Boer War soldiers has been installed at Alexandra Park near the Morwell Skate Park.
Morwell Anzac Day service-goers are encouraged to view the plaque placed underneath a tree, which is believed to be an offshoot of an English oak planted in 1904 for three soldiers who died in active service during the 1899 to 1902 Boer War.
The three soldiers – Thomas Joel Rose, a Farrier of the 1st Victorian Mounted Infantry, Michael Terrence McDonald, a Sergeant of the 5th Victorian Mounted Rifles and George William Bolding, a trooper in the 3rd Victorian Bushmen – all died in South Africa and lived in the Morwell district.
The plaque also remembers a fourth soldier, Francis Walker, a trooper in the 2nd Scottish Horse who died in 1901.
Morwell RSL club member Graham Burgess said a call by the State Government during the war for able-bodied men with military training was answered by many Gippslanders eager to serve in the three-year conflict.
"More than 400 of them enlisted for service and 25 Gippslanders died and are buried in the cemeteries and on the veldts of South Africa," Mr Burgess said.
Morwell RSL president Bruce Jeffrey said the club had also installed two Boer War plaques in Gormandale, one in Carrajung and one in Sydney for a Yallourn soldier.
"People just let us know that there are Boer War veterans with unmarked graves and we've been (installing plaques) in our area in Gippsland," he said.
The Morwell plaque was jointly funded by the Morwell RSL and the Department of Veterans' Affairs.