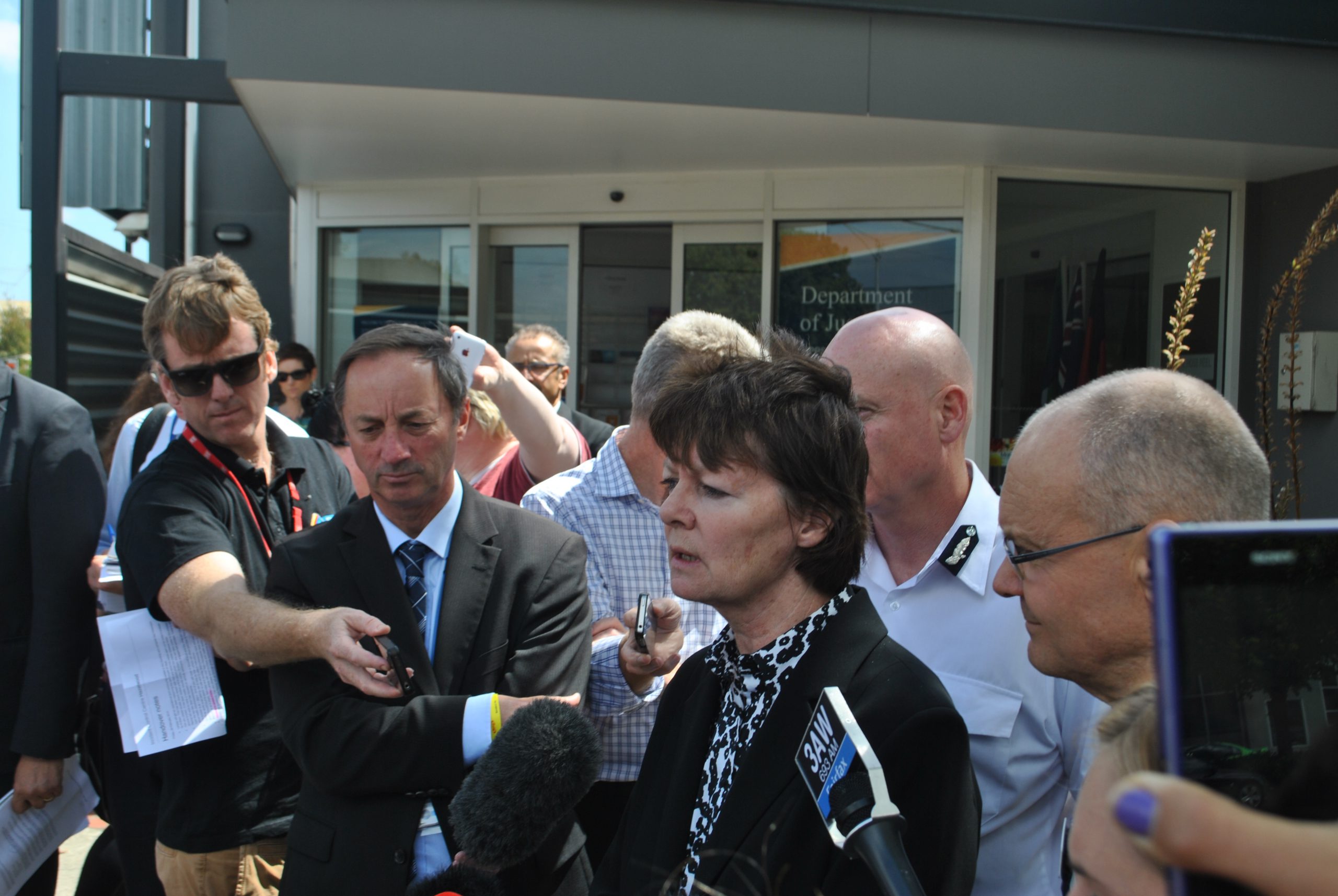 Victoria's chief health officer has revealed further details of an impending study into the long-term health impacts of the Hazelwood mine fire on the community.
Dr Rosemary Lester said her department would welcome members of the public to a series of community consultation sessions in the next few weeks to gauge their opinion on the planned structure of the study.
She said a broad framework had been established, however the finer details would be decided by whichever research body secured the tender to conduct the study.
"We do remain very committed to doing it and because it is a long-term study, it is important we get this right and ask the right questions," Dr Lester said.
"We'll be looking at obvious things like respiratory conditions, heart conditions, the possible development of cancer and how it's best to measure those things."
Dr Lester said at this stage the study was expected to look at the health of participants over a 10-year period, but it was not yet determined how large the sample of residents would be.
She said the study would need to include a comparison between Morwell and a "similar community" and this would also be determined by the chosen researcher.
A week into the smoke crisis, Dr Lester said she did not expect to see significant long-term health impacts on the community, however the fire continued to burn for more than a month.
At the beginning of March, director of respiratory medicine at the Royal Melbourne Hospital, Associate Professor Lou Irving said the town's unique circumstances and length of exposure made it difficult to predict the medical consequences.
Dr Lester has since conceded there is a knowledge gap regarding medium-term exposure to smoke from a coal mine fire.
"We hope to find there's no increase in any of those health outcomes," Dr Lester said.
"We've consistently said we don't expect to see any long-term effects, but because this was a bit unusual, we think it's important to add to the knowledge base so if this occurs in the future, there's more of a knowledge base from which to provide help to the community."
Dates for community consultation sessions are yet to be set.
Dr Lester said the project would be put to tender soon after their conclusion.
"Because this is a long-term commitment, I think it best if the community is engaged and know it's being done with their best interest at heart," she said.
Simon Ellis, president of Voices of the Valley, a community group set up in the wake of the smoke crisis, welcomed the study.
"Consulting the community is a great idea, that's what we've been asking for since day dot," Mr Ellis said.