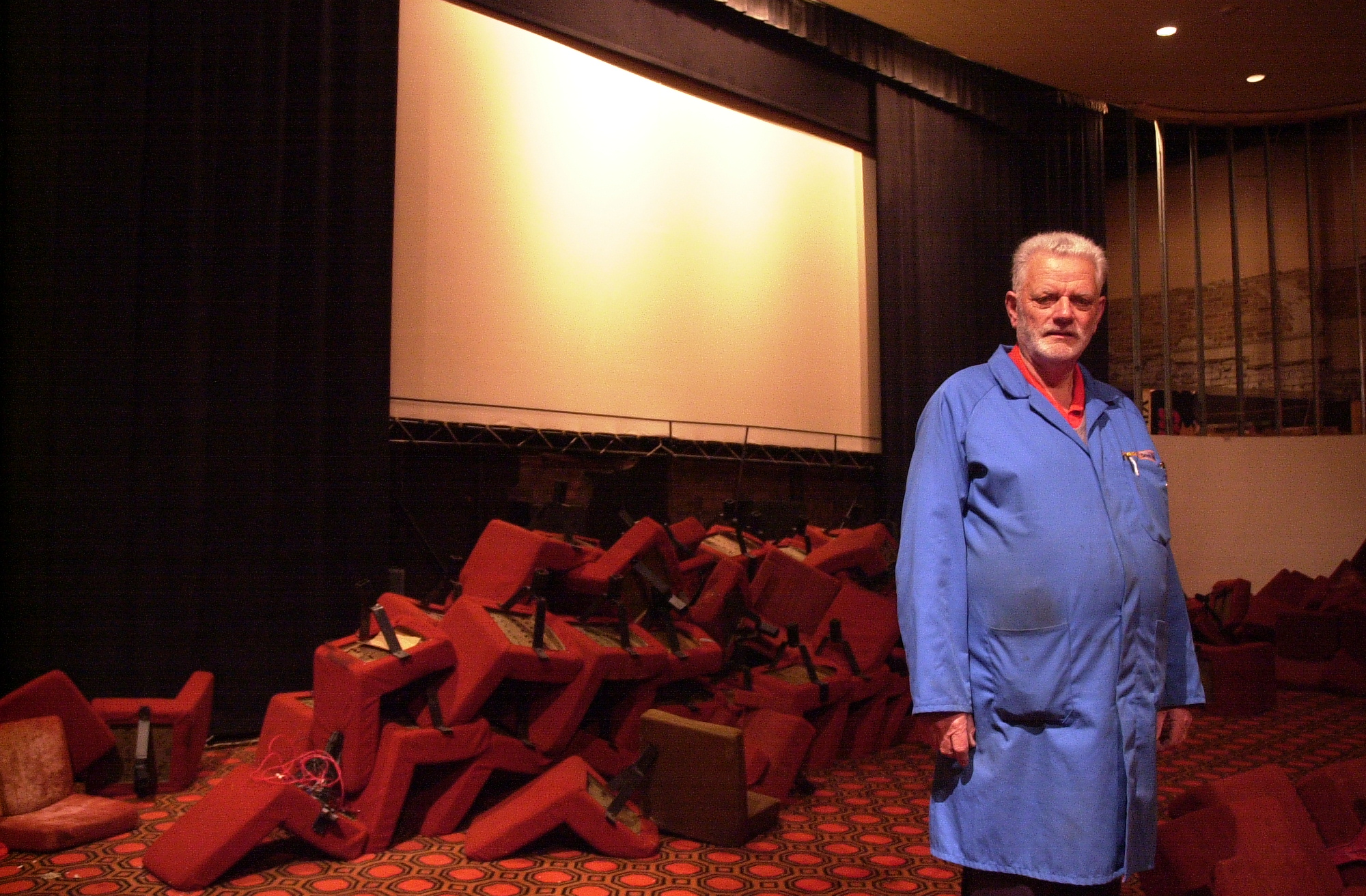 RELATED COVERAGE: Nostalgic memories captured

It may have never had the majestic presence of the Yallourn Theatre or the Morwell Town Hall, however the former Twin Cinema on Buckley Street, Morwell, has instilled its fair share of heartfelt memories.

Closed as a cinema in the mid-90s when Village Cinemas opened up the Mid Valley 8 complex, the Twin's retro brick facade has become derelict, lost in the chorus of empty Morwell shopfronts.
Since its establishment in the 1950s as the Maya Theatre, it has at various times existed as a bowling alley, briefly hosted a local Church group and even a slot car track.
It has in more recent years become a home for squatters and a target for thieves and vandals.
However, the life of movie magic was briefly reinjected into the site, when two passionate cinema aficionados painstakingly restored the cinema for personal use.
Under the drive of local identity and undertaker, the late John Leckey, who purchased the Twin from Village, the heavily vandalised cinema underwent a passionate restoration with the assistance of Moe-based career projectionist Peter Ricketts.
Perforated screens and destroyed seats were replaced, as were the 35 millimetre projectors – sold off during Village's exodus – by hand-me-downs from closing suburban movie houses.
Yet, with a screening ban believed to have been built into the Twin's sale contract by Village, the cinema was only ever destined to become Mr Leckey's personal playground, or a lavish location for a film society.
Mr Ricketts recalled the moment when the pair fed an old newsreel print through the projector, before Mr Leckey quickly stopped the private screening.
"He got up and said 'hang on' – he ran out onto the street and grabbed people out of shops and people walking on the street, and brought them in just to tell them, 'look what we have done here' – he was very proud," Mr Ricketts said.
"He had always wanted a home cinema – but once we restored one cinema, he wanted the second one up and running too – all I could ask was, 'what for?'; the guy was really taken aback by this place," he said.
However, the dream was never meant to be – Mr Leckey passed soon after, and his family estate spent some years attempting to sell the site, a process which saw the cinema fall once again into a dilapidated state.
Despite Mr Rickett's desire to see the cinema used for its intended purpose, Melbourne businessman and current owner Tony Klein, saw diversified potential for the site, and purchased it in more recent years.
"It was shocking. There were rats everywhere, and it smelt like a urinal; there was some people squatting in there, and someone had stolen brass water pipes off the back of the building," Mr Klein said.
"It was disgusting – there was faeces smeared on wall, and rats had chewed on the seats."
After its second overhaul in a decade, the iconic orange carpets are gone, the rows of red seating no more.
The Twin has found a new lease on life, with Cinema 1 now serving as a television studio for Channel 31 video gaming program, "World Wide Gaming", and plans are in place to see Cinema 2 become a computer network gaming facility.