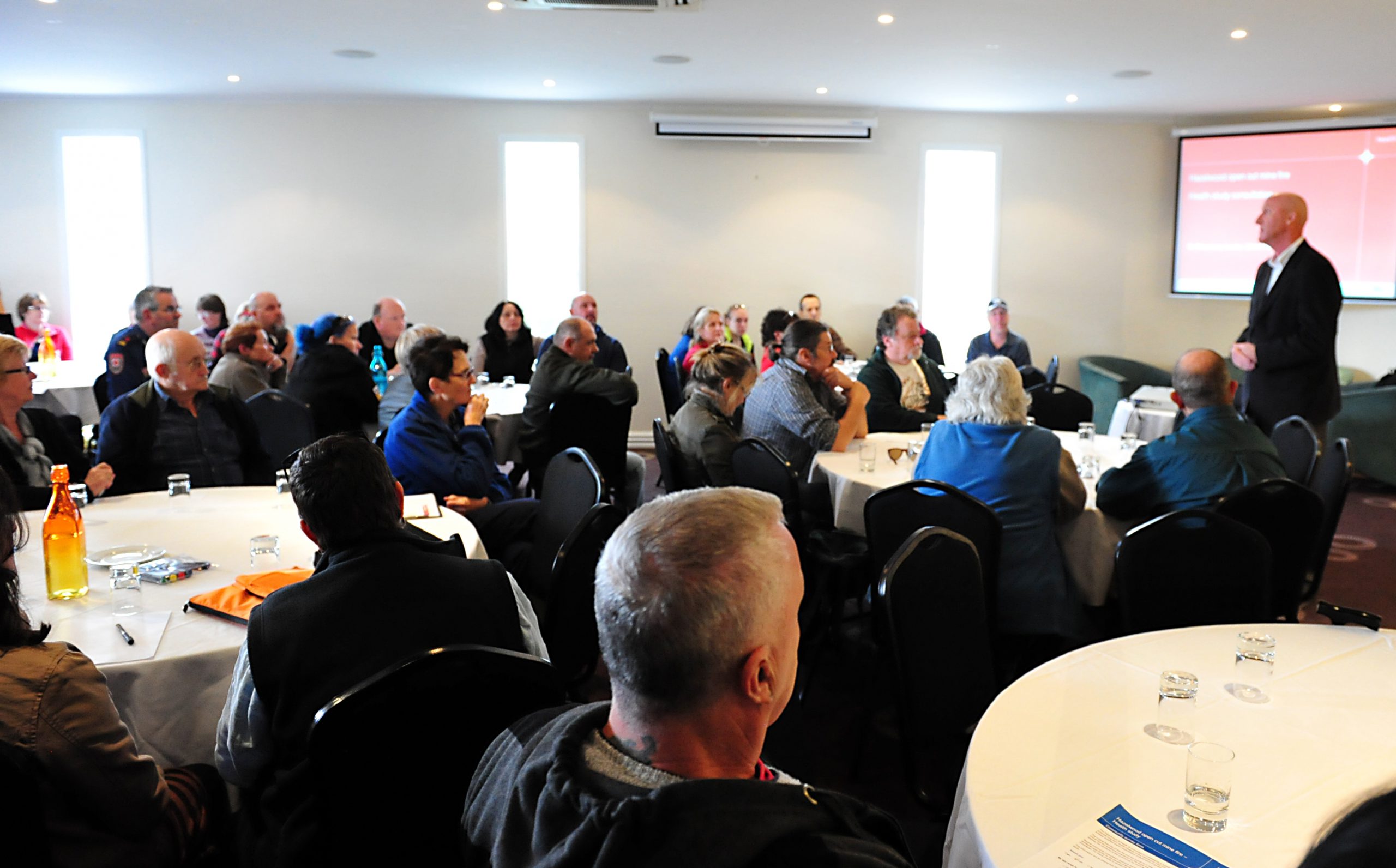 Victoria's chief health officer Dr Rosemary Lester has voiced her support for the study into long-term health impacts of the Hazelwood mine fire to run beyond the proposed 10 years.
But she said tender restrictions prevented the State Government from letting a contract to one particular organisation for more than a decade at a time.
Dr Lester said it would be up to whoever was in her position in future, to decide whether to extend the study.
She made her feelings known at a public forum on Tuesday, in response to residents' calls for the study to span at least 20 years.
"I agree, it would be ideal if the study went longer, but it's not physically possible," Dr Lester told the meeting.
She revealed further details about the study brief, saying the project would not only look at heart and lung conditions and cancer, but birth weight of newborns and the psychological impact of the smoke crisis.
Dr Lester said the independent research body awarded the project tender would be asked by the government to provide annual progress reports.
The meeting was part of a series of three on Tuesday to gauge the views of the public and local medical professionals about what they believed the study should include.
Suggestions included an emphasis on children's health and the psychological impacts of the crisis, along with representation of those with disabilities.
It is not yet known how large the sample size of local participants will be, or exactly where they will be drawn from.
Members of Voices of the Valley, a community group set up in the wake of the smoke crisis, staged a small protest outside the meeting, carrying banners reading 'health study – not another white wash' and 'health study? death study?'
President Simon Ellis criticised the meeting's seating capacity, saying residents were told each public session was limited to 55 people.
According to the department of health, about 70 people, including health professionals registered for the meetings and just under 100 people attended.
A spokesperson said there was adequate space for those who attended and had numbers grown, they would have been accommodated.
Mr Ellis said information gathered from about 2000 people through surveys by his group in March, along with the group's Facebook page, found 90 per cent of people had reported breathing problems, headaches, nausea or nose bleeds.
"We're concerned about our children in 10 to 20 years' time if they want to have kids themselves, or of it turns out they've got cancer or heart disease or lung disease," Mr Ellis said.
"We need to know that something's going to get done about it."
The results of Tuesday's meetings will be published on the Department of Health website and used to further develop the parameters of the study before a brief is finalised and put to tender.
Federation University last week flagged its intention to make an application to conduct the study in conjunction with Monash University's school of rural health.