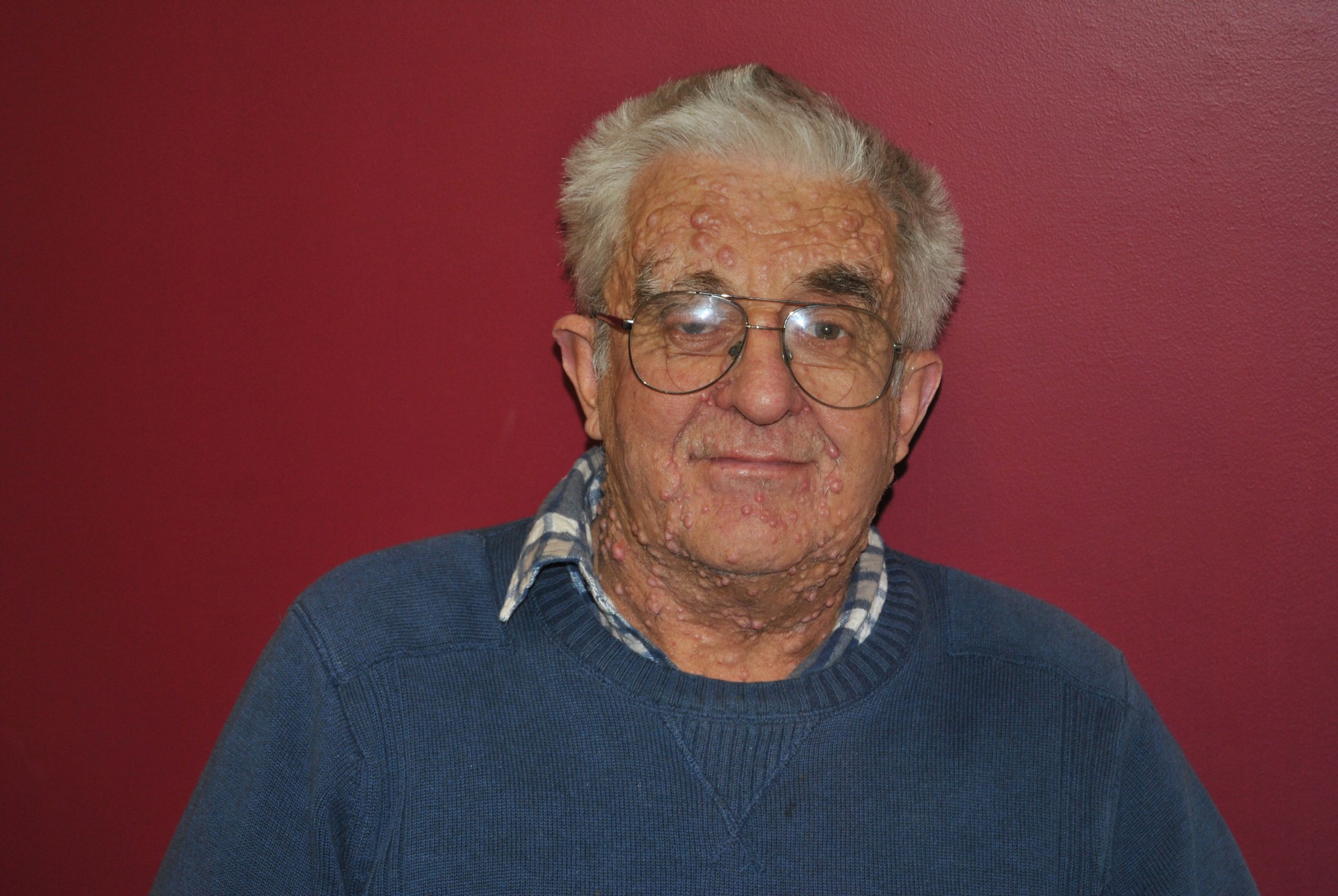 A misunderstood condition may be unknowingly affecting many Latrobe Valley residents.
Neurofibromatosis is a genetic condition which presents with small tumours and skin pigmentation known as 'cafe au lait' spots, but can be symptomatic of other complications and is not widely known.
To correct this lack of awareness, Gippsland NF Support Group members will man a stall outside Coles supermarket in George Street, Morwell each Saturday this month, spreading information and asking for donations to NF Australia and Children's Tumour Foundation Australia.
Support group president Eddie Beulke said sufferers like himself often have low-self esteem and experienced bullying.
"I've been confronted by people on the train, who say 'my God, what's that on your face'. It's totally not tactful," Mr Beulke said.
Mr Beulke said with a lack of awareness publicly, even in the medical community, some people went undiagnosed until they were in their 70s.
"Some people have tumours all over them, others have only a few on their torso and no other visible symptoms," he said.
The 65 year-old said NF type 1 affected one in 3000 people, and with about seven support group members from Latrobe City in a population of more than 75,000, he expected there were more people out there living undiagnosed.
"Hopefully with a bit of publicity people might realise they've got some of the traits that have gone unexplained," Mr Beulke said.
Other traits associated with the condition may include learning difficulties and can also cause blindness, deafness, bone defects and cancer.
Mr Beulke encouraged anybody who suspected they may have NF to contact their doctor and the group, which offers an opportunity to talk through common issues with others.
For more information visit www.ctf.org.au or phone Mr Beulke on 5134 1070.