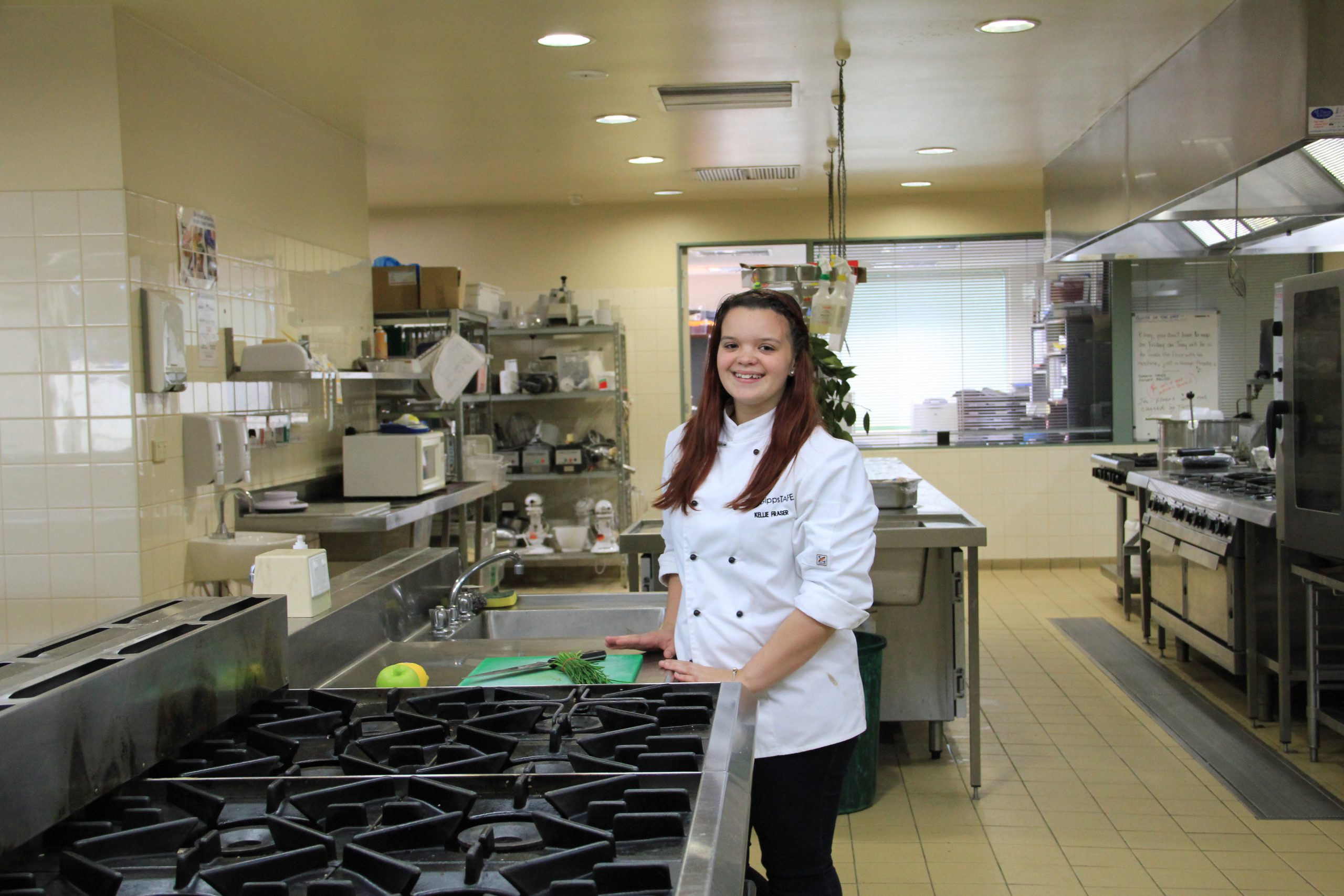 SUCCESS at local, state and national levels has earned a Morwell chef a place in a prestigious master class representing Australia in Norway.
Second-year apprentice chef Jessi McEwan first tasted victory when she competed at third-year level to challenge herself in a culinary competition held at GippsTAFE in Morwell, where she won the gold medal.
Following her local success, the 20 year-old then competed at the state level competition in Box Hill where she once again took out gold.
She was flown to Canberra two weeks later where she won silver in the AUSTAFE Culinary Championships.
"I couldn't believe it because there was one other girl who had it in the bag, but it turns out that I had the high score," Ms McEwan said. At the national competition, Ms McEwan made three entrees, three mains and three desserts in 90 minutes after shopping at a local market for the ingredients with a $60 budget.
"I have a creative flair on the plate, I love to make things look like something the customer has never seen before and I'm still working on my flavour combinations, but I seem to have got it right that time," she said.
"I ended up getting a silver medal, because of that and being from a country town representing Victoria, I got recognised by the Australian Culinary Federation who nominated me."
Ms McEwan was chosen to attend the four-day Billy Gallagher Young Chef's Forum in Norway in July where she will meet other young chefs from across the world and participate in master classes.
"This is an unbelievable opportunity for any young chef," Ms McEwan's TAFE teacher and mentor Kellie Fraser said.
"Jessi is an outstanding student and her results throughout the AUSTAFE Culinary Challenge are just a reflection of her hard work and passion.
"Receiving recognition of her achievements from the Australia Culinary Federation has given Jessi the opportunity to be an ambassador of young chefs in Australia."
To raise money for her trip to Norway, Ms McEwan will hold a fundraising dinner at Waratah Restaurant, Morwell on Tuesday, 20 May from 6.30pm.
The dinner will include a four-course set menu with matched wines, an auction and door prizes.
Tickets are $50 per person with all proceeds going to Ms McEwan's trip and can be reserved by phoning 5120 4505 or 5120 4542.