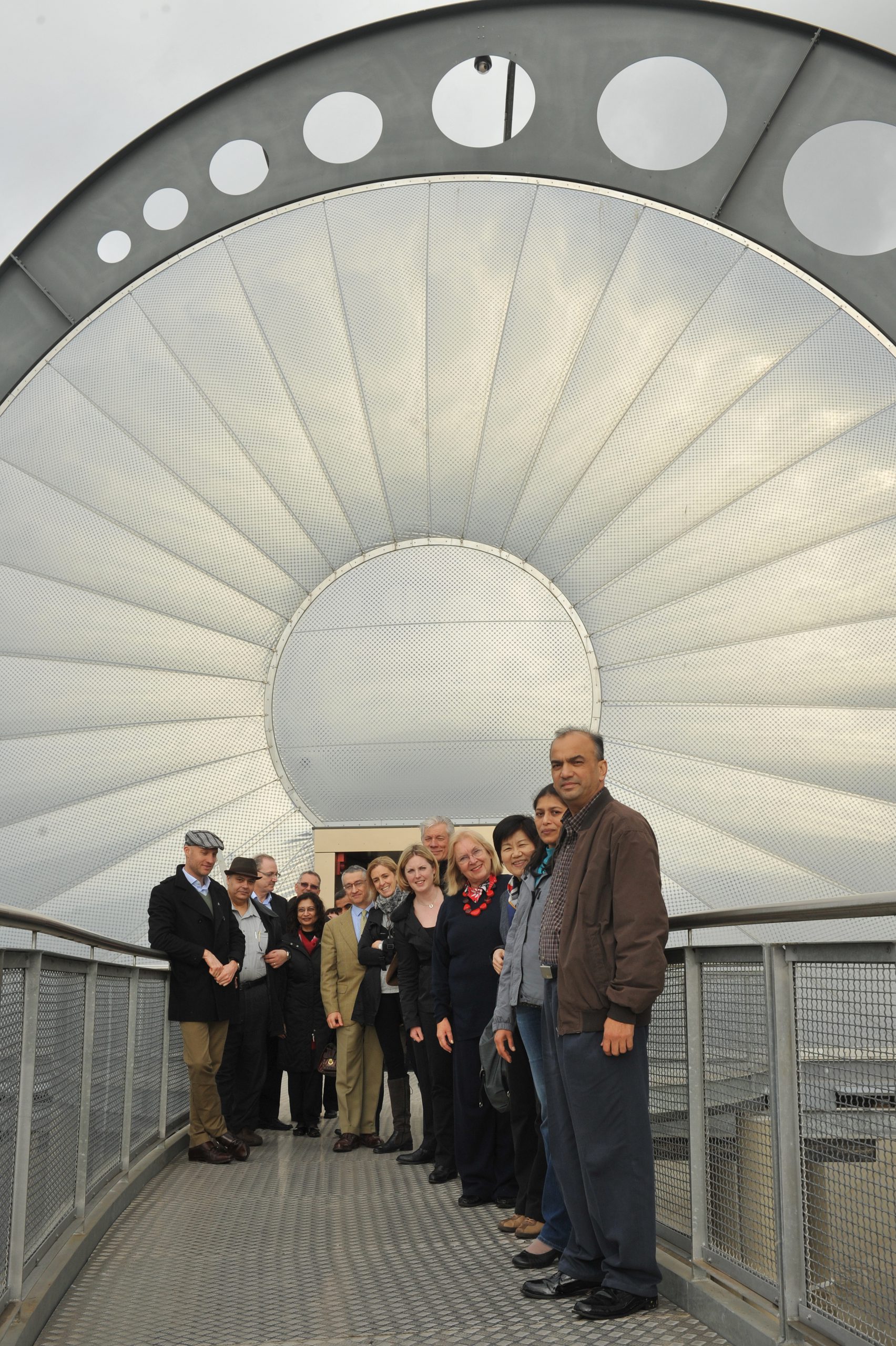 Gippsland innovations, ideas, technologies and produce were on display when international representatives visited the area last week.
Committee for Gippsland organised consul-generals from 12 nations to tour eight businesses and sites in the region across two days.
"The consuls-generals are based in Melbourne, but their role really is to immerse themselves in Victoria and find out what Victoria is all about, what we do well and to explore potential trade relations or the further enhancement of existing trade relations between Victoria and their respective nations," C4G chief executive Mary Aldred said.
"We wanted to demonstrate that Gippsland has a very broad-based economy; we do many things very well, we're open for business, we rely strongly on investment in a number of our industry sectors and we would very much appreciate the opportunity to showcase those industry sectors to them with a view to further developing any export and trade opportunities."
The group visited Phillip Island Nature Park, Burra Foods, Warragul – where they met with Regional Development Australia Gippsland and Baw Baw Shire – Wild Dog Winery, GippsAero, Loy Yang Power Station and Australian Paper Maryvale.
Gippsland Water also had an opportunity to showcase its Vortex Centre, water factory and a recycled compost project 'Revive'.
"There's some world-breaking technology here and certainly the approach of having a combined industrial and domestic membrane and anaerobic treatment process in this sort of vicinity is a world first, so there's technology here not used elsewhere," Gippsland Water managing director David Mawer said.
"From our point of view, it's a way for us to demonstrate internationally to people who are aware of how trade works and industry works that Gippsland has in fact provided some innovative approaches to a lot of traditional international issues."
Consul-General of Japan Keiko Haneda said she and others were impressed by the diversity of technologies and warm hospitality of Gippsland.