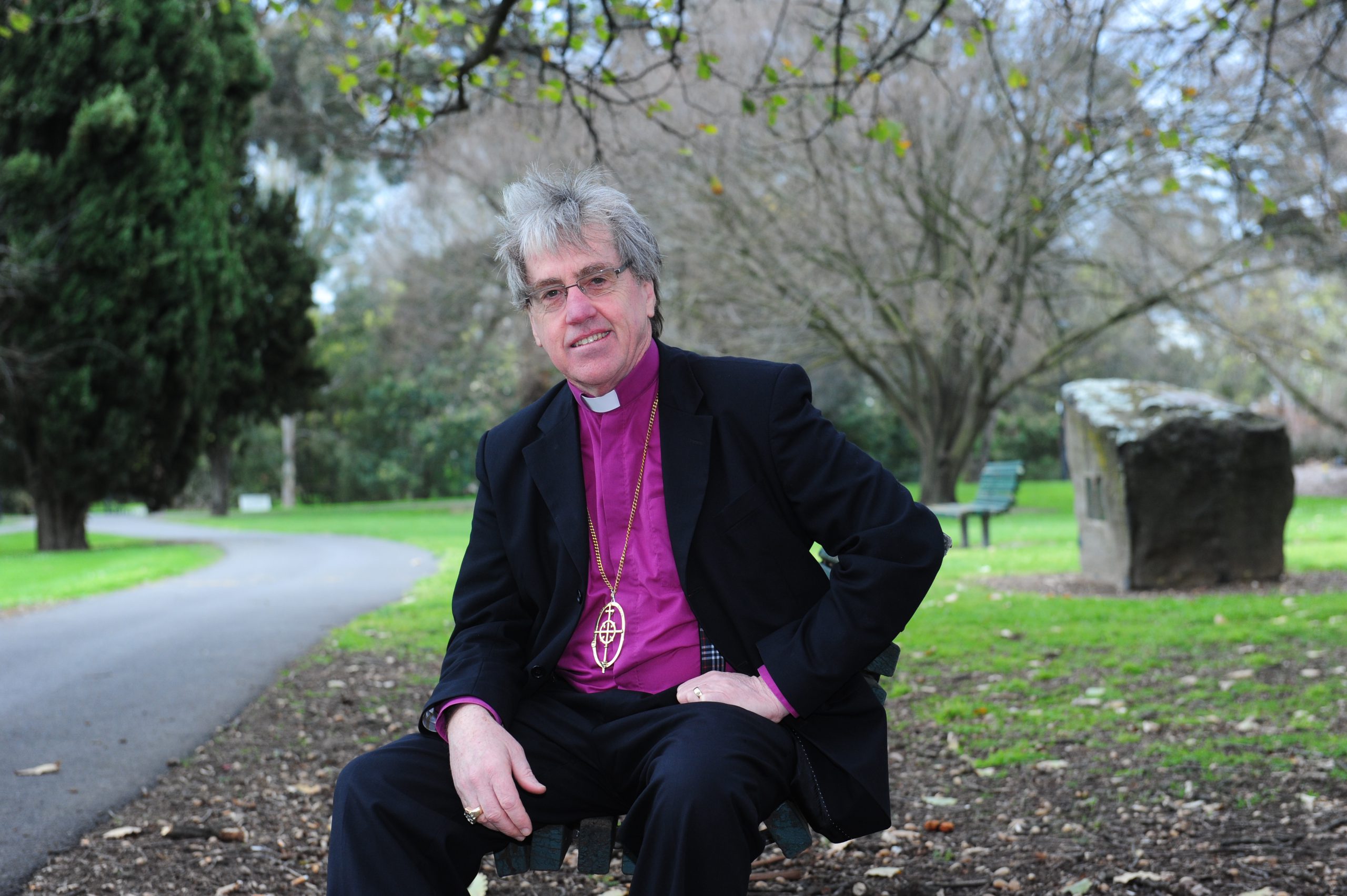 More than a great preacher of the Anglican Church, the Right Reverend John McIntyre will be remembered as a man of the people.
Known for taking a progressive stand on controversial issues like gay, aboriginal and refugee rights, Bishop McIntyre died following a chest infection at the Monash Medical Centre on 6 June.
Archdeacon Philip Muston, a long-time personal friend of the late bishop, said he still could not believe the man who he travelled and played music with for several years was gone.
"I'm just stunned by it because it was so sudden and obviously very upset and struggling to believe that it's really happened," Archdeacon Muston said.
Archdeacon Muston, who had served as one of the groomsmen in Bishop McIntyre's wedding to his wife Jan, said the late clergyman will always be remembered as an outspoken leader of the church and one whose compassion for people went beyond the altar.
"He was a man of the people. Someone who had time for the little people," Archdeacon Muston said. St Paul's Cathedral, Sale dean, the Very Reverend Steve Clark, said everyone was surprised by the bishop's sudden passing.
"He had chest infection (that) just deteriorated. He was in and out of the hospital," he said.
Reverend Clark said the bishop would be remembered most by the "unknown" people whose lives he helped change through his advocacies.
"He'll be remembered by unknown people for his incredible compassion and generosity and he'll be remembered in the church as a great leader who never used the power of his office to get his way," he said.
According to his colleagues, what endeared the bishop to a number of people, including those outside of the Anglican community, was his unpretentious way of speaking to people.
"To anybody who met him he was always the same person; you never met John the man and John the bishop," Reverend Clark said.
"I think it's what endeared him to people whether they are people in the church or outside of the church."
Archdeacon Muston said the bishop was a very down to earth person and beyond the man in cloth was someone who was musically talented.
Archdeacon Muston and the bishop used to play in a rock band when they were young and toured Victoria before the latter entered the priesthood.
"He would downplay the formalities often of being a bishop when he could," Archdeacon Muston said.
He also played pool with friends at a hotel in Sale during his free time.
On 17 June, Bishop McIntyre's remains will be brought to Redfern in Sydney where he lived for 12 years before he was ordained as bishop of Gippsland in February 2006.
A memorial service is scheduled at St Paul's Cathedral Sale on 20 June where bishops from across Australia and more than 1000 people are expected to pay respects. A private cremation will follow the memorial service.