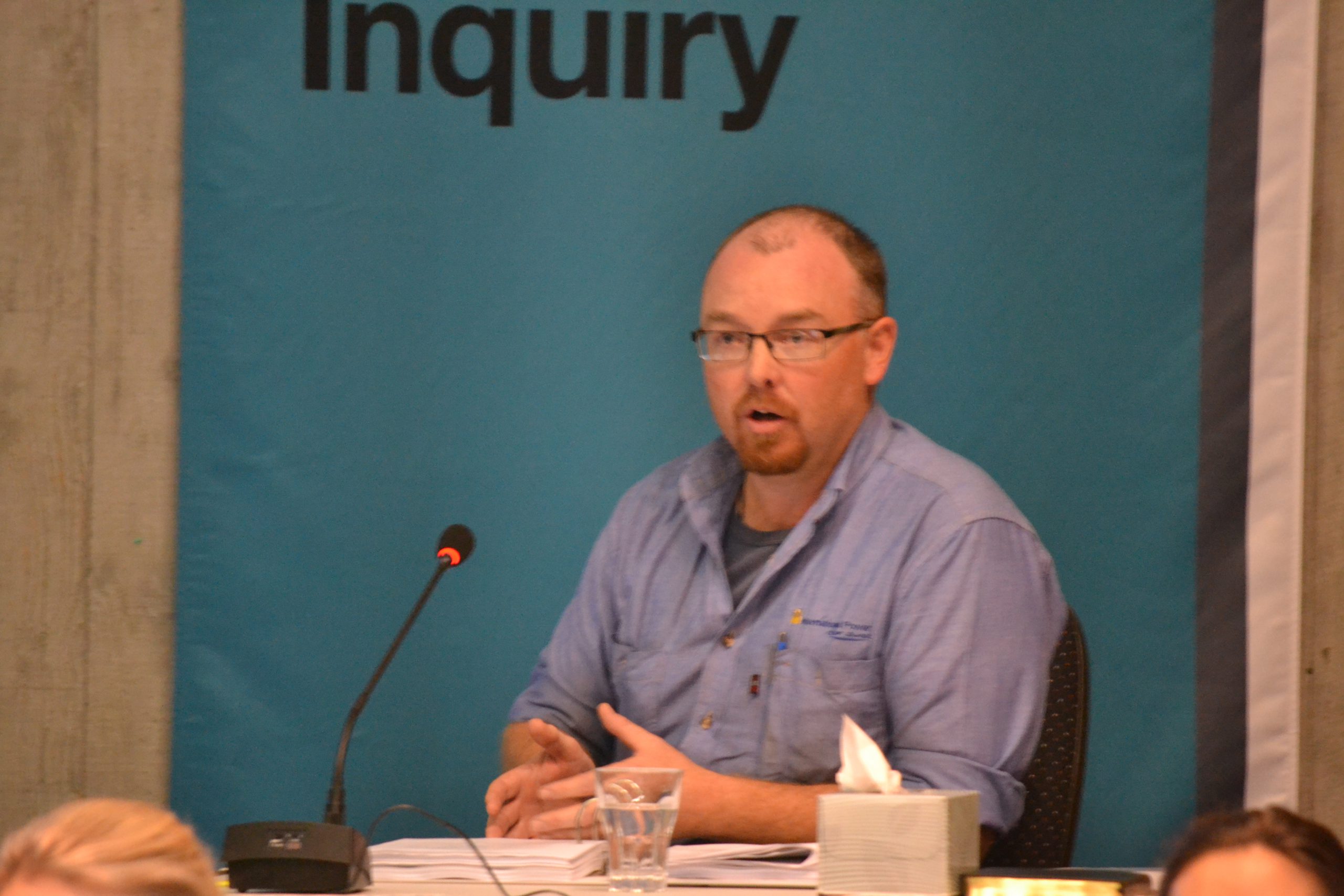 The Hazelwood Power Station could continue producing power at a reduced capacity until 2042, if a current application to extend its works approval is granted by the State Government.
The proposed Work Plan Variation 2013, would see Hazelwood expand its coal winning operations from the mine's north west face, towards the roundabout at the northern end of the Strzelecki Highway.
Submitted as evidence to the Hazelwood Mine Fire Inquiry this week, the new blueprint works plan variation would push the mine's scheduled end of life back 10 years, from the current 2032 date detailed in its current Works Plan 2009.
Speaking at the Inquiry on Thursday, GDF SUEZ technical services manager James Faithfull said the new plan would provide "continuity of station coal" to 2025, "then also provide some ongoing output, whether it's reduced in relation to capacity of the station out to 2042".
The application would also see the current mine rehabilitation schedule pushed out a further 10 years.
However, Mr Faithfull said meeting the current rehabilitation schedule was already unlikely, due to a limited availability of 'overburden', which is stripped from the top of the coal seam in mine expansions.
Used for capping the exhausted mine batters, Mr Faithfull projected suitable overburden material would not become available until further expansion occurred.
"So it might mean you're not on schedule?" Counsel Assisting the Inquiry Belinda Richards said.
"Absolutely, we're not on schedule," Mr Faithfull said.
He also revealed he was not aware of the actual costs of rehabilitation, nor the budget set aside for it.
"There's a whole different number of variables. It depends on whether we're going to cart material in and just fill the batters up with overburden, and it depends on whether we're going to cart material out of the batters to generate the profile and cart a minimal amount of overburden in," Mr Faithfull said.
"It really depends on the scenario, so I can't give you a definitive answer."