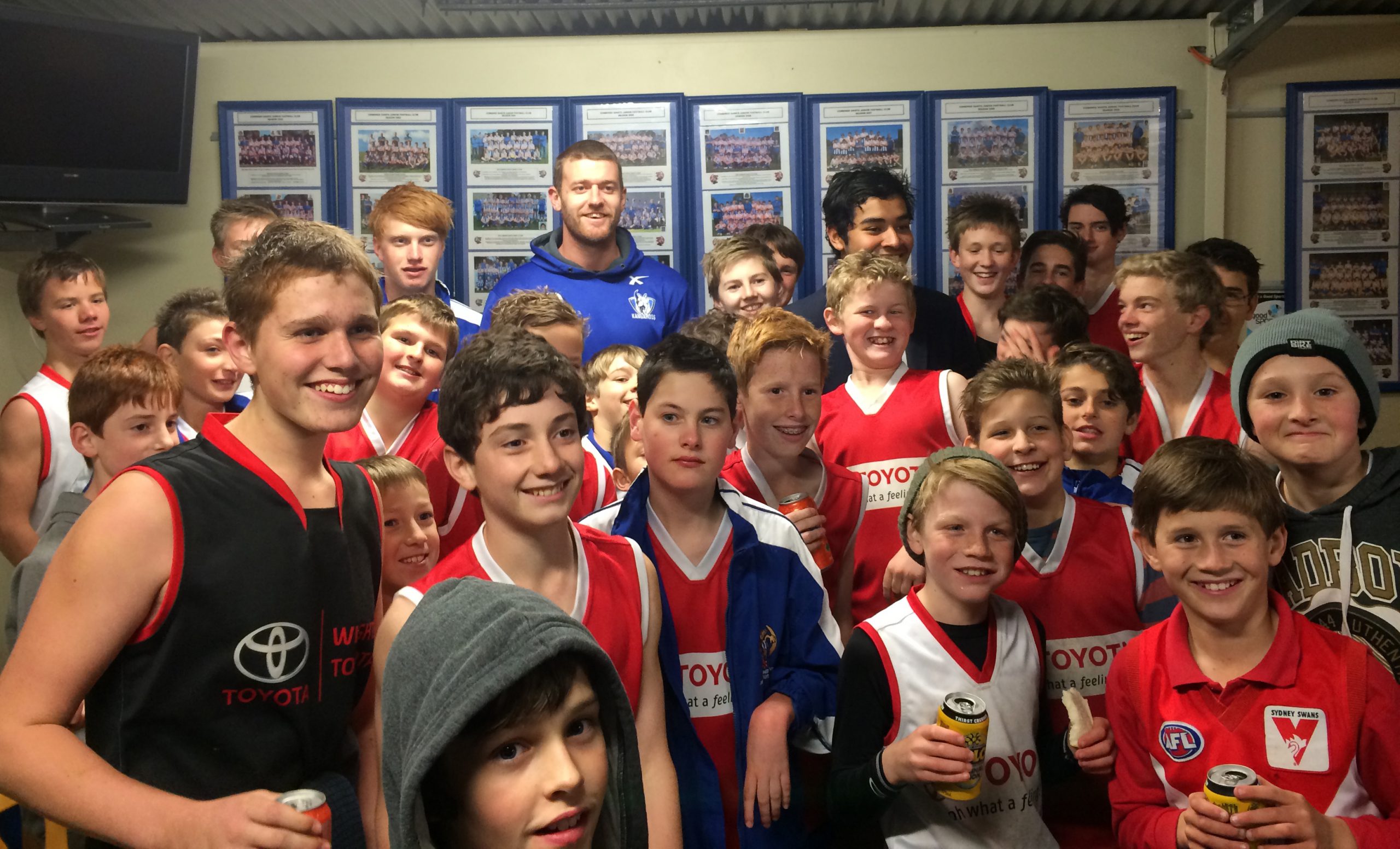 FOOTBALL
North Melbourne AFL footballer and former Gippsland Power draftee Lachlan Hansen returned home last Thursday to lead a masterclass at Combined Saints Junior Football Club.
Linked to Saints under 16 coach Brendan Garrett, the Kangaroo ran under 14 and under 16 training, introducing the club's juniors to a series of drills utilised at the top level.
Combined Saints president Paul Van Iwaarden said it was refreshing to see players investing in grassroots footy during the peak of their professional careers.
"A lot of things get said about players when something goes wrong, but a lot of people forget about the good things that they do; to come back and be prepared to put a little bit back into grassroots football we thought it was worthwhile," Van Iwaarden said.
"The feedback from the coaches and the players they thought it was fantastic.
"He also took the opportunity to have a chat to the guys to let them know basically how it all started, pretty much his journey from junior football and what's required to achieve that ultimate goal for those aspiring to play league football."
The club hosted a meet and greet barbecue following training, allowing players from all age groups a chance to get up close to an AFL star.
Hansen was drafted to North Melbourne as pick number three in the 2006 national AFL draft.