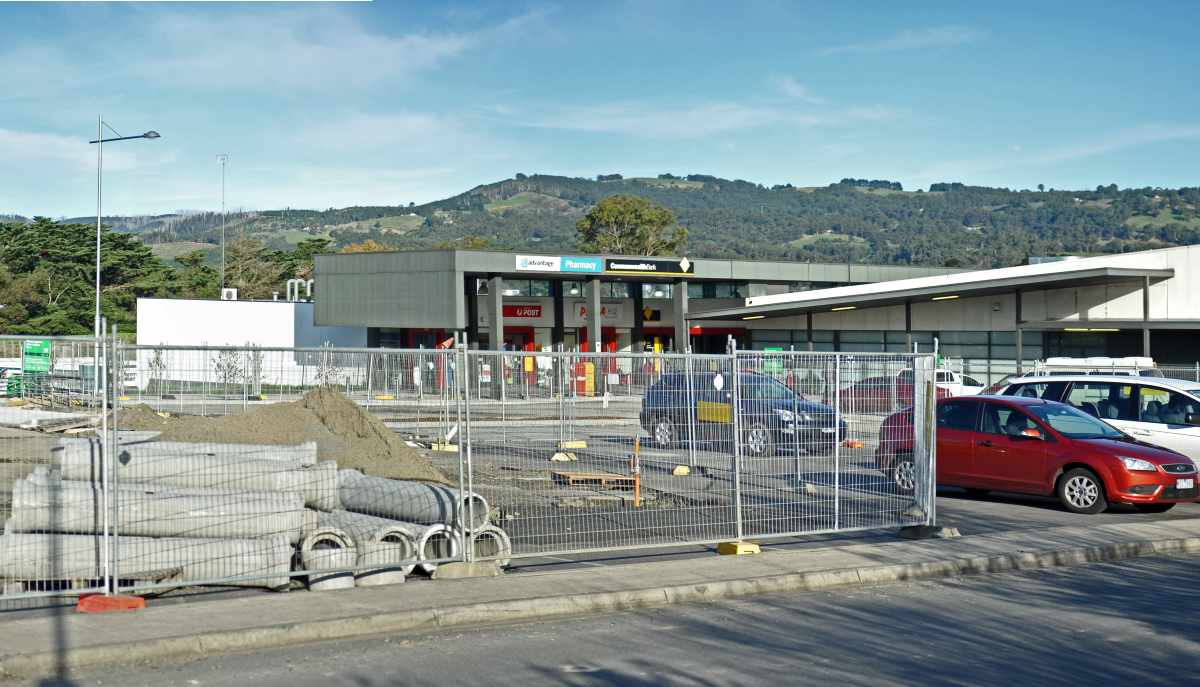 CHURCHILL residents are frustrated by delayed reconstruction works at the town's northern car park, but Latrobe City has assured the community the project's completion was "weeks, not months or years away".

The major works at the northern car park and the realignment of Georgina Place, have been planned as early as the 2007 Churchill Town Centre Plan.
However, with the installation of drainage, power and water mains now in place, Latrobe City Churchill Town Centre Plan place manager Ian Gibson said the project would move fairly quickly.
"It's down to weeks, rather than months or years now. It's moving fairly quickly, especially now that the underground work is done," Mr Gibson said.
The car park to the north of the new alignment is being rebuilt by the 'Owners Corporation' business group, while works to the car park south of Georgina Place are being done by the '36th Penny' organisation.
In response to delays, Mr Gibson said the problem was not so much dealing with lots of owners, but combining bits of land and getting lawyers to agree to a process.
He said most residents liked the Churchill Town Centre Plan, but were frustrated by the time it had taken to implement.
"Working in a town centre has also added additional complexity. You can't close everything off and you've got to keep as much car park open as possible," Mr Gibson said.
Latrobe City councillor Darrell White said the coordination of works had been challenging, with council constructing streets, plazas, a taxi rank and bus shelter.
Cr White acknowledged Churchill business owners were frustrated and would be "glad when it's all over".
"It's been a complex project in terms of getting it sorted out for the longer haul," Cr White said.
Cr White said preparatory work had also started on stage two of the town's upgrade to the north of the Churchill Town Hall Plaza, including a new constructed entry, a pathway, footpaths, landscaping and seating.
He said the works would bring a "sense of arrival", community pride, and respond to Churchill's growing population.
"It's important that we have a town centre that embraces and complements the key infrastructure that we have," Cr White said.
Churchill and District Community Association president Margaret Guthrie said even though the work would not be finished tomorrow, it was moving fairly rapidly and was excited about works at the Churchill Town Hall Plaza.
"If we want a really good shopping centre and pedestrian thoroughfare, people have to suffer short term for long term goal," Ms Guthrie said.