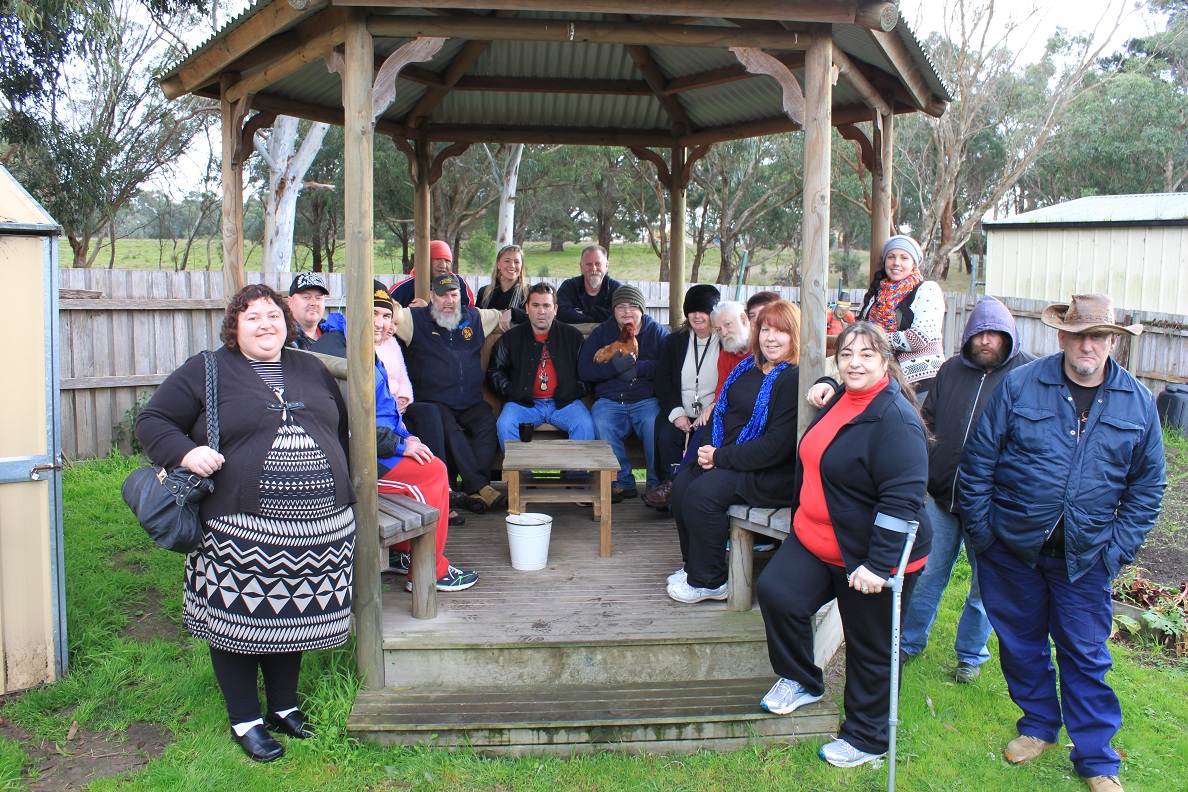 THE uncertain future of a mental health day program has left Latrobe Valley clients in distress, following a redirection of State Government funding.
Currently operated by Latrobe Community Health Service, Creative House in Traralgon is a go-to "second home" open four days per week, combating social isolation among mental health clients through activities, fellowship and life-skills building.
"Creative House sees about 60 clients annually and offers a safe place for their recovery where they are accepted and respected," LCHS respite services manager Heidi Losic-Smith said.
"As many of our referrals were from acute mental health services, we offered a supported and gradual approach to reintegrating clients back into the community while building their confidence.
"It is the only centre-based model for community-managed mental health services left in the Latrobe Valley and in the state. This model has worked well for our clients."
Following a state-wide recommissioning of mental health services funding, Mind Australia were chosen to provide mental health services across Latrobe Valley and Baw Baw Shire.
As of 1 August, the organisation will take over operations at Creative House.
Mind Australia deputy chief executive Margaret Grigg said while the future format of the house was not yet determined, the organisation would make its decision before August.
"From our perspective if it's an important facility for clients and we can negotiate its use with the clients then that's what we intend to do," Ms Grigg said.
"We can't pretend that it's not difficult for people, we're trying to work with people and minimise the change and disruption that there is for them.
"Over some time there probably will be some changes, but we're trying to work out what those might be and are closely working with LCHS at the moment."
Upon a visit to the house, the Express heard many concerns from clients, including worries over the cancellation of shuttle buses following the changeover.
Moe resident and client Jason Grey attends the house three days per week and told the Express he was unsure of how he would continue to take part following the changeover as commuting would involve two separate buses with an hour wait in between.
"We've been told they probably won't be doing the pickups because of funding, but they'll keep it open in a different format," Mr Grey said.
"I'm devastated, all my friends are here, it's good to come and have a coffee and a cigarette, relax and get out of the flat for a while.
"It's good for my mental health because I've got social isolation problems, so it's good for me to get out and mix with people."
Ms Grigg addressed the concerns and said the absence of a shuttle bus would create new avenues for clients to become more independent.
"We don't generally provide shuttle buses but we do work with people to work out how to get them where they need to go," she said.
"We help and support people to be able to do that for themselves and that's a process for people."
Graham Atlee said he had been a client of the house for about 15 years and would feel lost without the service and its staff who would change upon its changeover.
"I love the staff here, they've very friendly and very knowledgeable," Mr Atlee said.
"It's my second home, it's where I've been coming for nearly 20 years, it's my home."