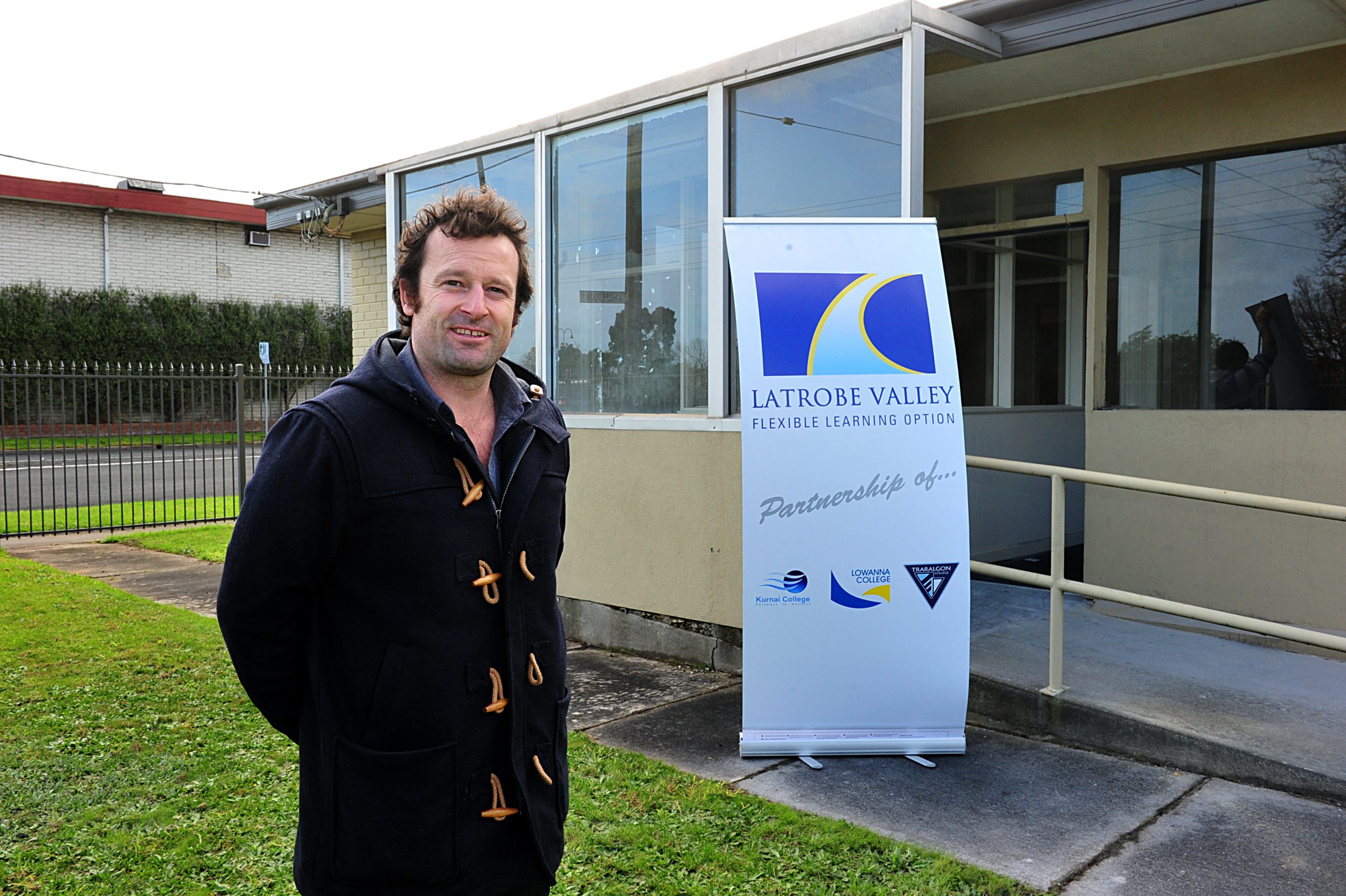 The much-anticipated 'safety net' school for Latrobe Valley's struggling teenage learners has found its new home in Morwell, where 'best practice' student development is set to begin.
A former community health centre on Princes Way will now become the Latrobe Valley Flexible Learning Option, where tradesmen are busily preparing the site for its term three start.
The FLO will assist indigenous and non-indigenous secondary students who are struggling with, or have fallen out of, mainstream high school, to reintegrate into available education options.
The FLO's establishment comes more than 18 months after the controversial closure of Woolum Bellum college, a similar 'safety net' school tailored for indigenous students.
Former Woolum Bellum teacher Brett Pedlow has been appointed school principal, and said more than 30 students had gone through the initial intake enrolment, with the ultimate goal of facilitating 60 students.
"The first month will be a critical period for these kids; we will be working on a one-on-one basis to formulate the best plan to transition them back into mainstream education, training or employment," Mr Pedlow said.
"It's all about instilling a personalised and positive approach to education for these kids, which is sorely needed in the Latrobe Valley."
The FLO comes as a partnership between Traralgon, Lowanna and Kurnai colleges, in conjunction with wider youth support services, and will become a de-facto campus of Kurnai. Kurnai College principal Anthony Rodaughan said it was an exciting time for the Valley's education community.
"It's not your normal type of school where there's going to be a bell that rings and 30 kids rock up; this is very much about getting kids on personal learning plans and equipping them with tools to re-engage with learning," Mr Rodaughan said.
Member for Morwell Russell Northe said the school would be officially opened in August.