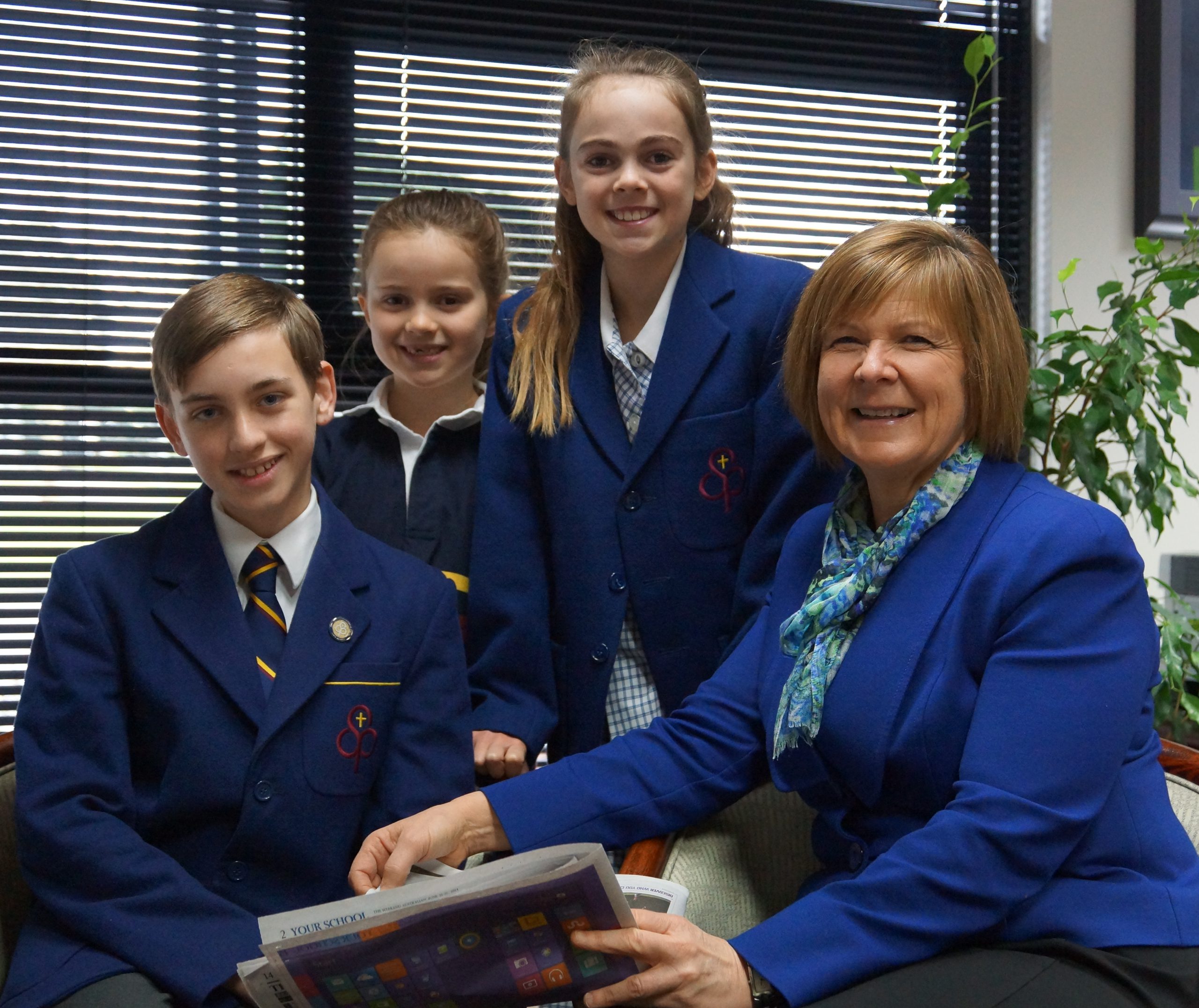 St Paul's Anglican Grammar School has been ranked number 10 among Australian country schools based on NAPLAN testing results.

The school, with campuses in Traralgon and Warragul, learnt of its achievement at the weekend.
"We're pretty surprised and excited because I knew nothing about it until I opened the paper on the weekend," St Paul's AGS principal Lisa Moloney said.
Ms Moloney said there was controversy around the score, which was based on Australia-wide NAPLAN 2013 results as the test scores were not designed to rank schools.
"There's a real tension in that the tests are not designed to rank schools, it's designed to work out what our school is doing well at," Ms Moloney said. "As the principal of the school I can't help but be excited when they rank us so highly because it does show in the table we have improved in our achievement. We've been able to understand our kids' learning."
NAPLAN tests assess progress across grades three and five and years seven and nine in reading, writing, language conventions and numeracy.
"We are very proud and for us, the pride is in the improvement," Ms Moloney said.
"It's always a focus on 'so we can do that but how can we do it better'?"
In addition to St Paul's AGS, Ms Moloney told The Express Gippsland Grammar also ranked in the top 50 regional Australian schools, which said something about what schools were doing in the region.
"Country schools have different populations to city schools; we're not selective, you don't have to sit special tests to get in and we have kids from much wider areas," Ms Moloney said.
"Victorian country schools do very well on that country table."
While she was happy with the school's performance and ranking, Ms Moloney added she was equally proud of the school's extra-curricular achievements.
"NAPLAN is one piece of information on one day and it's great we rank so highly at the NAPLAN, but I also know that there are lots of other things going on at the school as well," Ms Moloney said.
"It's just one small part of the picture, so we're very proud of them, but very proud of the other achievements our kids and other kids in the region make."