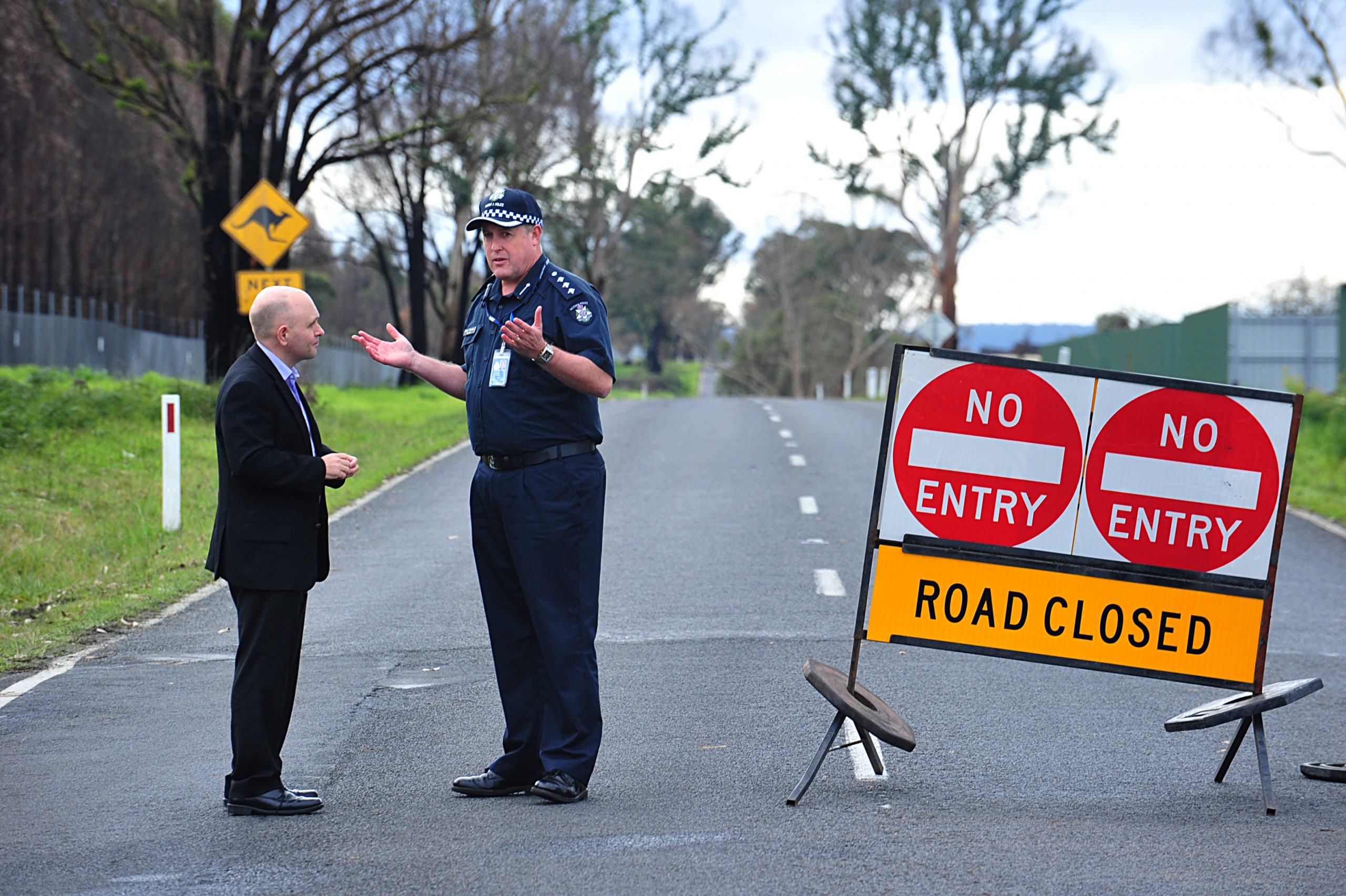 UPDATE: 3PM Monday 30 June
The cause of a large crack along Latrobe Road, north-west of Morwell, is yet to be determined, with geotechnical experts due to arrive on Tuesday morning.
Incident controller, Inspector Dean Thomas said testing of the crack was underway and the exact size of it was unknown, but it was "metres" deep and inches wide in parts.
The crack appeared on Sunday, running from one side of the road to the other in a section between plantation and the Yallourn mine, forcing the closure of Latrobe Road between Old Melbourne Road and Tanjil East Road.
"HVP (Hancock Victoria Plantations) have been working very hard today," Insp Thomas said on Monday afternoon.
"They've diverted a lot of water because we had a lot of rain over the weekend.
"It appears a lot of water has run out of the plantation and has sort of found a weak part, perhaps, in the road."
The section of road will remain closed until further notice.
A spokesperson for Victorian Energy and Mining minister Russell Northe said Yallourn mine operator Energy Australia had advised their monitoring had shown no significant movement within the mine.
"VicRoads will now carry out further assessments to determine the cause of the cracking in the road," the spokesperson said.
According to VicRoads, about 1700 vehicles use it daily, 20 per cent of which are trucks.
"We don't know the extent of damage at this point in time and we want to err on the side of caution and ensure road users and the community remain safe," Insp Thomas said.
He said at this point in time there was " nothing to suggest there's an issue anywhere else" in the region and regular monitoring occurred in areas like the Princes Freeway at Morwell.
VicRoads regional director Scott Lawrence said there was no longer any water flowing through the Latrobe Road crack and geotechnical experts would be onsite tomorrow.
"It will take us some time to work out what has happened in the area," he said.