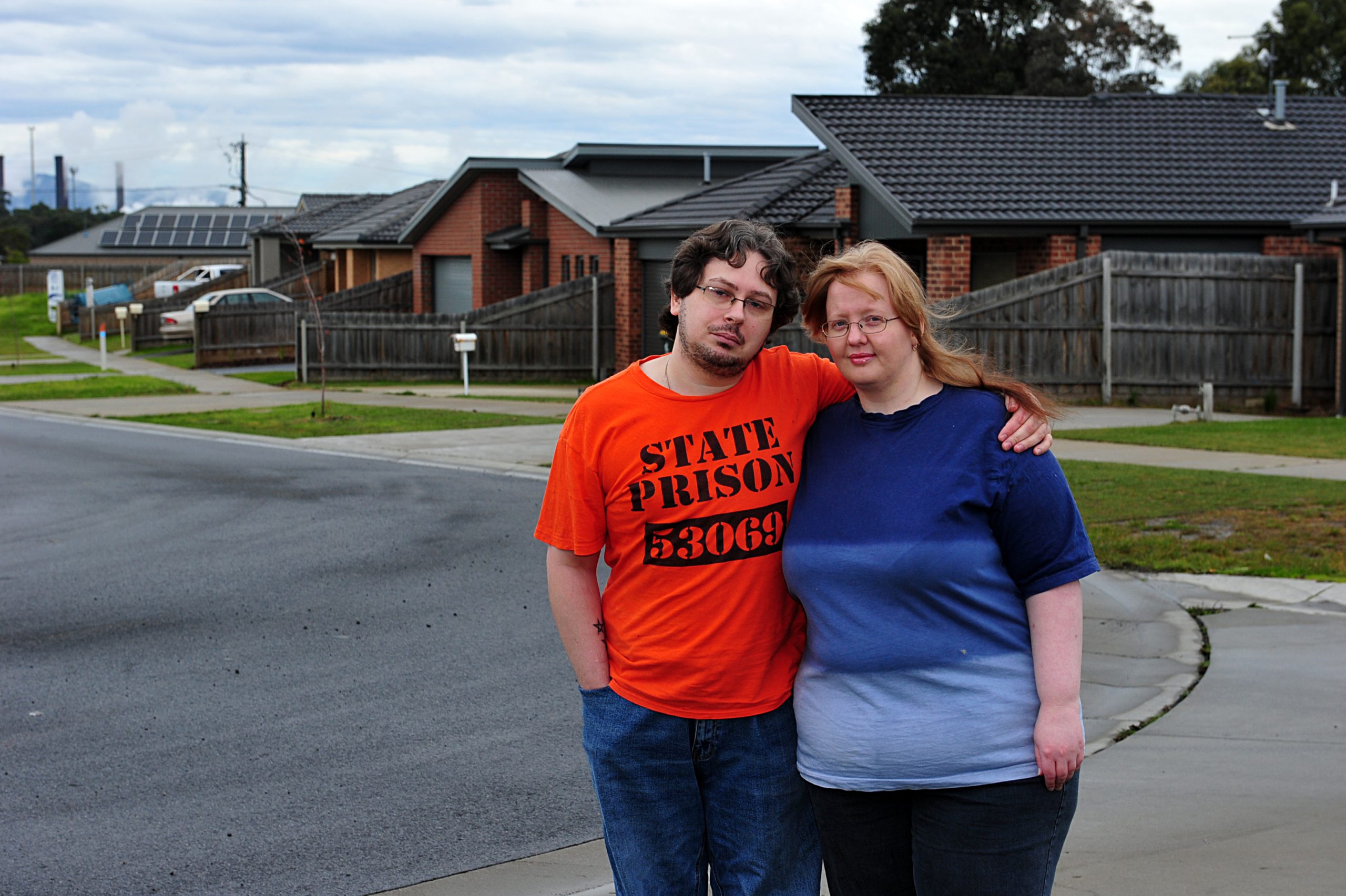 A Morwell woman has spoken out against 'neighbourhood bullying', claiming she has faced more than three years of sustained harassment from residents in her street.
Mountain Grey Rise resident Kereen Hill claims she and her partner, Stephen Tyas, have been subjected to ongoing ridicule and intimidation from her neighbours since moving into the estate.
Despite having made "countless" complaints about the perpetrators to the landlord, low income housing provider Community Housing Victoria Limited, in a process which has also involved local police, Ms Hill says she has been helpless to stop the "targeted" harassment.
"When you're the only house in the street which has had your mailbox smashed in, you can be pretty sure you're the only one they are bullying," Ms Hill said.
"There's a lot of children on our street who seem to watch and react to our every move, our curtains can't even move without them reacting."
Reeling of a list of examples, Ms Hill said she and her partner were subjected to ongoing public teasing and verbal abuse, had eggs thrown at the house, a bottle smashed in their driveway and silly string sprayed on the front doorstep.
"I have log sheets and log sheets of things they have done; we've had a teenager coming up to window slapping his (rear end) two feet from the window," she said.
"It's at the point where my partner's mother doesn't like coming here anymore, and we have to wait until no one is outside until we go to get the mail."
According to Ms Hill, the harassment began following an altercation between parties which occurred shortly after moving in to the recently established estate in 2010 .
"When we moved in, the first day we pretty much had kids screaming at our door and always in our yard. After a dental appointment I was pretty sore and told them to get off and swore at them, that resulted in people coming over and issuing a death threat," she said.
Ms Hill said the alleged altercation was settled through mediation at court, where the children's parents agreed to require their children stay off the lawn, and Ms Hill issued an apology.
However Ms Hill claims sustained "bullying" has continued since the incident, She said dog vomit was left in her mailbox three weeks ago.
While Ms Hill said she was aware speaking publicly about her ordeal could incite further harassment, she feels it is the only way to make authorities treat her claims seriously.
"I've got no doubt there are other people in similar situations in other parts of the Valley. But what frustrates me about this, is if this kind of thing was happening at a school or a workplace, it would be a clear case of bullying that would be dealt with," she said.
"But when they make a mockery of neighbourhood bullying on television shows, it's just not taken seriously, and one is going to try and change the situation.
"The only advice the police have given me is to move house."
A spokesperson for Community Housing Victoria Limited acknowledged complaints had been made to the organisation about these allegations, which had been investigated and assessed as per the Residential Tenancies Act.
"This has included informing any of our tenants, whom have accusation made against them, that the alleged accusations could be a breach under the (Act)," the spokesperson said.
"As part of our investigations we have interviewed other neighbours in the area (private, public and CHVL), none of whom have been able to add any information that substantiates the allegations of the complainants."
The spokesperson said if complainants were not satisfied with how their complaints were being dealt with, they could contact the Victorian Registrar of Housing Agencies.
"CHVL will continue to liaise with the neighbours to address any matters that they raise with us."