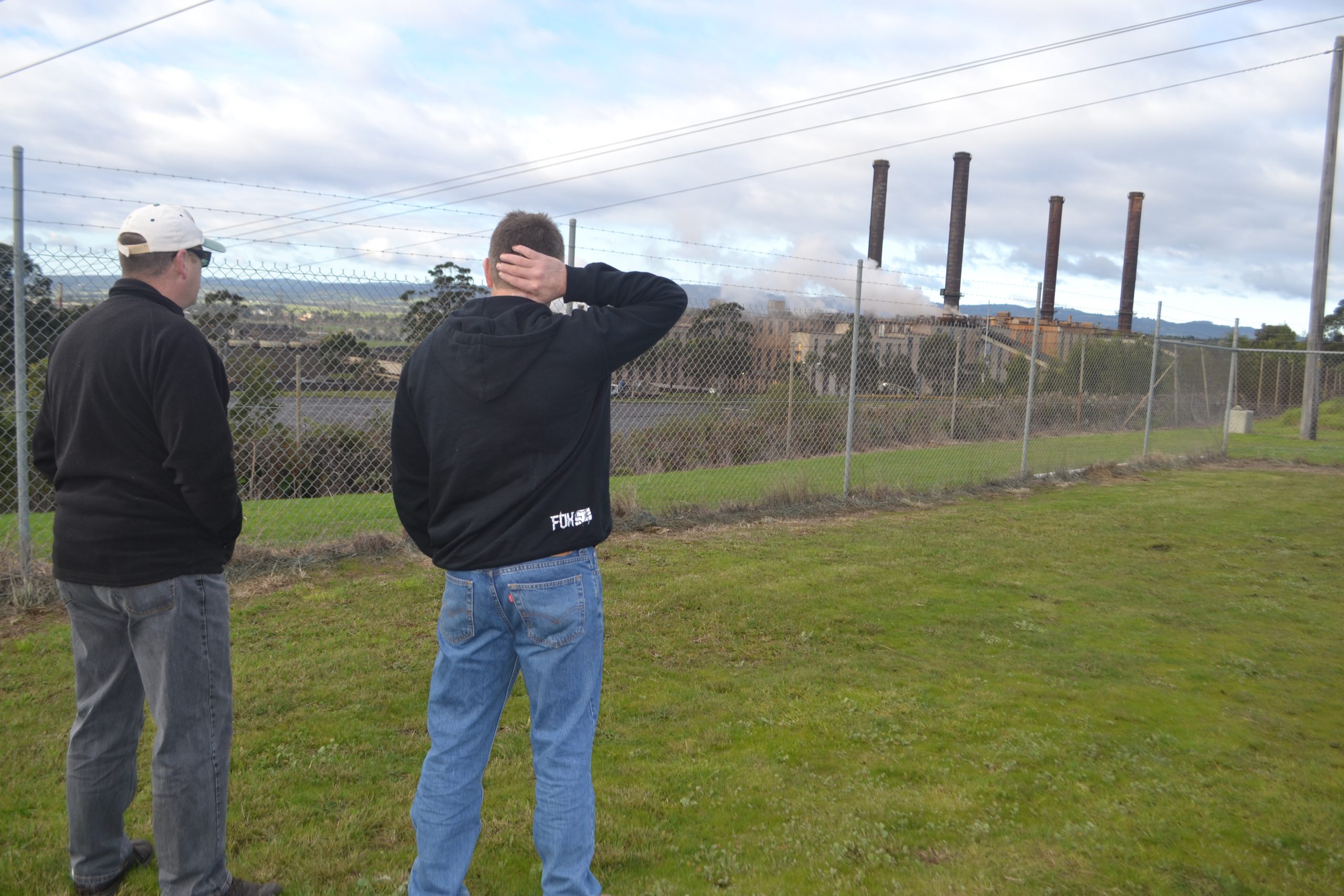 HRL has announced plans to source an alternative steam supply for the briquette factory, which it hopes it can use to recommission the factory.
While few were surprised by the staged announcements of mass redundancies at Morwell's Energy Brix complex over the last week, that hasn't made it any easier for the 70 or so employees on the receiving end.
And with the Construction Forestry Mining and Energy Union reminding the public the toll could reach as high as 100, if the smaller sub-contracting arrangements across HRL's briquette factory and power station are accounted for, some argue the scale of the fallout will be 'profound'.
Long-term power station operator 'Greg' was informed of his pending termination with the rest of his shift only hours before it became public knowledge on Tuesday.
"One side of me is glad we finally know what's actually going on out there, but the other side of me really worries about how some of these guys are going to handle trying to find another job, after being in this place for years," Greg said.
With only one month until their termination takes effect on 30 August, Greg said the Latrobe Valley job market was about to get "a whole lot more competitive".
As he spoke with The Express on Tuesday, Greg said there were workers still at home sleeping for the coming night shift, unaware of the news as it rapidly spread across the Valley.
If they didn't catch an email sent out by a union delegate when they woke from their slumber, their manager would inform them of the bad news when they arrived for shift that evening.
Tuesday's announcement came after almost two years of fierce speculation about the operation's future, which has been kept afloat since mid-2012 via a $50 million Federal Government assistance package, which is now believed to have expired.
"A lot of them have been waiting for a date so they can decide what to do with their lives; you could argue 'why didn't you leave sooner', but a lot are tied to the place because if you leave without a redundancy package, there's potentially quite a lot of money you can leave behind," Greg said.
"Morale really started to spiral down in January this year; we've been asking for management for months and months 'what are you doing?', 'are you shutting or not?'. We just wanted some direction about what our future would be but they wouldn't give us anything."
Across the road at the briquette factory, the mood in recent times has been similarly grim.
For employee of contracted operations company Mecrus, 'John', who received his termination orders last Friday, the reality of unemployment beyond next month was yet to set in.
"We all knew something was going on, so it wasn't a total surprise," John said.
"But it's the shock of receiving that letter in the mail that makes it a reality, and (Tuesday's) news the power station closing is certainly putting another spanner in the works."
At the age of 48, 'John' said he was still digesting the prospect of facing Latrobe Valley's tight job market.
"I really don't know what I'm going to do until I sit back and have a look at things,"
"But we've all just got to get back up on the horse somehow, and make contact with people out there to get you into the workforce again.
"We've got to find out what's available, because I can honestly say some of us wouldn't have a clue what assistance is available to us because most of us will need to be re-skilled. We will all be having a bit of a reality check I think."

'Greg' and 'John' are assumed names, at the individuals' request, to prevent impacting on their redundancy processes.
The pending closure of the Energy Brix power station and briquette factory should be an alarming wake-up call for the Latrobe Valley to step up efforts to diversify its economy away from the brown coal power industry.

With up to 70 workers set to re-enter the Latrobe Valley job market on 30 August, industry stakeholders, trade unions, politicians, and community members have joined a chorus calling for a re-focus of the region's transition priorities.
Gippsland Trades and Labour Council secretary Steve Dodd said this week's announcement had been "largely foreseeable", and little had been done to prepare for it.
"The focus has absolutely dropped away from the Valley's need to transition, everyone knew this was coming and people have put their heads in the sand," Mr Dodd said.
Mr Dodd took particular aim at the State Government and Member for Morwell Russell Northe for not preparing for the "inevitable" redundancies.
"All of us saw all of this happen during privatisation, and here we are again, and we've got nowhere for these guys to go," Mr Dodd said.
Mr Northe said the government was in discussion with Mecrus and HRL, and had enacted an 'Employment Response Plan' to support the impacted workers to transition to other employment or training.
He said the plan would link retrenched workers with other government agencies and industry link officers, subsidise training through the Victorian Government's Workers in Transition Program, and run information sessions for impacted workers within the next week.
Mr Northe said the government was supporting sustainable Valley jobs through $75 million of funding for three Advanced Lignite Demonstration Projects, and pointed to the $35 million Industry and Employment Road Map and $15 million for the Latrobe Valley Industry & Infrastructure Fund.
Meanwhile, Federal Member for Gippsland Darren Chester agreed the closure should be a wake-up call for politicians and the wider community as to ongoing volatility in the Valley's power industry.
"From my perspective there was never any guarantee this was going to happen, and it's only when an actual decision is made that it's brought home for governments and community more widely," Mr Chester said.
"It is a wake-up call to governments at all levels and the community about the very real issues we face here in the Valley."
Latrobe City mayor Sharon Gibson said council would continue to lobby all levels of government to ensure improved employment prospects for the Valley.
"When an organisation withdraws from a region there are flow on effects to local businesses and services, impacts on individual and families as well as uncertainty in the wider community," Latrobe City mayor Sharon Gibson said.
"We hope the workers are able to find other employment options in the not too distant future."
"It's not as though no one could see this coming, it's hardly a bolt out of the blue," Ms Shing said.
"That's where the State Government really has no excuse for not having taken the necessary steps to reduce the financial impact on the workers and their families.
"Many of the employees affected by the closure are older – and it's vital that they are redeployed and retrained."
"It's sad that people are losing their jobs, but a proper transition into sustainable industries should have been planned for years ago," Mr Caffrey said.
"Basically this type of closure will be repeated in the next couple of decades because of the imperatives of acting on climate change – we have to be proactive now in getting into more sustainable industries for the Valley.

"This should be a wake up call and an example of what happens if we don't plan for a smooth transition from coal based power to renewables."