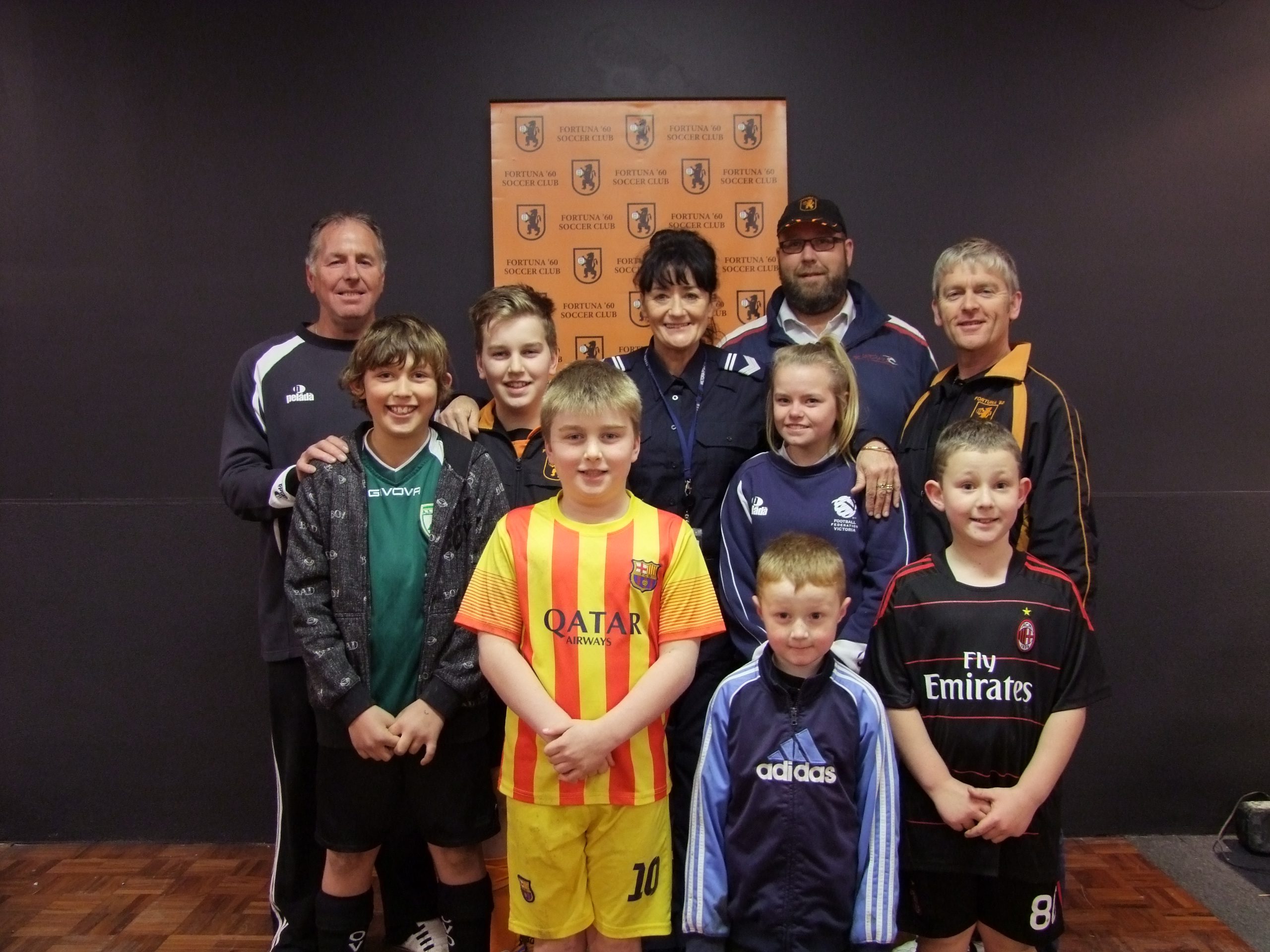 Fortuna 60 has sown the seeds for positive club culture in future years through two respect, bullying and racism workshops with its junior contingent this month.

Headed by Leading Senior Constable Jeni Bennett, a youth resource officer from the Latrobe Community policing squad, sessions were held for the under seven and nine age groups, followed by the under 12, 14 and 16 squads.
The younger group was educated about respecting peers and finding the courage to come forward if feeling threatened on or off the pitch.
Ldg Snr Const Bennett explained some of the outcomes of inappropriate social media use and how this could impact on a teenager's life as they move towards higher study and employment.
As in the first session a strong emphasis was placed on supporting each other both on and off the pitch, regardless of social or ethnic background.
Fortuna 60 junior coordinators Scott Purves and Allan Roberts said the program was designed to foster positive attitudes from the bottom up.
"As a club we wanted to reinforce the good work of our junior players, schools and parents in the areas of respect, bullying and racism with our primary target being respecting themselves, teammates, opponents, coaches, referees and supporters," Purves said.
"Like society, our club is made up of kids from many different ethnic and social backgrounds that should be celebrated and understood."