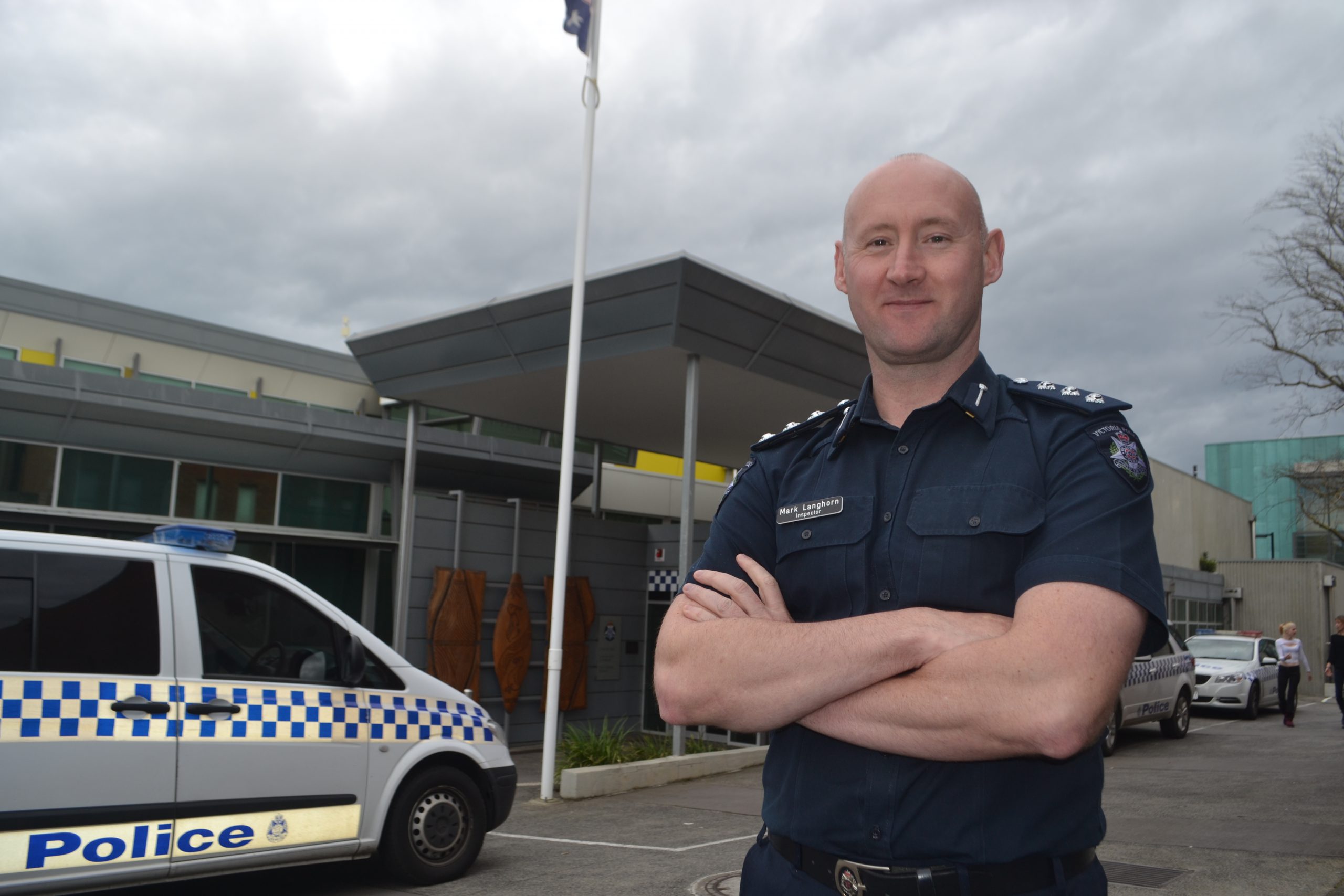 Teams of police are working to thwart the notorious Rebels outlaw motorcycle gang from establishing a "stranglehold" on Gippsland.

The police pushback comes amid increased Rebels activity in the region over the last three months, with frequent sightings of the gang partaking in group 'runs' through the area, and members donning 'Gippsland' shirtfront labels.
Latrobe Inspector Mark Langhorn said police would be proactively monitoring the Rebels' local activities, and working to stop the establishment of chapter headquarters in Gippsland.
"This is about disrupting any illegal drug and firearm trafficking into Gippsland," Insp Langhorn said.
The Rebels, seen as the country's largest outlaw motorcycle gang (OMCG) is part of Australia's 'big four', alongside the Hells Angels, Bandidos and the Comancheros.
With the closest chapter headquarters in Pakenham, Inspector Langhorn said there was "clear intent" by the Rebels to establish a chapter headquarters in the Latrobe Valley.
"The Gippsland chapter is well supported by Pakenham, where they are well-established, but police are saying on behalf of the Gippsland community they are not welcome here."
The anti-Rebels push follows a period of increased OMCG activity in Gippsland, in which Canadian gang 'The Rock Machine' began prompting regular sightings in the Traralgon area.
Coming as part of the Rock Machine's attempts to establish chapters across Victoria in 2013, their activity quickly drew the attention of rival gang the Hells Angels, who soon after began making their territorial presence felt in Traralgon.
"We had an operation running in response to that over six months ago – there were some charges laid on some persons of interest … mostly related to the local distribution and movement of drugs," Insp Langhorn said.
"A couple of those (Rock Machine) members appear to be really committed to establishing an alternative bikie gang in Gippsland … unfortunately now these individuals are connected to a larger group (The Rebels)".
The heightened OMCG activity follows years of quiet in the region, with local detectives reporting relatively few issues with Gippsland's only established bikie gang, the Coffin Cheaters, with clubhouses in Morwell and Warragul.
The anti-Rebel message came after a private address in Traralgon was raided by Victoria police early Tuesday morning, as part of a state-wide operation targeting the Rebels in relation to the alleged murder of a Deer Park man on Australia Day this year.
The pre-dawn raids targeted more than 20 properties across the state, including their Pakenham headquarters and an address in Sandringham with links to the emerging Gippsland chapter.
Drugs and firearms were seized, and a number of "persons of interest" questioned across the state, however it was unclear whether any of these occurred as a result of the Traralgon raid.