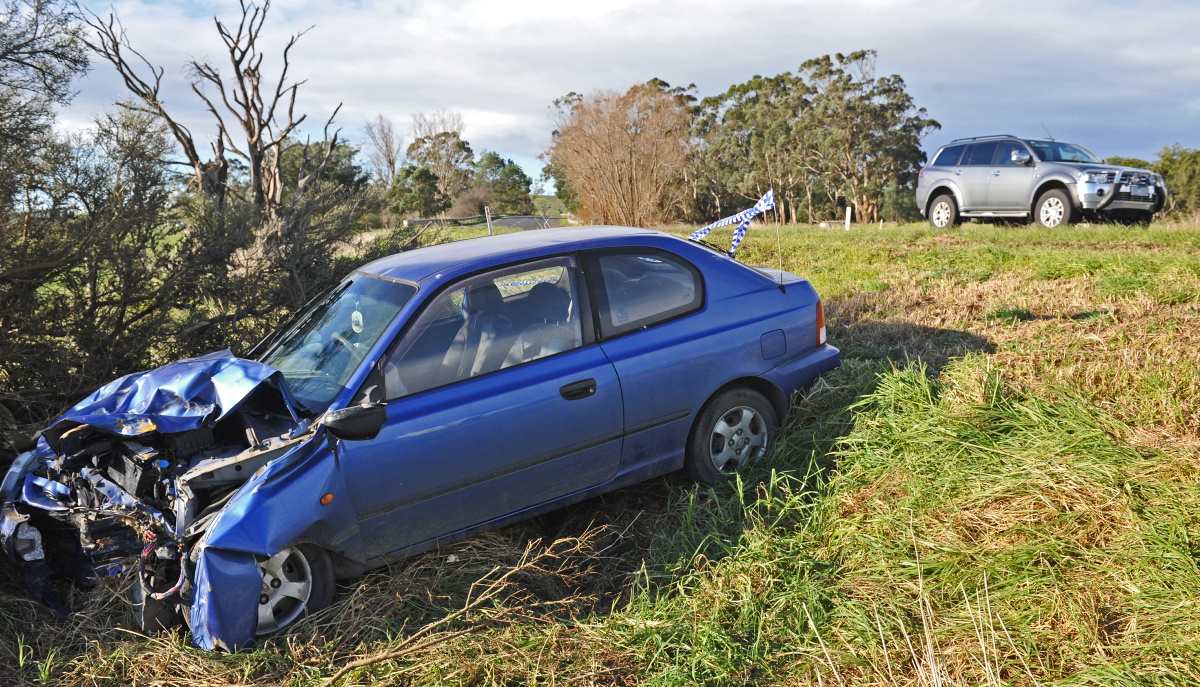 Car abandoned
A BLUE Hyundai Accent crashed into a ditch and was left deserted on Tanjil East Road on Thursday.
The car was abandoned after the number plates were removed.
Police have flagged the car with police tape and are investigating the matter.
Newborough gas leak
AN unknown vehicle is responsible for causing a major gas leak, causing residents to evacuate their homes.
Morwell police said the vehicle crashed through the front yard of two premises in Paisley Street, Newborough about 2.15am Sunday.
The car ripped the gas metre through the main, causing a leak. Residents of four addresses left their homes.
Police said CFA crimped the gas line, with residents returning after an hour.
Anyone with information should phone Moe Police Station on 5128 1100. Car roll-over
Car roll-over
A 25 year-old man has escaped major injury after rolling his car in Moe on Friday night.

The Morwell resident was travelling north on Haigh Street about midnight when he lost control of his vehicle near the intersection of Old Sale Road and hit a guard rail.

Police said the man was trapped for a short time before two women stopped to assist.