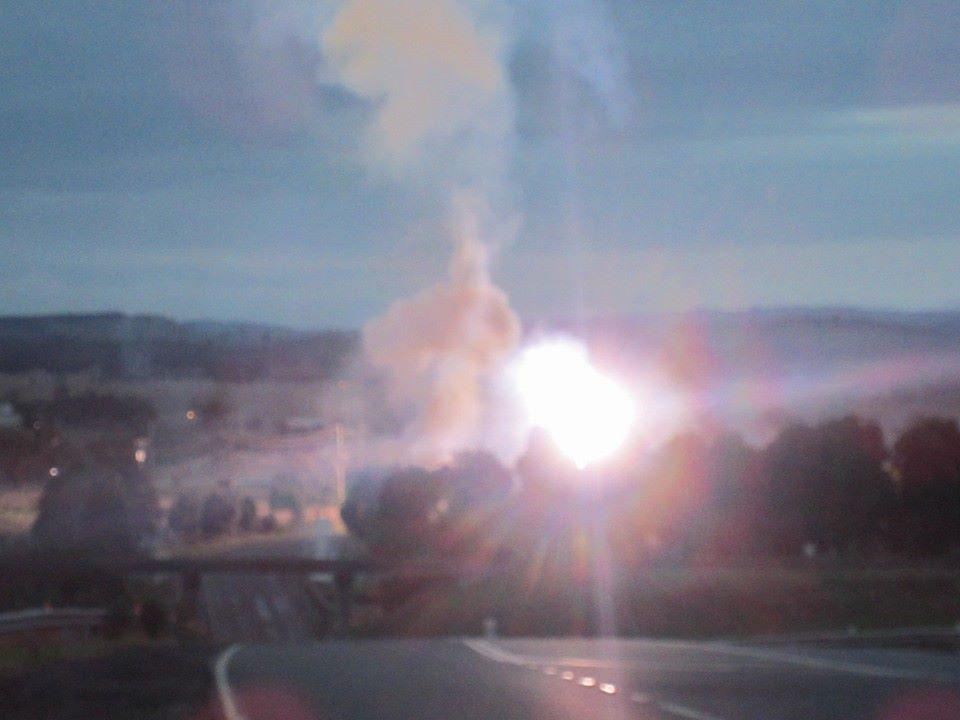 SERIOUS concerns have been raised over safety of the state's electricity distribution network, after a report into a major fault at a Morwell terminal station in April found a protection system had been inoperable for two months.
On Monday Energy Safe Victoria released its final report into the incident, locally referred to as the 'flashover' which lit up Morwell's early morning skies on 4 April, shutting down power to about 100,000 customers across Gippsland.
According to the final report, the incident occurred when an initial fault on a 66 kilovolt power line – the cause for which remains unknown – sent a high voltage surge of electricity to the terminal station, causing a "significant release of electrical energy" for about 90 seconds.
Backing up the findings of an interim investigation released in May, ESV's final report found a protection system failed to operate due to an "operational error", in which the system had not been re-set following a previous incident in February.
In an additional breach of the station's protection system, the report found a separate component failure had been undetected prior to the April incident, the combination of the two leading to the "unusually long " duration of the fault.
Responding to the report's findings, opposition spokesperson for energy and mining Lily D'Ambrosio said the report's findings raised serious questions about the State Government's oversight of Victoria's electricity assets "so soon after the tragic 2009 bushfires".
"How is it that for two whole months during the height of the fire season, an incapacitated safety system could go totally unnoticed, and then to have a second back-up system fail because of a faulty component?" Ms D'Ambrosio said.
"Where are the government's monitoring and inspection regimes? It is only thanks to good luck and not good government that the explosion did not result in serious injury or worse."
However Russell Northe said Ms D'Ambrosio's comments showed she was "ill informed" and didn't understand the role and powers of Energy Safe Victoria.

"We have substantially bolstered the powers and resources of ESV, significantly than what they were under Labor, to ensure major electricity companies are accountable," Mr Northe said.

He said substantial changes had been made to the way Victoria's major electricity companies manage aging assets, including directions to replace and upgrade equipment, shortened inspection cycles, and replacing powerlines in areas of high bushfire risk.
"The Government is investing hundreds of millions of dollars to upgrade the safety of the State's electricity assets including a $750 million program to prevent bushfires."
AusNet Services spokesman Jonathon Geddes pointed out the report's recognition of the incident as an "extremely rare event", and its finding the company was compliant with internal maintenance practices and procedures.
"We agree with ESV's findings and recommendations, many of which we've implemented following our concurrent investigation so that this rare event won't occur again," Mr Geddes said.
"Safety is the highest priority at AusNet Services and we are committed to the safe and reliable supply of electricity to our customers, employees and the communities we operate in."
The ESV report also reiterated its previously made finding of no connection between the 'asset failure' and the Hazelwood mine fire, with no abnormal ash, dust or other contaminants found built up on damaged insulators.