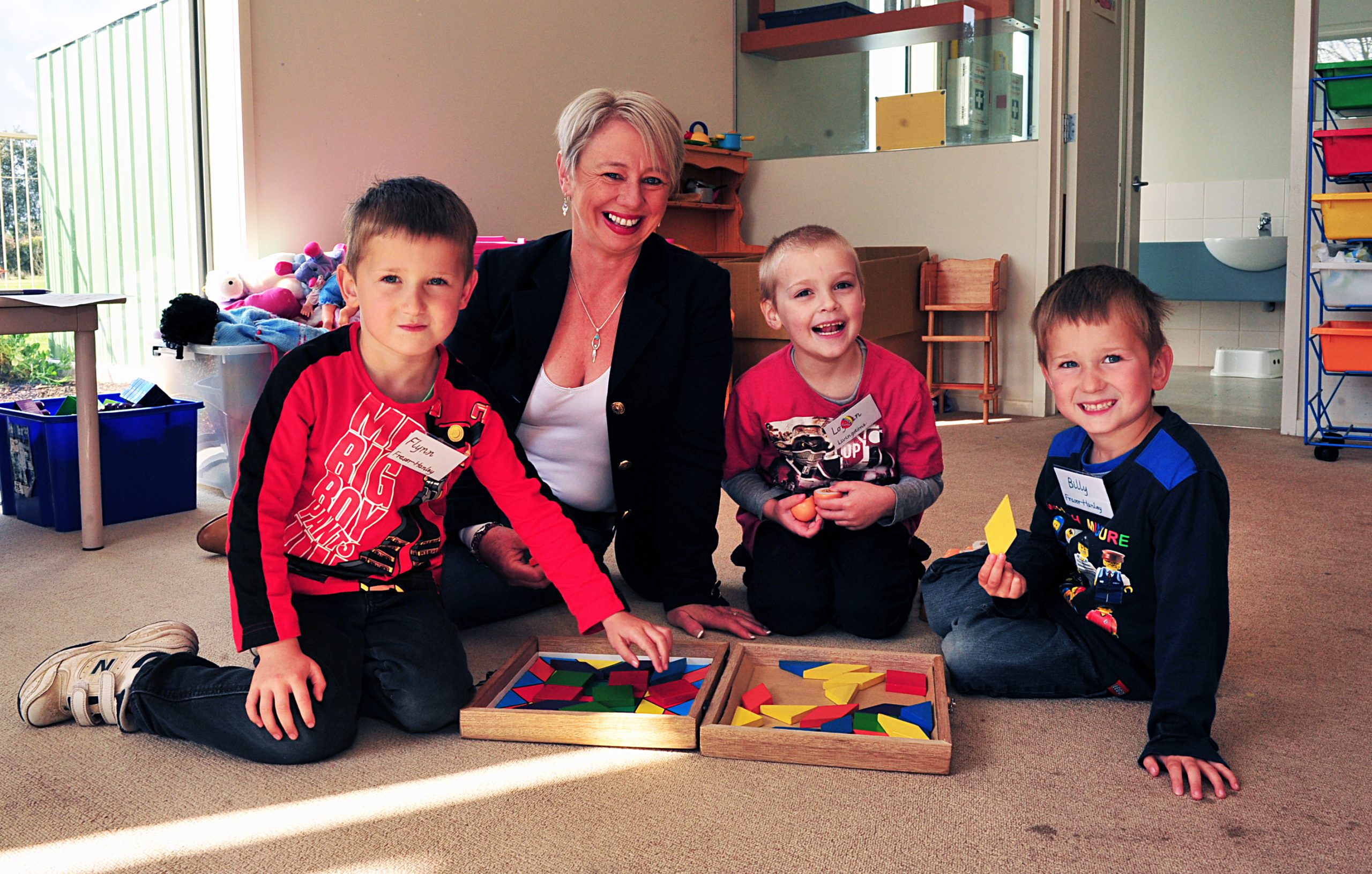 WHEN a child with autism enters a classroom, anxiety is only natural. They struggle with social situations and lack communication skills.

"They also present with repetitive stereotypical patterns of behaviour, so they might slap their arms, they might twirl their hair, or jump up and down. They make mistakes interacting with other people," special educator and Morwell resident Leanne Potter said.
"Classrooms are really bad places for them. The way you're presenting the information has to be done so differently, depending on their needs."
But Ms Potter, who was recently recognised as an educator of excellence by Autism Victoria, is running a rare group program that offers autistic children across Gippsland a learning environment to face their daily challenges and foster their often extraordinary talents.
For the past six weeks, four autistic preschool-aged children – twins from Glengarry, and boys from Traralgon and Newborough, have been learning with Ms Potter at the Morwell Neighbourhood House in preparation for school next year.
A board on the wall shows them the day's agenda to combat their fears of the unexpected.
The program shows them they will first put on their name tags, followed by a puzzle on the floor, a sing-along, story time and a nap.
Ms Potter said she had intended to put a "surprise card" on the board, in anticipation of The Express' visit.
"Normally we would have to warn them that this was going to happen, we actually rang the parents last week and said you'd be here so the kids knew there was going to be something different today than what we normally do," she said.
"What we're doing is presenting all the information not only verbally, but also visually. If they're not getting it through the language, they're getting it through the pictures as well."
Ms Potter, who has worked with children with disabilities for 25 years, said she had been a traditional teacher, but went back to study special education and discovered a passion for autistic children.
"Every one of them is just so different, a lot of disabilities, they have their little variances, but it's not very much," she said.
"Autism is such a large spectrum, you have kids who can do the most extraordinarily talented things, right down to children who are struggling just to be able to cope with life."
Glengarry mother Kate Hanley of autistic five year-old twin boys, Billy and Flynn, said in addition to an early intervention package, the program had been successful and opened up communication about starting school.
"It's allowed them to have a taste of participating in something and being detached from 'Mum'," Ms Hanley said.
"It's enabled them to start school next year, when 12 months ago I didn't know if school would have been an option at this stage."