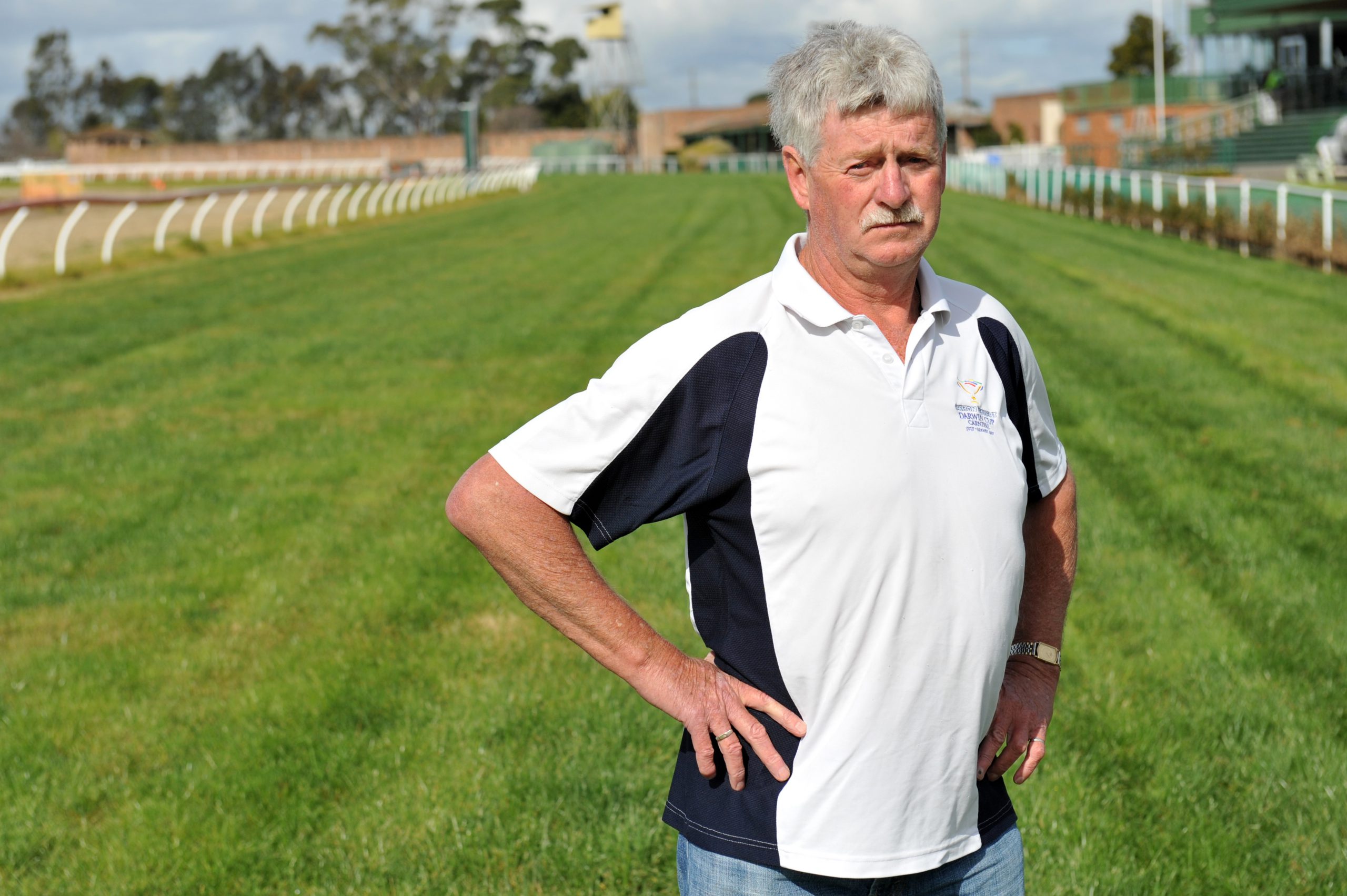 RACING
By SAMUEL DARROCH
LATROBE Valley Racing Club is livid after Racing Victoria transferred Tuesday's scheduled race meeting in Traralgon to Tatura.
RV representatives visited the track on Tuesday (2 September) to make the determination, stating the track would "not be in a suitable condition to race" after hosting on a heavy 9 surface in June.
LVRC chair Brian Quigley said it was "a very unjust and poor decision".
"We're very disappointed to put it mildly, angry would be better," Quigley said.
"The track is very firm, it's the driest winter we've had in nearly 10 years up here, the track has a very good cover of grass, (but) he (the RV official) decided with the potential for rain next week there may be problems.
"It's an absolute blow… there's nothing wrong with it at all."
Quigley said the club had not had meetings transferred in several years, and the transferred eight card raceday held during extremely wet weather in June went ahead without issue.
He said the club had no avenue to appeal, and had spoken to the "head honchos" in Melbourne to no avail.
The transfer will also have an impact on the club's finances, with a projected strong day now out the window.
"We've budgeted to do well out of the meeting so it's cost our budget for the year, certainly we've had it advertised around the town for quite some time now… just very very disappointed," he said.
RV Racing Operations Manager, Paul Bloodworth said the surface had not recovered satisfactorily from its last hit-out.
"The Traralgon track held 14 trials during June and also picked up a transferred meeting which was run on a heavy 9 and unfortunately the track hasn't recovered adequately," he said.
"We are disappointed to have to transfer this meeting from Traralgon and away from the Gippsland region, however we did not want to overwork other tracks in the east such as Bairnsdale, Sale, Moe, Mornington and Cranbourne which have meetings programmed in coming days and weeks."
LVRC's next scheduled meeting is Ladies Day on 1 November.