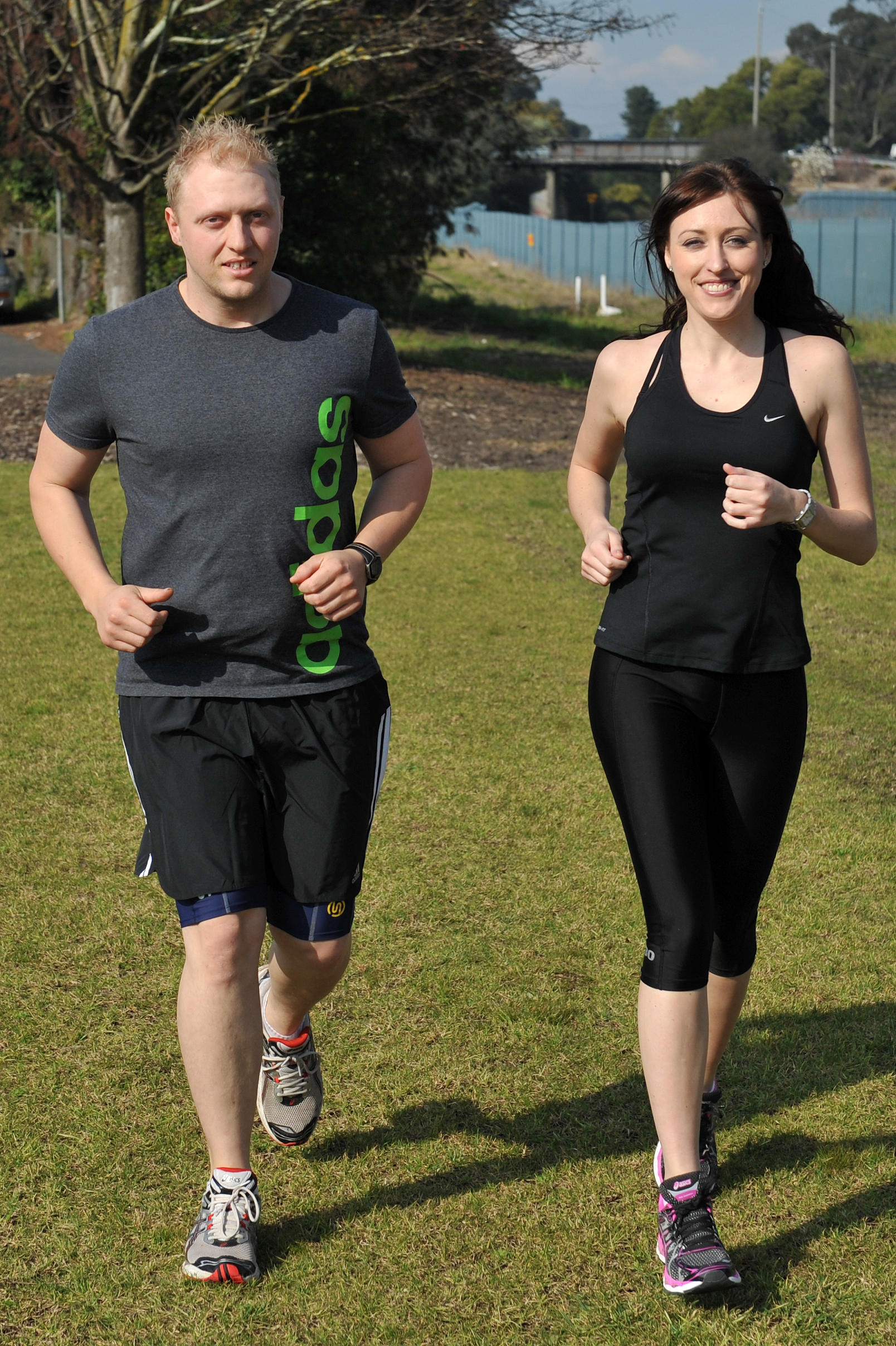 Their father's memory will drive siblings Jenna and Anthony Gray when they compete in the Medibank Melbourne Marathon Festival next month.

The pair will raise money for Gippsland Asbestos Related Disease Support group, in order to help families like their own, after losing their father, Neil Gray, to mesothelioma in 1993.
Inspired by Jenna, who successfully raised $1600 for GARDS competing in the half-marathon in 2013, younger brother Anthony decided to join the cause this year.
"Last year she said that she wanted to do it coming up to 20 years, this year it will be 21 years, so a kilometre for each year (since he died)," Anthony said.
While this will be Jenna's third half-marathon, her younger brother is not quite so experienced.
"I used to play soccer and cricket and that. I would have run about five kilometres through school over 10 years ago," Anthony said.
He said he knew the event was going to be a "challenge, physically and mentally", and expected Jenna would be setting the pace.
"I don't want to fall too far behind. She'll probably push the pace for sure," Anthony said.
"I'm a little bit nervous I won't succeed, but mentally I'll push through because of what it's for."
The pair aim to raise more money than last year for GARDS and Jenna said she hoped the run could become an annual event for the duo.
GARDS chief executive Vicki Hamilton said she thought the gesture was "fantastic".
"Not only have we got Jenna, we've also got Anthony, her little brother, and them both knowing exactly what it's like having a loved one pass away with such a deadly disease. It's inspiring that they want to help families in that position," Ms Hamilton said.
Ms Hamilton said the money raised would go towards maintaining the group's van, which delivered medical equipment to asbestos related disease sufferers.
She said if anyone else wished to raise money for GARDS they should phone her on 5127 7744.
To donate to Jenna and Anthony's run, visit www.gards.org and click 'Make a Donation' and indicate the donation is for the pair's run.
Cheques can also be mailed to ACV/GARDS, Jenna and Anthony Marathon Run, PO Box 111, Moe, Victoria, 3825.