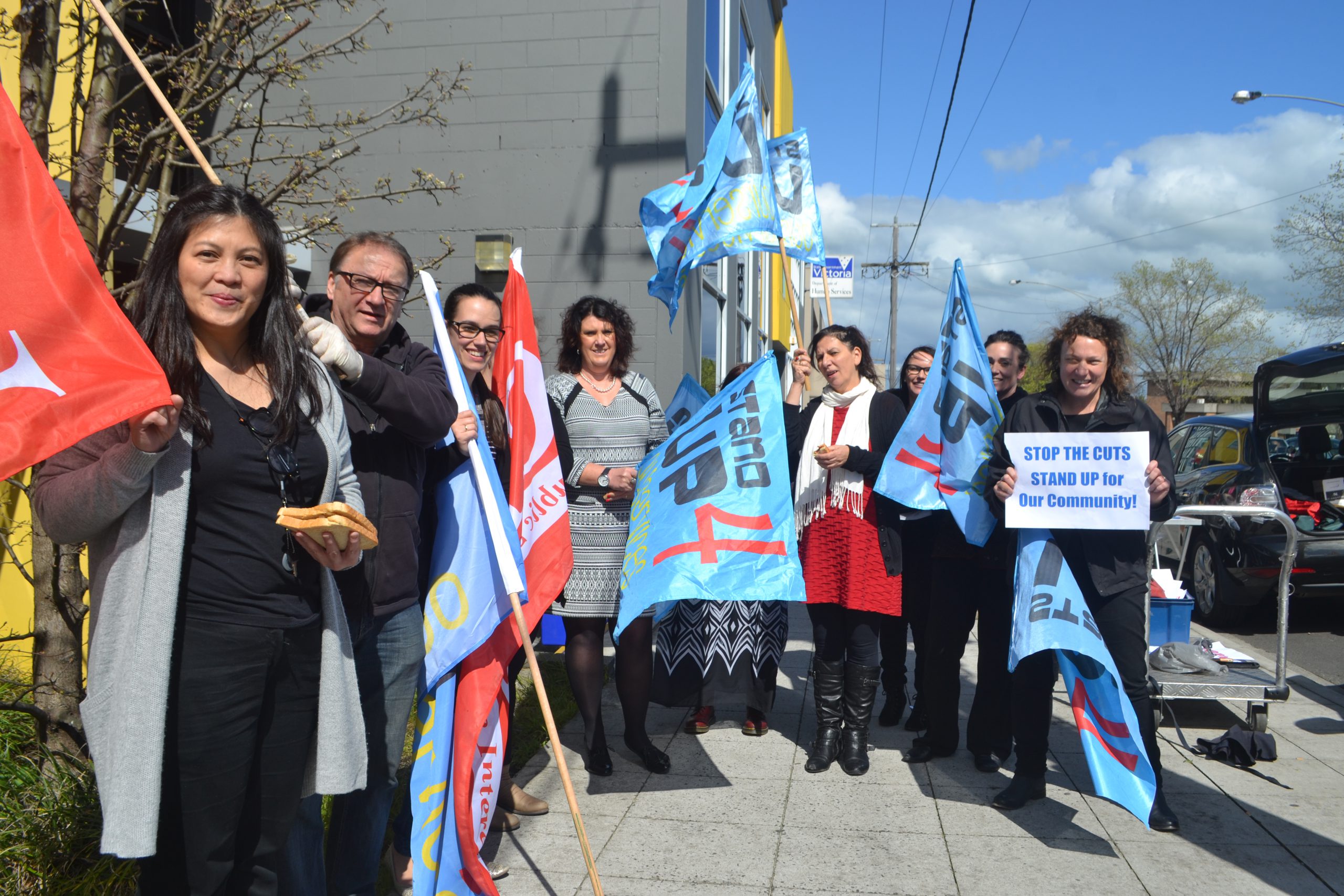 Concern amid the Department of Human Services workforce spilled out onto the streets of Morwell yesterday, as workers rallied against further workload pressure in an impending 'restructure'.
According to the Community and Public Sector Union, a pending workforce overhaul known as the 'Southern Administration Restructure' could see a tightening of the workforce's back-of-house administrative capacity, which would flow through to impact on frontline child protection services.
CPSU industrial officer Mandy Coulson called on DHS to make its restructure intentions known, as the service had been "pushed to breaking point" after 600 positions were cut across the department last year.
Ms Coulson said the workforce was already under enough pressure amid an "explosion" of child protection referrals, with "hundreds and hundreds" of notifications going unallocated.
"These frontline workers are propping up the administration system with extra hours, and are being forced to take time off the frontline; this is not a good outcome for the most vulnerable people in our community," she said.
A DHS spokesperson said there would be no reduction in the number of child protection workers, however could not comment further on the existence of a restructure.