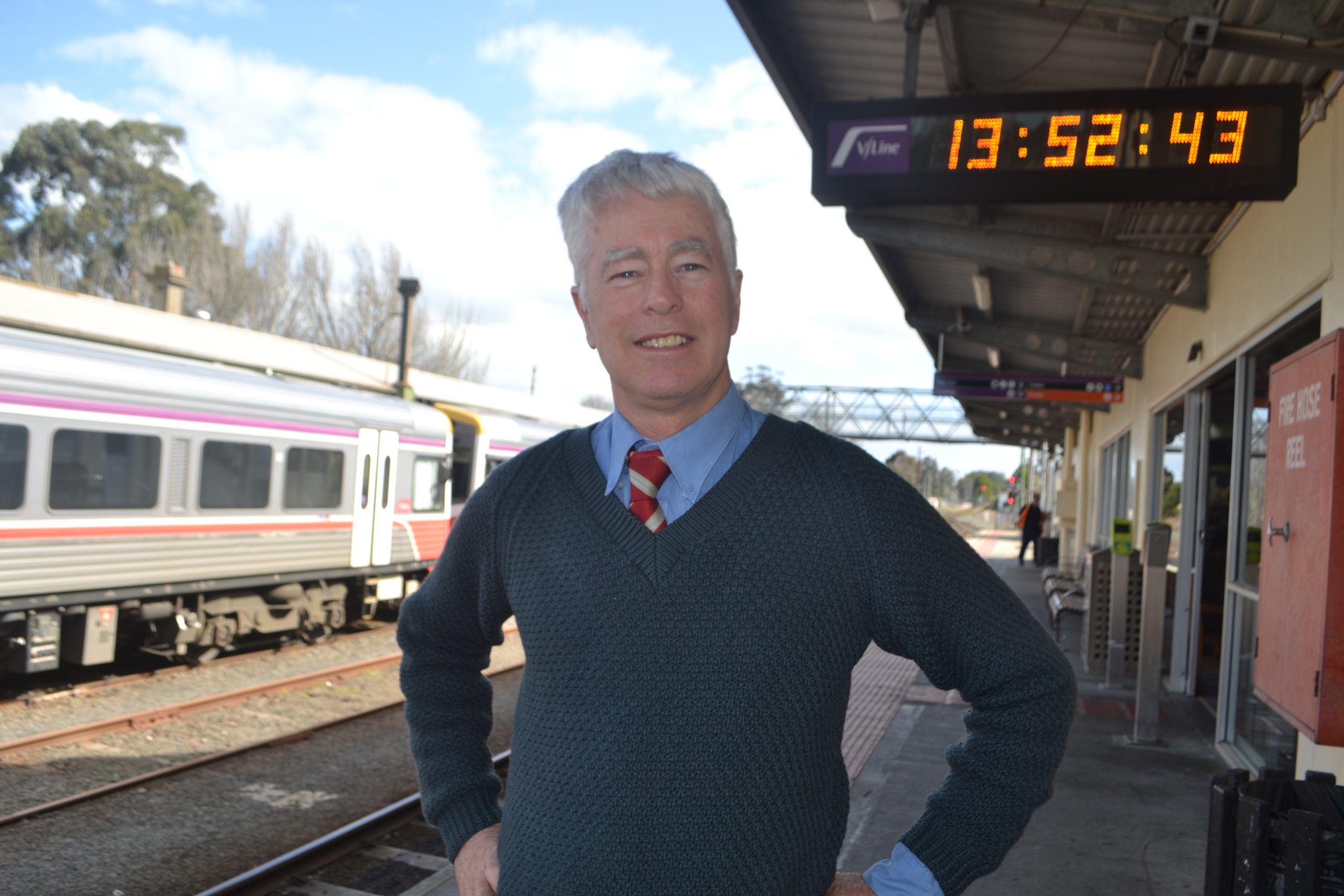 The Greens are hoping to boost the numbers of train commuters travelling to and from the Latrobe Valley through the introduction of additional key morning and afternoon peak services.
Greens candidate for Morwell Dan Caffrey has made an election commitment to introduce an early morning Valley-bound V/Line service to depart from Melbourne earlier than 6am, and a later evening return city-bound service to leave after 9pm.
Mr Caffrey said the current restricted availability of early morning and evening services was preventing a whole demographic of potential commuters who would otherwise travel to the Valley on a daily basis.
"The Valley is pretty well covered by train services during the day, but without a later train back to Melbourne, people risk getting stranded in Traralgon so they don't come," Mr Caffrey said.
Currently the first train to depart from Melbourne leave Flinders Street at 6.20am, arriving in Traralgon at 8.38am, while of an evening, the last city bound service departs Traralgon at 7.55pm.
"Under the current timetable we've had guest presenters who have been unable to come and speak at local meetings on an evening because they can't get home to Melbourne," he said.
Mr Caffrey said the extra services, which would also be extended to include stops at Rosedale and Sale, were "deliverable" and would create a convenient "commuter corridor" that would enhance connections, and opportunities for workers, visitors and students.
"I know of one guy who lived in Warragul who was working in Traralgon on one of the shuts, but he had to stay at a mates place because there wasn't a train early enough to get him to work," Mr Caffrey said.
"Young people without cars cannot travel to Sale to work because there are no trains or buses to get there on time."
Mr Caffrey also flagged the potential for further public transport announcements for the Gippsland line.
The Traralgon line has consistently recorded the worst punctuality results in the state due to the length of track V/Line services share with the Metro system on the Pakenham corridor.