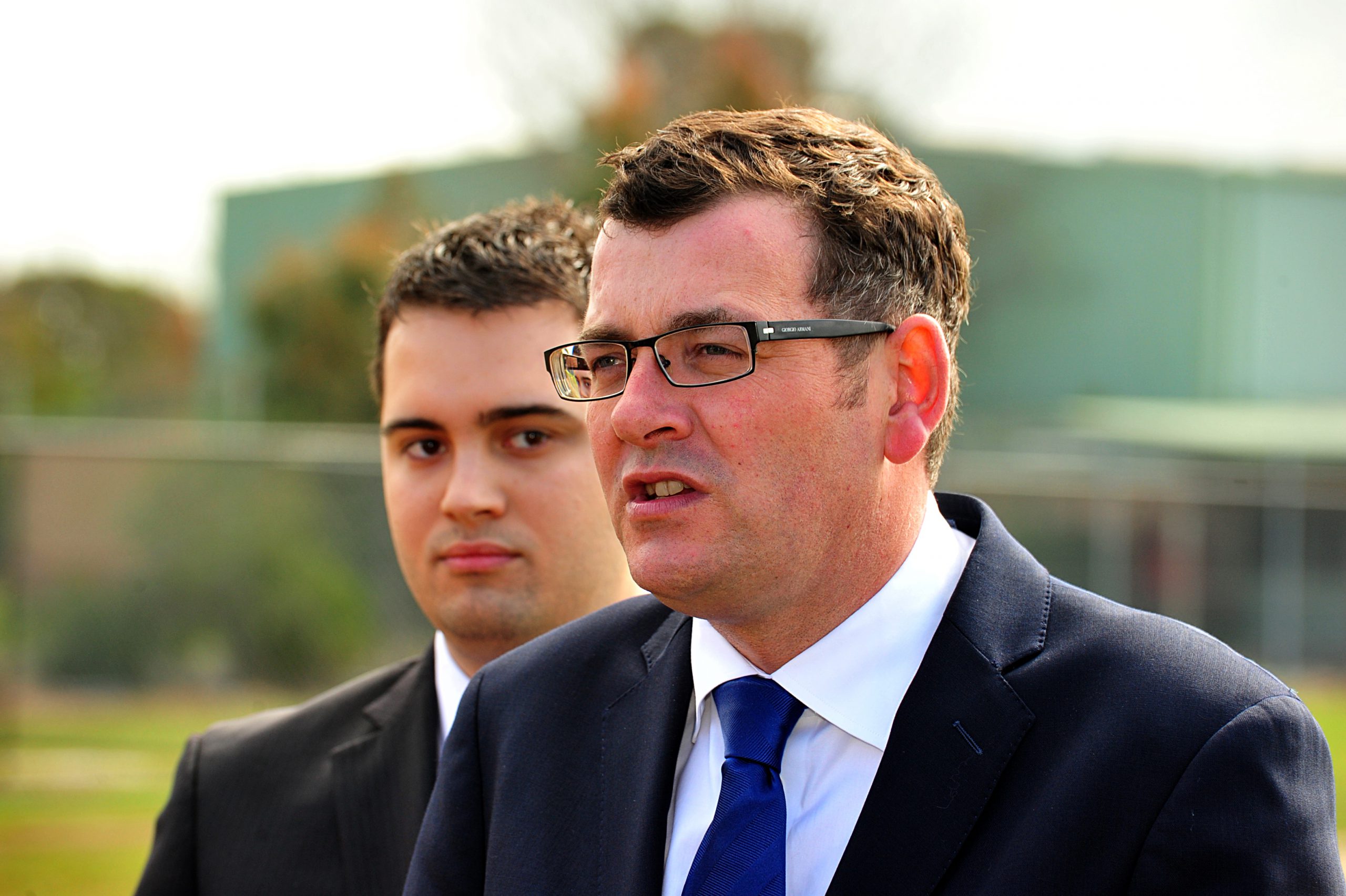 A LONG awaited merger of three Morwell primary schools under a brand new building is set to be funded no matter which major party wins government.
Labor candidate for Morwell Jadon Mintern and local member Russell Northe yesterday pledged to construct a new school at the old Kurnai College site on McDonald Street to house Commercial Road, Tobruk Street and Crinigan Road primary schools.
The project has been on the cards since 2006, but has failed to gain funding under the current Coalition and previous Labor governments.
Mr Northe pledged $13 million to the Morwell Schools Regeneration Project, $4 million of which would fund a revitalisation of Morwell Park Primary School at its current location.
Mr Mintern promised $12 million for the project, which he said also encompassed Morwell Park.
However, Labor has not provided a breakdown of how the $12 million would be divided.
The Coalition's timing of the announcement was called into question by the opposition yesterday, with leader Daniel Andrews accusing Mr Northe of being prompted to action because of Labor's commitment.
"For four years Russell Northe has done nothing for these three schools. Now, desperate, urgent, we see comments and announcements from him," Mr Andrews said.
Mr Northe dismissed the claims as "utter rubbish".
"People within the school community would know I have
personally been advocating for this project for a number of years," Mr Northe said.
"The Minister knows my personal desire to have this project funded and I have expressed my past disappointment it hasn't been able to have funding."
Mr Northe said he aimed to see the project start in the early part of the first term of government.
The Coalition this year allocated funding to go back to the drawing board and create a new plan for the project, despite the completion of design work in 2011.
He said the government would have discussions with Latrobe City Council to establish whether an early learning centre could form part of the precinct.
Mr Mintern said he would work to ensure the project started "as quickly as possible" in the next term of government.
He said school principals had been unsure how to spend their small cash reserves and had been hesitant to spend money on non-essential maintenance for fear of over capitalising on buildings that will eventually be abandoned.
"Classrooms and other facilities are falling down," Mr Mintern said.
"There are several rooms that have been locked up because they are too dangerous for people to enter."
Tobruk Street Primary School principal Melissa Rock said professional development for teachers was focused on 21st century learning and learning spaces, but it was difficult to implement this when the current buildings were not designed for modern teaching practices.
Crinigan Road – now known as Morwell Primary School – principal Pete Hanratty said the new facility would be able to house up to 450 students and offer a greater curriculum.
"This is fantastic for Morwell overall. I haven't seen anything like this in Morwell since the council headquarters or the court house."
In anticipation of the new facility, the schools pooled their funding from the previous Federal Labor Government's 'Building the Education Revolution' program to construct a $3.7 million hall on the McDonald Street site, which currently sits alone.
Morwell Park Primary School principal Chris Joustra said a revamp would make a "real difference to the way teachers go about teaching".
"We know buildings make a big difference in student outcomes and being in a modern classroom with modern teaching strategies is very hard to do in the old-designed schools," he said.
Advance Morwell president John Guy welcomed the commitments, saying he just wanted to see the project delivered.
Mr Guy said equally as important as construction of the new school, was the rehabilitation of the Commercial Road, Tobruk Street and Crinigan Road sites.
"We don't want to see another Morwell tech school situation where the sites of schools that are going to be replaced are left in disrepair," he said.