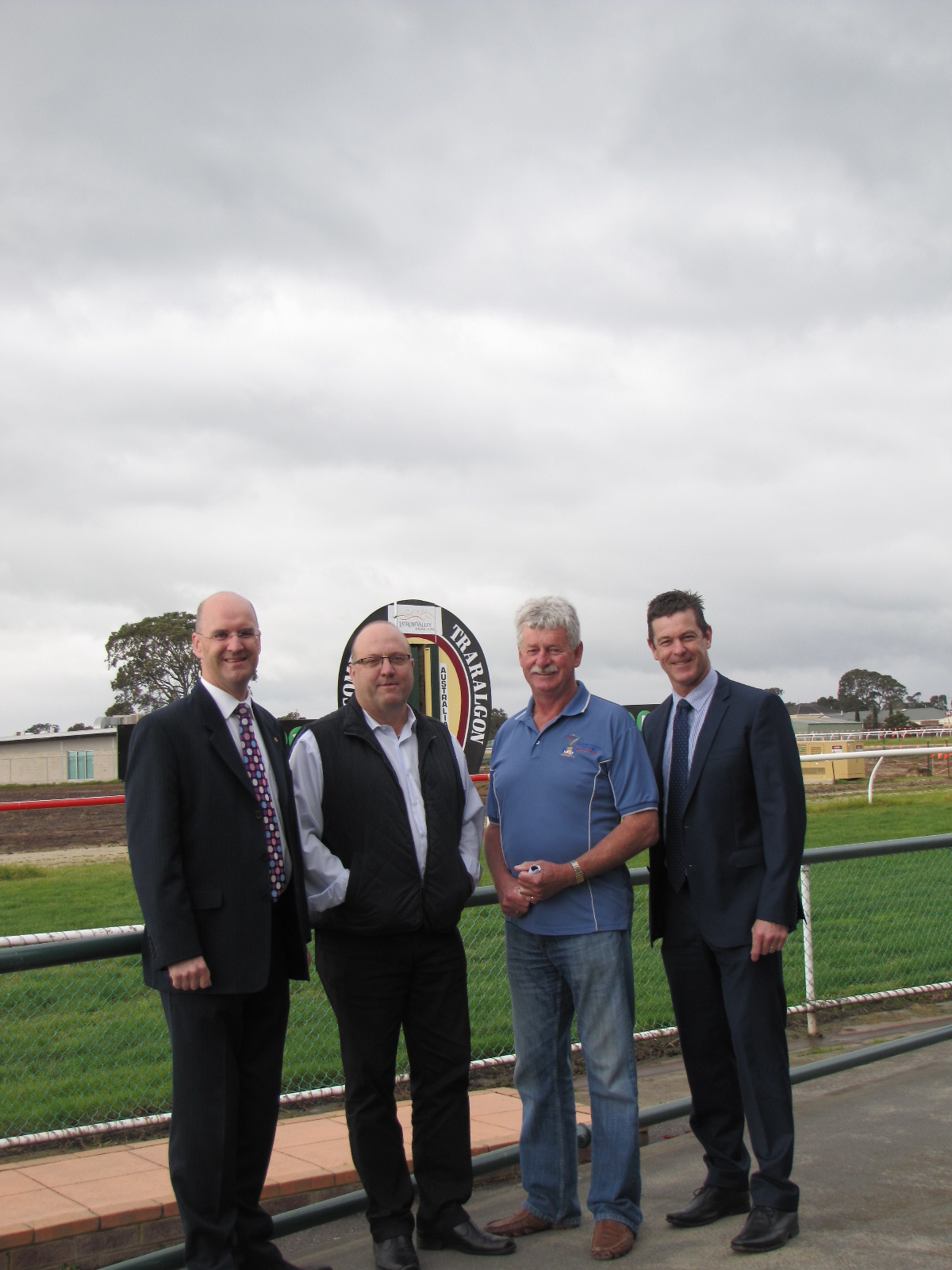 LATROBE Valley Racing Club has received a timely financial windfall, with the announcement that three of its upcoming race meetings will receive funding boosts through the State Government's Raceday Attraction Program.
The club was dealt a blow this week when its scheduled race meeting was transferred to Tatura on Tuesday, but the announcement has softened the impact substantially.
"It helps out with all our corporate packages and the stuff we can present on the day," LVRC chair Brian Quigley said.
"You could use it to run buses to your meetings, you could use it to put up marquees to provide cheaper stuff to the public and the corporates."
LVRC will share in $300,000 announced by Premier Denis Napthine at the Victorian Country Racing Awards, while country race clubs and Country Racing Victoria are providing a further $552,000.
Mr Quigley said the extra funding would allow the club to compete with more financially established racing clubs which benefit from other sources of income, with the amount in line with whatever proposal the club puts forward for each event.
"It's up to us a little bit, but it's a real boon for us, it's a real big help because we don't have pokies money, so through that Moe can offer a lot cheaper corporate packages. This might help us be in the marketplace at the same level," he said.
The three racedays set to benefit are Ladies Day on 1 November, Business Lunch Race Day on 14 November and the Traralgon Cup on 7 December.
Member for Morwell Russell Northe made the announcement at LVRC yesterday morning.
"A day at the Traralgon races is a great day out to take in the exhilaration of the horses as well as enjoy the fantastic food, wine, music and fashion," Mr Northe said.
Some 99 racedays at 45 country racecourses across Victoria will benefit from the scheme.