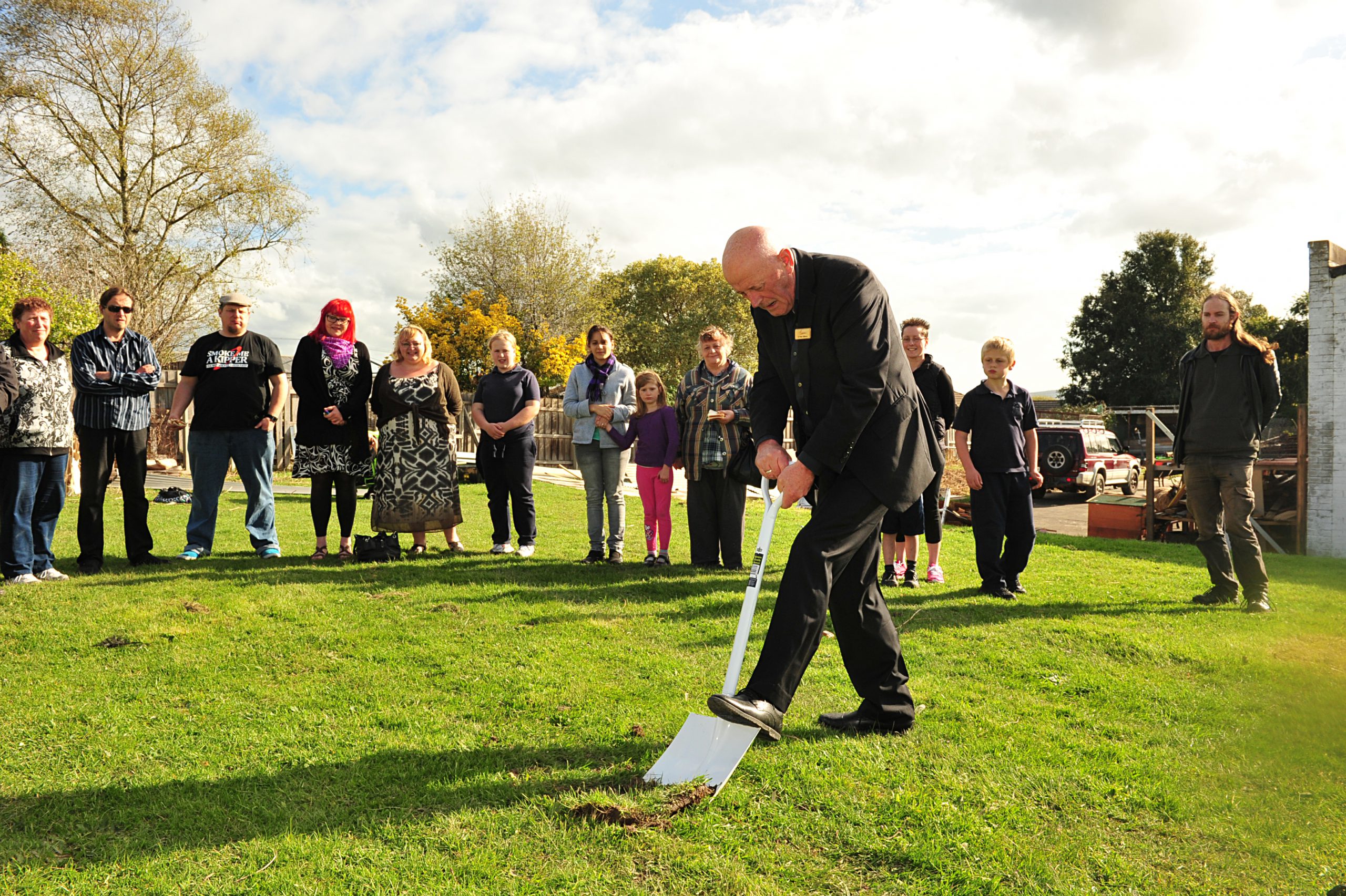 AS the first shovel of dirt was turned, those looking to create a haven for Latrobe Valley residents rejoiced.
Construction of the Morwell community garden in Ellen Street will begin this week and is the first stage of a wider project by the Latrobe Valley Support Network.
With raised garden beds soon to be installed, LVSN members David Hollis and Simon Ellis hope the garden will allow easy access for all community members.
"The plan is to have the garden open pretty much every day, people can come along and just sit down and enjoy the garden or they can come in and get their hands dirty," Mr Ellis said.
"We've also got training organisation Skills Future who will put people who get really involved through a free horticultural course."
Mr Ellis was pleased with the community's response following the celebration.
"I had about five phone calls yesterday from other community groups and disability groups who want to get involved," Mr Ellis said.
"That was awesome, to get many phone calls means, 'wow, we've made an impact somewhere'."
Extending beyond the realms of a mainstream community garden, Mr Hollis hoped aquaculture and permaculture setups would also be included down the track.
"We would have the fish recirculate the water through the system to grow your plants," Mr Hollis said.
"We're hoping to power it all with solar power as well as using permaculture concepts."
Using a grant provided by Latrobe City, LVSN will open its doors to heavy machinery which will provide a doorway to the garden and flatten the land.
"We're hoping to have a farmers market, car boot sales and our own pizza oven among other things so we can use the produce that we grow," Mr Hollis said.
Councillor Peter Gibbons turned the sod at the ceremony, but declined to comment on the project.
Planning meetings for the garden layout will be held over the next month.
For more information about the garden or to get involved, search for Morwell Community Garden Project on Facebook or visit www.latrobevalleysupportnetwork.com.