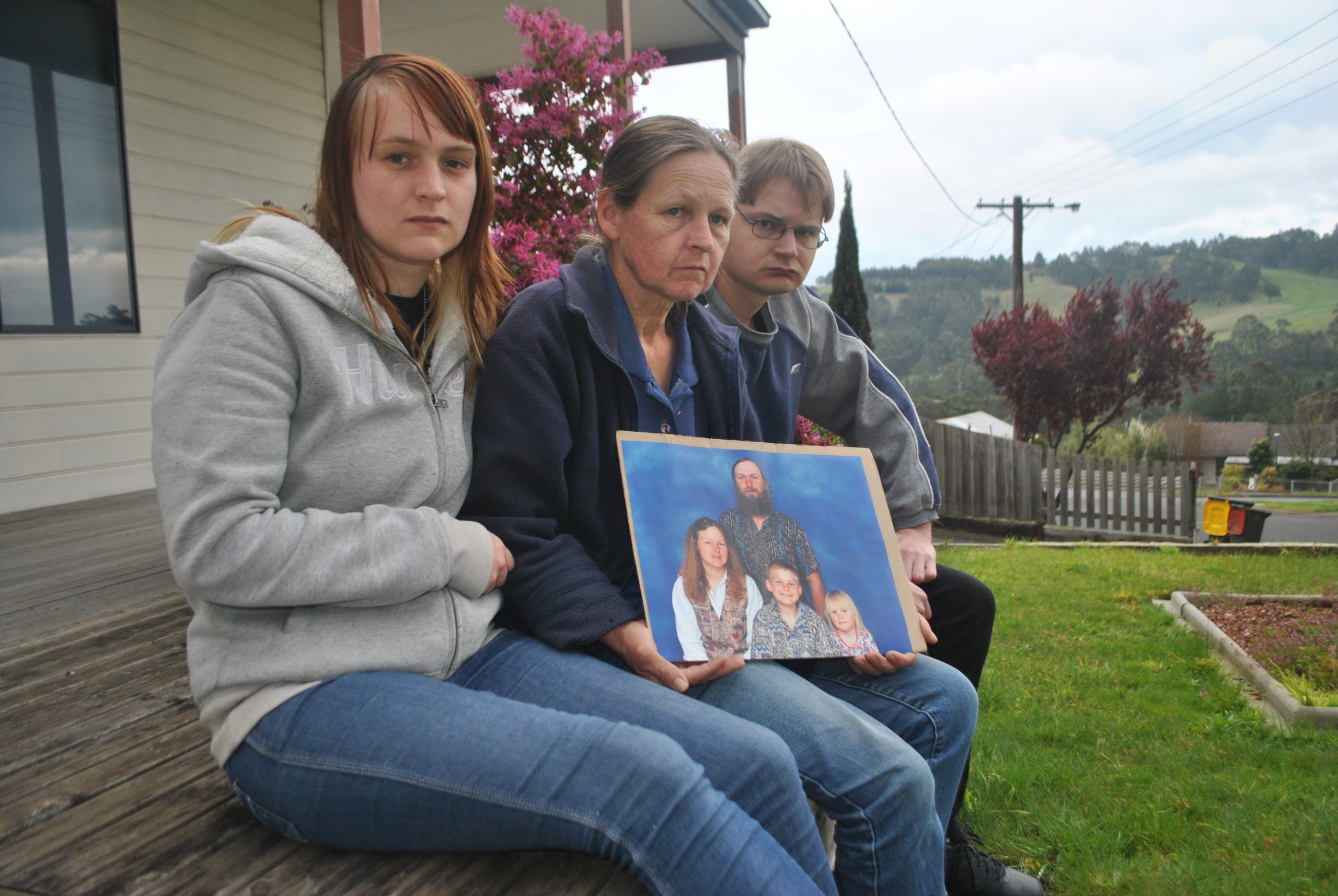 It's hard to ignore the brutally unfair way in which Hank De Vries contracted mesothelioma, an agonising and terminal asbestos related disease.
As the son and grandson of State Electricity Commission of Victoria power station laggers, who coated pipework with asbestos-laden insulation, it's a story all too common in the Latrobe Valley.
Hank's widow and mother of two Pam De Vries of Yallourn North, tells of the daily ritual in which his father and late grandfather went home covered in asbestos fibres like "snowmen".
While it's impossible to tell when exactly the deadly fibres were inhaled into Hank's young lungs, it is believed to have occurred around the age of seven or eight.
"It's the nasty unfairness of it that gets you, but it happens to so many people, there's no way not to get angry about it," Pam said.
More than 30 years later, Hank passed away in agony at the age of 44, his crippled lungs no longer able to sustain the oxygen conversion needed by his ailing body.
His painful passing (and that of his grandfather Hendrick in 1979) is but one of thousands of tragic stories of asbestos related deaths nationally, and it won't be the last. According to the Gippsland Asbestos Related Disease Support group, 40,000 Australians will have died from asbestos related conditions by 2020, with "thousands" more to come as the scale of the 'third wave' of victims – unwitting home renovators – becomes known.
For Hank, the diagnosis came at the age of 41 in 2002. Pam remembers the tell-tale sign of a lingering cough that never escapes the chest. "For a while there he was good, but that tell-tale cough was always there, as if he was trying to cough something up but can't; that's the fibre doing its work in the lung," Pam said.
"It's not like breathing in some dust that you eventually cough up, this fibre is like a fishhook that gets caught in the lung and it will not come back out.
"Hank barely had a cold in his life, so to be suddenly given the death sentence like that, it had a profound affect on the family."
The lives of the De Vries soon became consumed by countless specialist visits, legal proceedings, and sometimes ghastly medical procedures.
It wasn't long before Hank became unfit for his job as an ashphalter, and the family subsisted on sickness benefits.
In the two years it took for Hank to succumb to his ailment, he underwent chemotherapy, radiotherapy, and periodically had build-ups of fluid removed from his lungs.
When the ongoing pursuit for compensation from the State Government proved successful, the door was opened for the De Vries to afford more expensive
treatments, including a form of chemotherapy which targets mesothelioma, at $4000 per treatment.
One procedure, known as photodynamic therapy, saw his lungs removed through his back so the outer layer of tissue could be lasered off, leaving a scar to be revered.
"A kid saw that scar once, so he (Hank) told them he had been bitten by a shark," Pam laughed.
However in December 2004, when his lungs filled once again with fluid, Hank's condition began to deteriorate.
"His condition gradually worsened over the two years, but it was probably in the last eight months when his lungs filled up with fluid again, and had to be fully drained, that you could see how fast he deteriorated," Pam said. Passing away in hospital eight agonising months later, Hank left Pam and his children, Julie and Ken, then aged 11 and 17.
"He was a quiet gentle person, with a good sense of humour, he lived a normal life like everyone else, he would work Monday to Friday, and catch up with a bit of gardening on the weekends; he was a bit of a neighbourhood handyman around here," Pam said.
Nine years on, Pam said she and her family were comfortable speaking about the ordeal, in hope others might think twice before "cutting corners" when dealing with asbestos.
"After Hank was diagnosed he renamed the Latrobe Valley 'Death Valley'; this came about because he was basically given a death sentence just from living here," Pam said.
"We talk to other people we know, especially young trades people to highlight the dangers of asbestos exposure and to make sure there are adequate OH&S procedures in place so that they don't put their lives at risk.
"Back then no one knew, but now there's no excuse don't put your future life at risk."