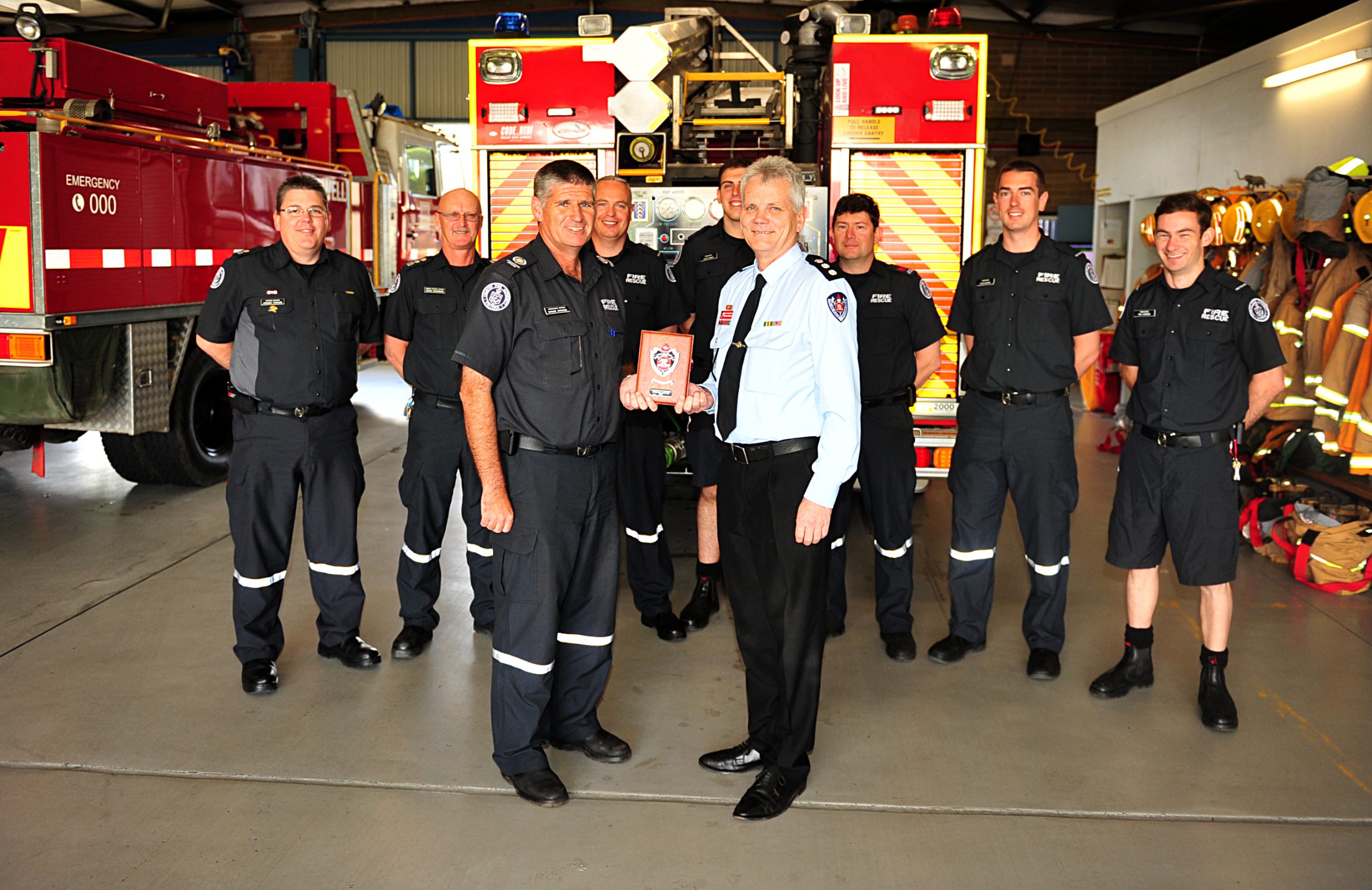 Firefighting stories from the Hazelwood coal face were swapped with the head honcho of the New South Wales Fire and Rescue service yesterday, as he dropped in to CFA stations at Morwell and Traralgon.
Expressing gratitude for the hospitality and professionalism of local firies earlier this year, FRNSW chief superintendent and chief of staff Mal Connellan said the unprecedented firefight pioneered large-scale cross border urban-based deployment.
The multi-agency firefight saw 1200 NSW personnel deployed south of the border across 10 Victorian stations over an eight week period, taking pressure off local CFA resources stretched to the limit during the firefight.
"Cross border operations are common, but to deploy that much personnel into an urban environment backfilling stations and mixing with those crews is unique," Supt Connellan said.
"Apart from two days in Sydney (in late 2013) we can't find anywhere that has happened before, but now we have a proven model which we may very well in future have to draw on, especially with predicted increases in wild weather events."
Supt Connellan said a subsequent survey of NSW firies found their experiences during the Victorian deployment was "overwhelmingly positive".
"The crews all said it was an extremely difficult situation to work in, but given the levels of organisation were set up during the multi-jurisdiction response, there was not one negative comment about their deployments into the Victorian stations, and some people came away with some really close partnerships," he said.
"As you would expect every organisation has their different ways of doing things, so I think we'll find we all learnt quite a bit about how we can attack things more efficiently in our normal operations."
Traralgon CFA officer in charge Peter Lockwood said the high-level visit would be well received by the local career and volunteer firefighters alike.
"They've come in and slotted into our environment which was a drastically unfamiliar area; there was a lot of operational activity in the mine, so to receive that excellent cooperation and hard work in a mining environment that is particularly foreign to them is significant," Mr Lockwood said.
"They blended in with everyone, especially the volunteers who were very appreciative to their attitude. This visit allows us to personally thank him for the effort and good will shown by the FRNSW from us here in the Latrobe Valley."