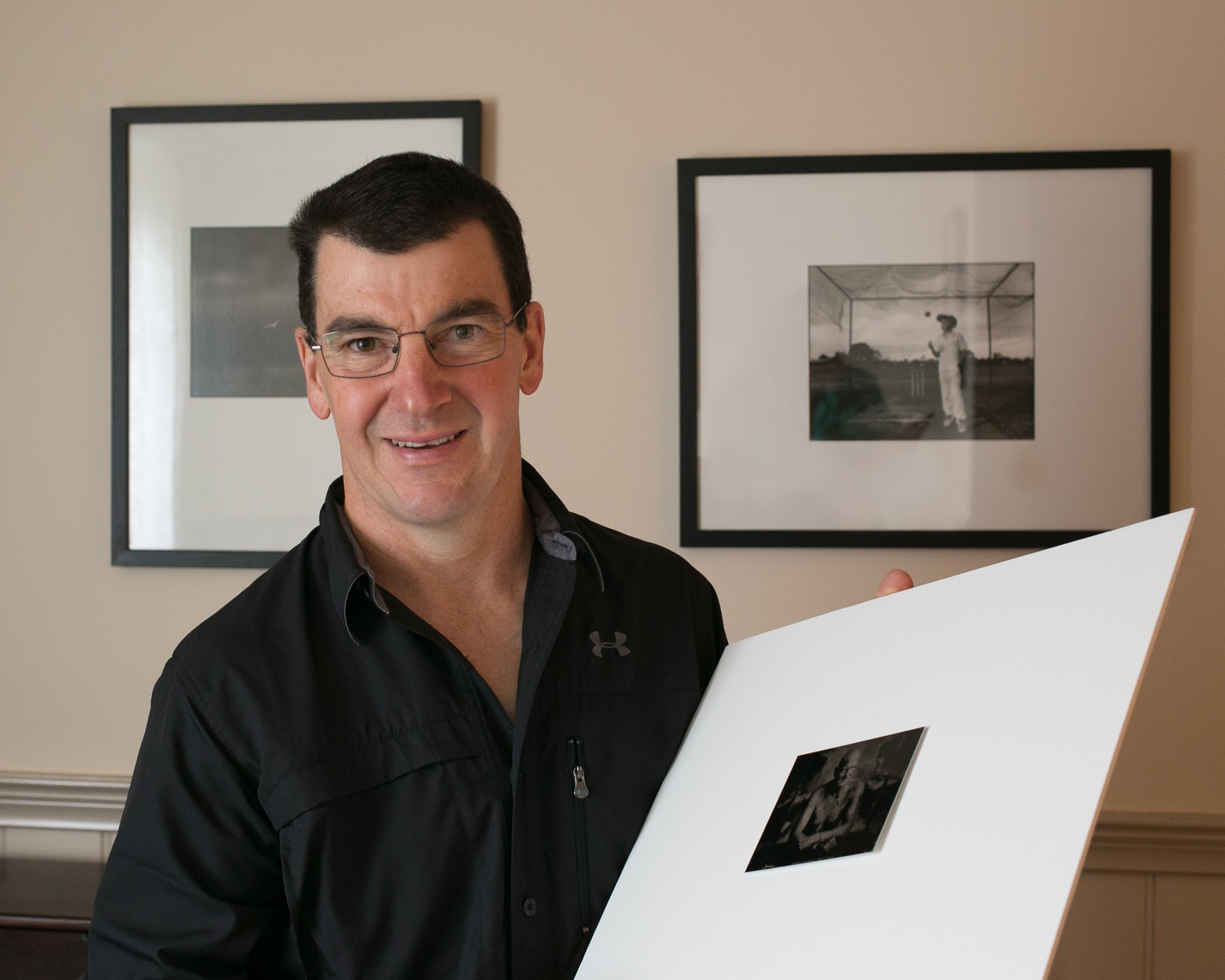 Turning a rugged physical education teacher into a Russian mafia prisoner proved to be fruitful for a Traralgon veteran photographer.
John Ansell submitted his first entry to the Australian Photography Awards in 1985 and believes the awards and his work have come along way since.
Receiving gold, silver and bronze medals in this year's awards, Mr Ansell was especially proud of a portrait of a tattoo-covered Russian mafia lord developed on metal.
"We used a process which goes back to the 1850s, called wet plate, which is where they used to take either metal or glass and they would pour the silver onto the metal and glass and they would expose that and that's the actual photograph," Mr Ansell said.
"Every time you do it it's different because you're literally pouring the chemicals onto the glass and exposing it like that.
"It's the complete opposite to living in a digital world where it's all retouched within an inch of its life and it's brilliant."
Expanding from his day photography which usually involved schools, businesses, debutantes and family portraits, Mr Ansell said the awards were always a good opportunity to try something different.
"It's something outside of what we usually try and do because I do it for fun these days and to try and get my creative juices going a bit," Mr Ansell said.
"To go back and start using a dark room again is really fun, this is a real return to doing it the old fashioned way."
Feedback from judges about the portrait varied with some believing the model, Lavalla Catholic College physical education teacher Dominic De Van Der Schueren was actually in the Russian mafia and "had had a hard life".
"One of the judges said it was an 'absolute cracker' of a portrait underneath the tin type technique," Mr Ansell said.
"What the good, fun thing about photography is that what one person likes another doesn't, it's all subjective so sometimes you've got to take the criticisms on the chin."