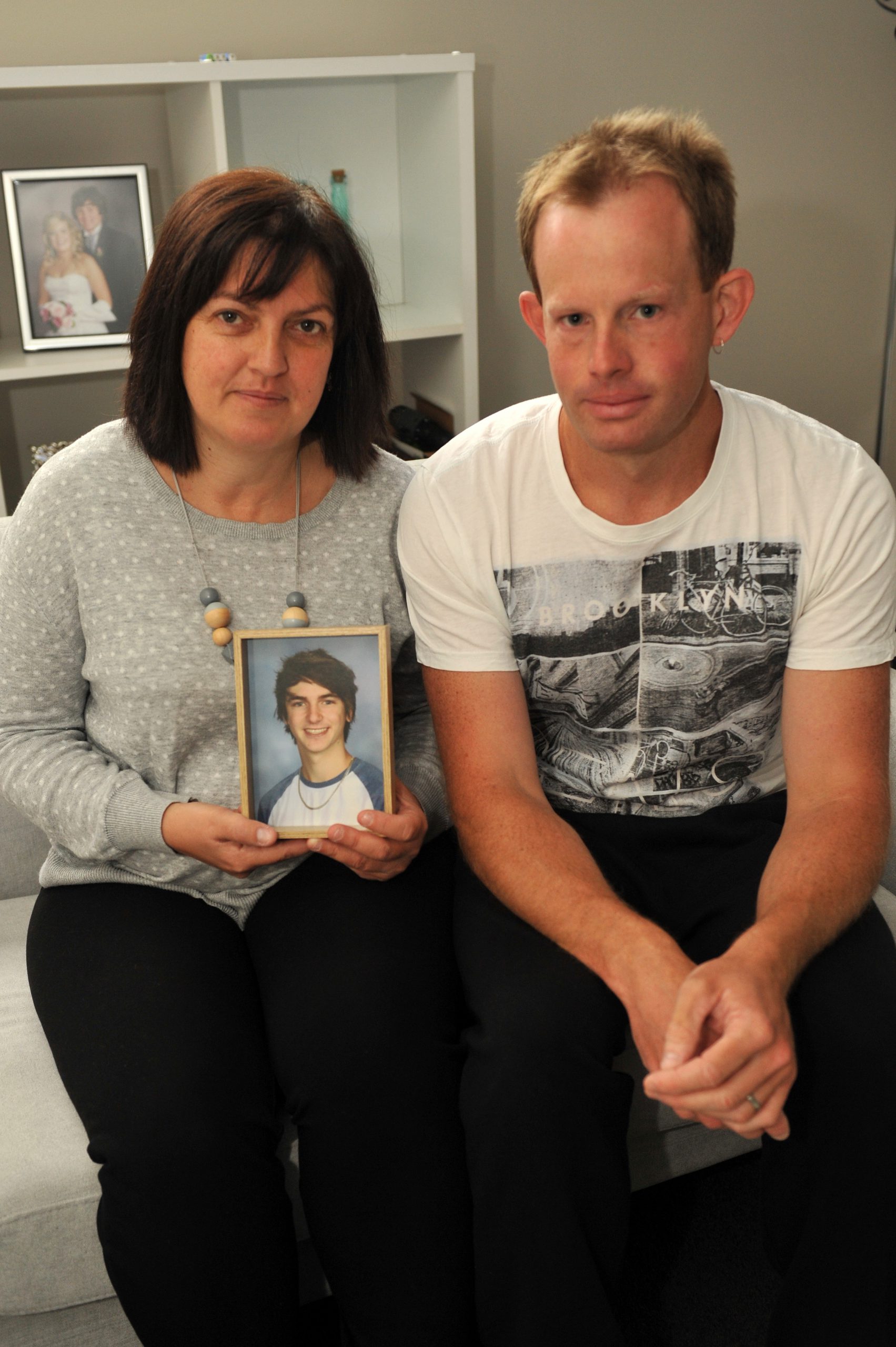 The family of a Traralgon teen who died after ingesting a herbal supplement last year has spoken out in the hope of warning others of the dangers of peer-pressure and legal, over-the-counter substances.
Nineteen year-old Mitchell Medd was pronounced dead in hospital on 7 December 2013, after suffering cardiac arrest during a camping trip with a close friend at Coopers Creek.
Mitchell's mother Chrissy Crow said her son was believed to have ingested LSD and a substance known as 'passionflower', which was marketed as a relaxing herbal remedy, before he was found unconscious in the bush by another camper and flown to Monash Medical Centre.
Warragul Police Sergeant Graeme Carter said the cause of the cardiac arrest and resulting brain damage that killed him were still under investigation and a State Coroners' report has not yet been handed down.
Ms Crow said social media messages she had seen between Mitchell and the friend he camped with showed her son was worried about taking LSD as he had never tried it before, and his friend had told him they would take the 'herb' to "calm them down".
"I know parents think, 'oh, my son wouldn't do that', but I really believe he was led into doing it," Ms Crow said.
"Peer pressure on that night, being the only other one there, I believe he just felt obliged to do it.
"Boys just thinking, 'well everyone else does it', and they think 'it won't happen to me'."
Ms Crow said from reading the boys' messages, it appeared neither was concerned about the 'herb'.
"They probably thought because it was legal it was okay," her husband and Mitchell's step-father, Wes Crow, added.
Ms Crow said while she hoped Mitchell's story might deter others from using drugs, she thought there were better ways to reduce the number of young people hurting themselves or others.
"You can tell kids all the time not to do this or that. Kids are going to do it," she said.
"So, you wonder whether they could benefit from education as to how to tell if someone's having a bad reaction.
"And not to go out to the middle of the bush for the first time to do it, go with a group and have one that stays sober."
Ms Crow said her son was an "electronics kid", who was well-liked at Mirboo North Secondary College, where he worked in the information technology department.
"Mitchell was from what I think is an average family. This can happen to anybody, don't think that you're safe," she said.
"Parents need to be more aware too. Talk to your kids.
"Just because they're over-age doesn't mean they know what they're doing."