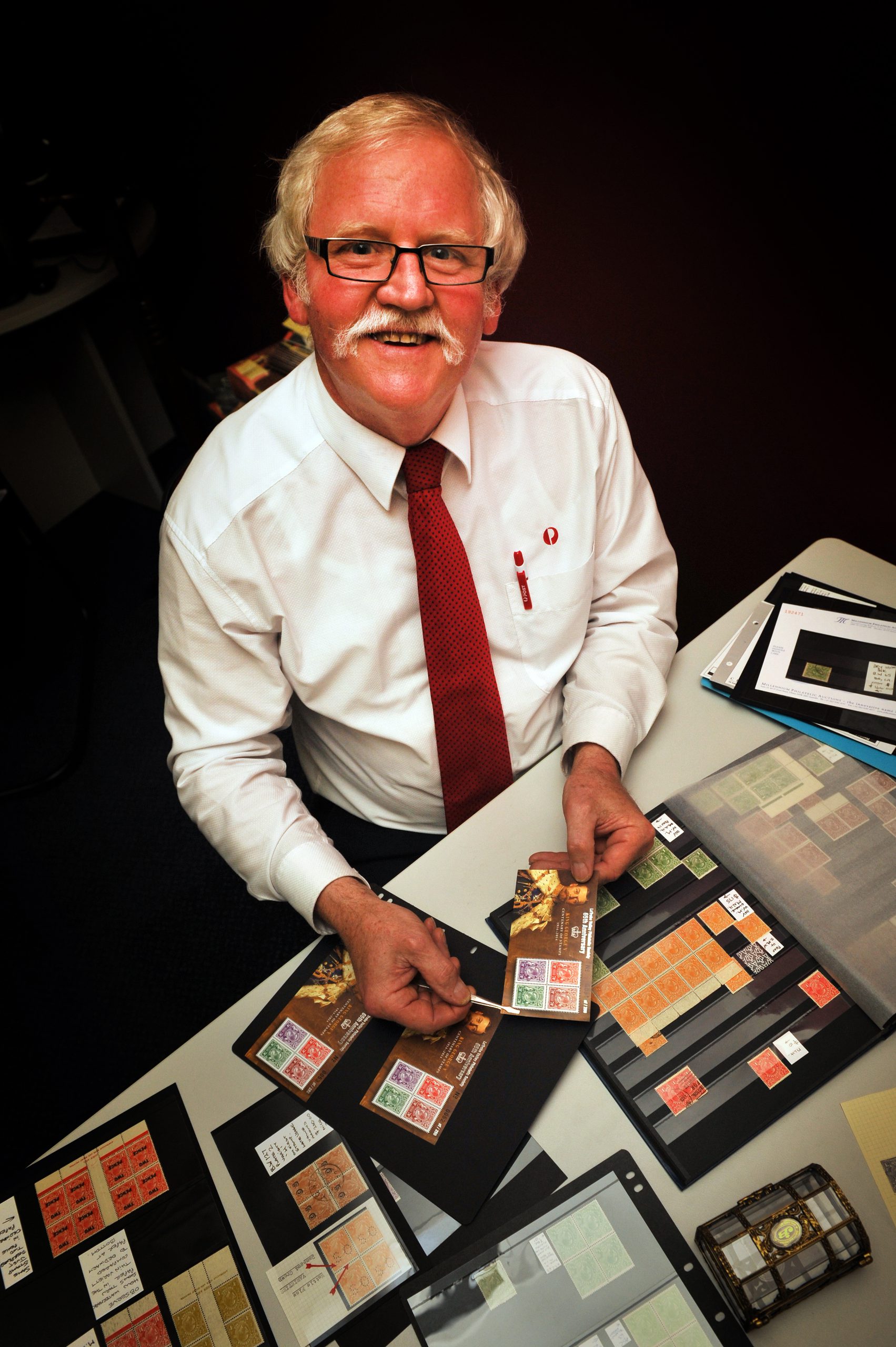 Removing stamps from envelopes and pining for those newly released is a far cry from the technology most children entertain themselves with these days.
For Lindsay Fromhold, stamp collecting began with cheap stamps from the corner post shop when he was 10 years old.
"It's different today, there's a lot of competition there for kids' attention with games and computers and so on," Mr Fromhold said.
"A lot of people start (stamp collecting) young in teenage years and might put it on the shelf for a decade or so and come back to it.
"Stamp collecting is good that way, you can sit them on the shelf and come back to it, it happened to me that way."
Mr Fromhold said while he could not afford to collect stamps when his children were young, he made his return with an array of stamps to be envied by collectors.
He said faults and errors in stamps were sought after pieces for a collection as even the slightest variation in colour would classify stamps into their own, error-based category.
Holding his handbook which specifically focuses on stamps with the face of King George V, Mr Fromhold pointed out each shade of red the stamps came in, dependent on their printing date.
"Because printing was very basic you tended to get these errors and there was also a big period during the war years where you couldn't get consistent supplies of ink," Mr Fromhold said.
"For example, red ink came from Germany and we were at war with Germany so we weren't getting supplies of red ink.
Mr Fromhold said the uniqueness of stamps due to errors and faults now seemed to be a thing of the past with computerised technology used for printing.
"Between 1914 to 1920 you tended to get those big variations in colours whereas the printing today is all done with computers and it's all pretty consistent, you don't get many errors," Mr Fromhold said.
"In 20 years of running a post office I think I've seen about four errors."
Now, as a member of the Latrobe Philatelic Society, Mr Fromhold said he was looking forward to celebrating the club's 65th anniversary at its upcoming annual Stamp and Coin Fair on Saturday.
"It's a chance to find that elusive stamp you're missing, it's a chance to let there be known that we are a club and people can join us and find out more about the art of philately, the hobby and finer art of stamp collecting," Mr Fromhold said.
"One of the members has done a historical search on behalf of the club and at the fair there will be a display of old photos and historical things about the club that have happened since they were formed in 1948."
To commemorate the club's 65th anniversary, a limited edition souvenir overprinted mini-sheet of stamps has been produced with King George V printed in silver foil.
The stamp and coin fair will run from 9am to 3pm on Saturday at Traralgon and District Uniting Church, Park Lane.