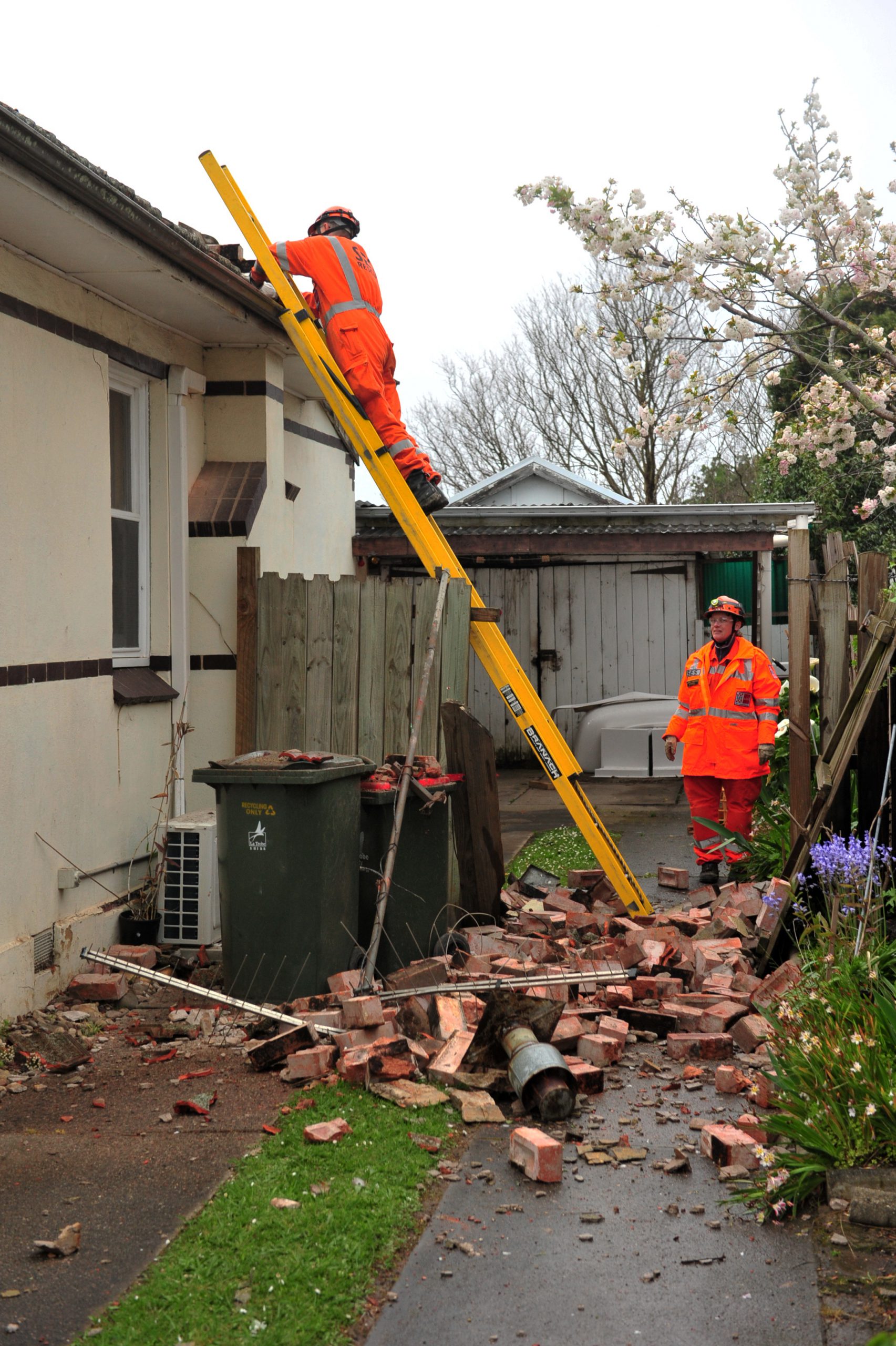 A MORWELL resident reckons her house may have been struck by lightning during Tuesday's flash storm, and a gaping hole in her roof seems to corroborate the story.
Ruth Tickner of Tarwin Street said she heard a deafening bang during the storm, which blew apart a portion of her rooftop, before calling the State Emergency Service for assistance.
"There was one hell of a clap of thunder and the chimney just exploded… it was a dreadful noise," Ms Tickner said.
"It's torn all the laserlite and everything, I've got a fernery out the back in the carport, it's torn all that off."
Ms Tickner has lived in Morwell for 35 years and said she had never experienced a weather display of such magnitude in that time.
"I've gone through storms before but never anything like this," she said.
"I've seen it in other areas but never here; it came through here like a bat out of hell."
Pictured: SES volunteers picking through the rubble of Ms Tickner's roof.