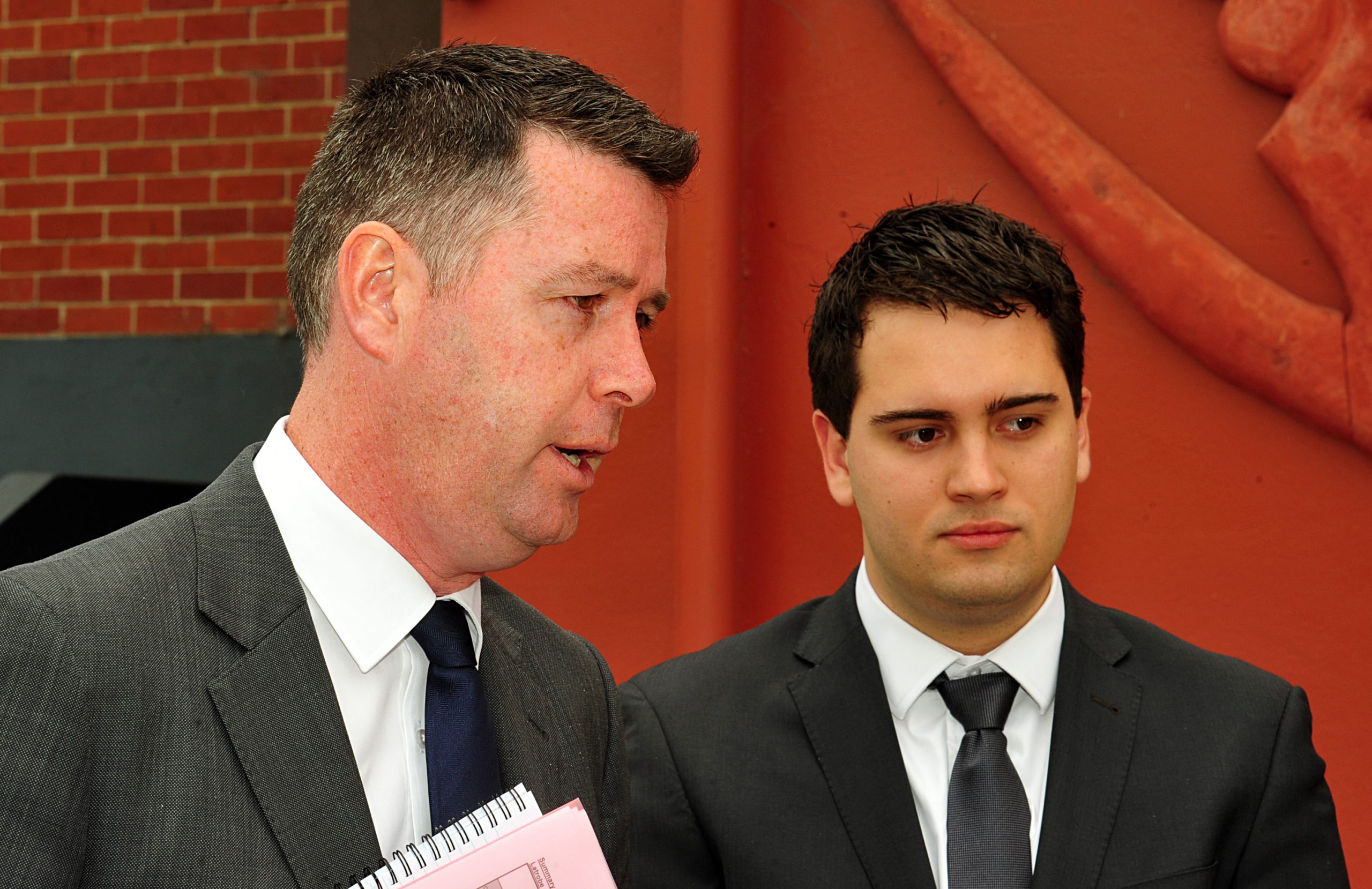 The Labor opposition has announced local firefighters could take on an extended role as life-preservers and help save lives by providing basic life support and CPR.

State Labor has promised to implement an Emergency Medical Response Plan at Morwell and Traralgon fire brigades, if elected in November.
Under the proposal, firefighters would be dispatched to assist non-breathing patients and cardiac arrests in a bid to assist stretched ambulance resources.
Opposition spokesman for Emergency Services Wade Noonan said the program would dramatically improve basic life support across the Valley and be rolled out to 30 or more stations across Victoria.
"Firefighters that we have talked to this morning indicated that the EMR response policy will save lives," Mr Noonan said during his visit to Morwell on Wednesday.
"They have emphatic support for Labor's policy, and they understand that there is huge pressure on ambulance services to save lives, and this will certainly help our hard-working paramedics," Mr Noonan said.
Currently, EMR training has only been conducted by Metropolitan Fire Brigade firefighters.
Mr Noonan said the Country Fire Authority conducted an EMR trial in 2011 and found response times to emergency situations had reduced by more than four minutes in 90 per cent of instances.
"One in four ambulances are not arriving within the 15 minute basic response time. This is costing Victorian lives," he said.
In its 2012-2013 report, Ambulance Victoria set a benchmark of attending to patients within the first 15 minutes, however due to an increased medical demand these targets were not met.
It only responded to 73 per cent of cases in the 15-minute time bracket, which was above 80 per cent in previous years.
As part of the training, firefighters could have a defibrillator on the scene in the first 15 minutes.
Labor candidate for Morwell Jadon Mintern said he had a personal experience of waiting "over an hour" for an ambulance to arrive, and had to call triple zero after 40 minutes to find out an ambulance had not even been dispatched yet.
"There are serious issues with our ambulance system which needs to be addressed. Implementing EMR for our staff at CFA stations will be a middle step, which will help prevent people from dying," Mr Mintern said.
He said if Labor was elected in November, firefighters would be a crucial resource with the capacity to respond to calls within three to four minutes.
The State Government said the opposition "cannot be trusted with election costings" and the proposal would leave "firefighters high and dry and Victorian taxpayers with a potential funding black hole."
The CFA declined to comment.
*Sarah Price is a Monash University journalism student.