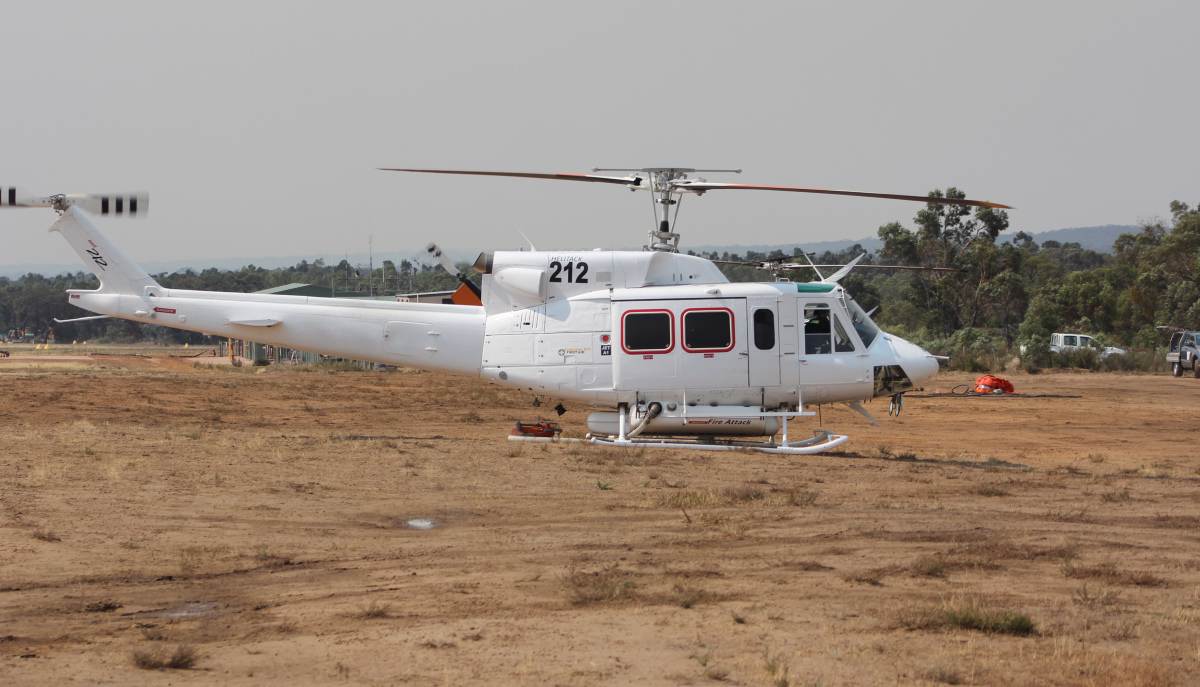 A FIRE-bombing helicopter will be based at Latrobe Regional Airport this fire season to bolster the region's emergency capability.

However the State Government has not committed to an ongoing posting for the Valley.
It will provide $588,000 to station the medium-sized helicopter at the airport, as an extra resource to Victoria's base fleet of aircraft.
"I think it should provide some comfort for the community in the knowledge we have this other kind of aircraft available for an immediate response," Member for Morwell Russell Northe said.
The helicopter will carry 1600 litres of water in a belly tank and is able to hover-fill from open water sources, making its turnaround faster than the two fixed-wing firefighting aircraft already stationed at LRA.
When asked whether the posting could be permanent, Mr Northe said while he personally would like to see an ongoing helicopter placement in the Valley, it was not feasible.
"In an ideal world of course you'd love all your regions and all your airports to be covered, but the fact is there's not that type of resource available," he said.
Latrobe City Councillor Kellie O'Callaghan, who last month called for a helicopter to be stationed in the Valley into the future, said the government's commitment did not go far enough.
"Allocating by season requires a case to be put every year," Cr O'Callaghan said.
"That shouldn't be a burden placed on our CFA staff or volunteers or our community.
"We have had ongoing bushfire, industrial and arson-related fire incidents over an extended period of time.
"It's just not that big an ask that the State Government commit to an ongoing firefighting resource that is needed in the Latrobe Valley when the cost is approximately $500,000 per year and the risk to this community of not having this resource far outweighs that government contribution.
"What else does the community have to go through to prove it requires an ongoing commitment?"
Each year the government leases a core group of 42 aircraft, 24 of which are helicopters.
An announcement about the fleet is due late this week.
The Latrobe Valley's fire-bombing helicopter will be available for use from mid-December.