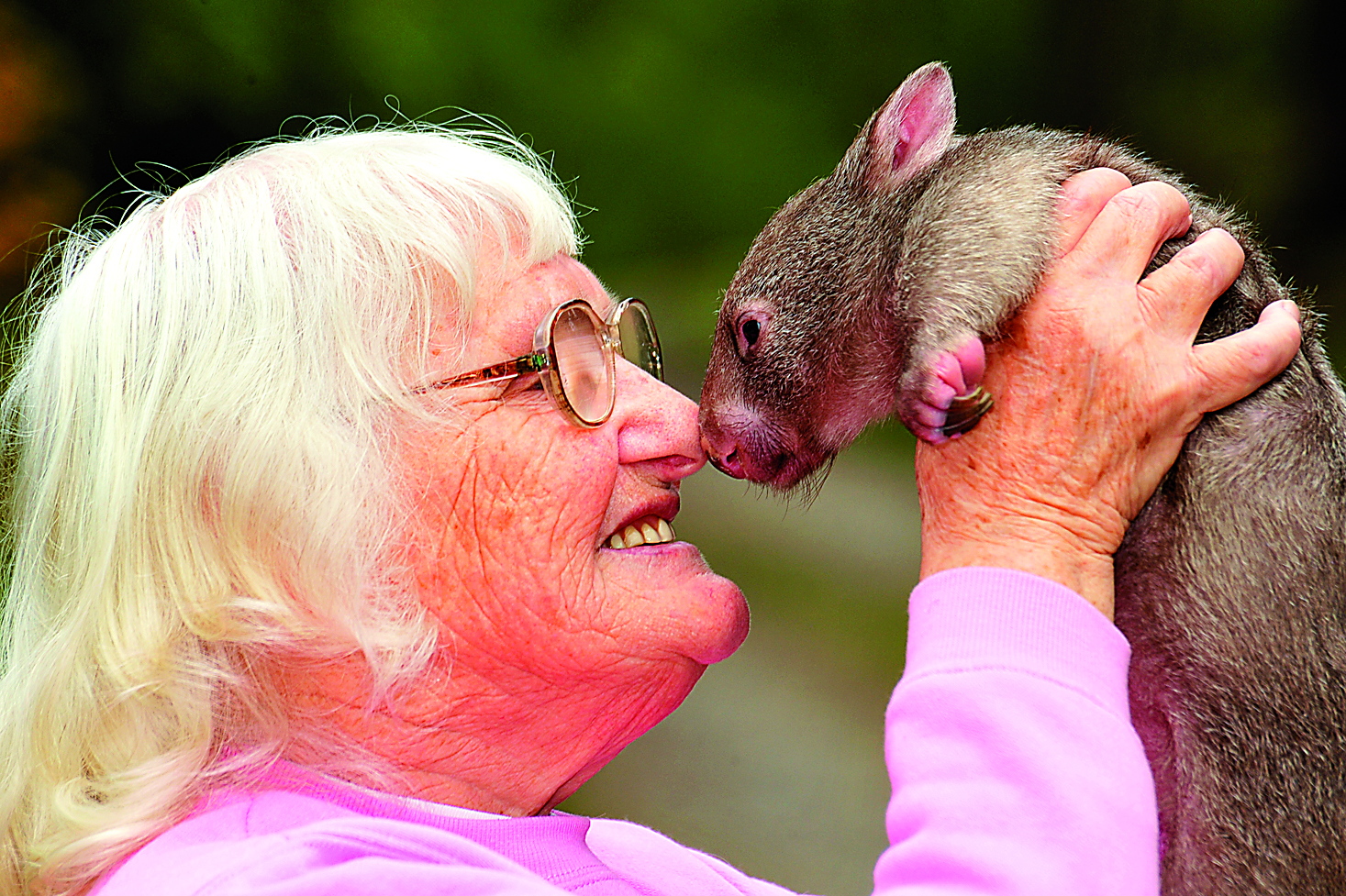 BOOLARRA wildlife carers were grateful to receive State Government funding in the rescue and care of native animals, but are struggling to keep up with demand.

Jean-e-us shelter carer Jean Quick received $700 from the government's Wildlife Rehabilitator Grants, while fellow registered carer, Cathy Beamish got $500 to buy milk powder formula, fuel to conduct rescues, heat pads and boxes.
However, Ms Quick, a 78 year-old pensioner who has cared for the region's fauna for the past 25 years, said she spent about $1000 per year on milk powder alone and still needs help.
The formula has also become far more expensive in recent years, with a 20 kilogram bag of milk powder once $100, now fetching $450.
"The funding is once a year since the fires, it never used to happen," Ms Quick said.
"I was never really busy until the (2009) fires, but it's what I do, it's my life and I love it."
The two carers tend to a range of animals – including a Galah, a baby Wallaby named Hope, ducklings, and six wombats, ranging from weeks-old to a 25 kilo specimen almost ready to be returned to the wild.
The work is 24 hours a day, seven days a week, not dissimilar to caring for multiple babies with five or six feedings per day for the marsupials.
Ms Quick, a veteran rescuer, often finds a dead mother wombat on the side of the road and coaxes it or even cuts the young from its pouch.
"I get into trouble because I think everything is worth a go… sometimes I shouldn't. You do your best and you put a lot into it," Ms Quick said.
But the real joy is seeing animals released back into their native habitat – always with an attempt to return the animal near the original rescue point.
Ms Quick reflected on returning Mary, the koala somewhere between Leongatha and Inverloch.
"We took it to the base of a tree, took the lid off and well, you've never seen anything like it," Ms Quick said.
"It was out and up and a photo showed it at the gum leaves at the top of the tree.
"It's hard to find the words, a good release is just beautiful."
Ms Beamish said the funding would keep them going and paid for essential items.
"It's going to go towards consumables and fuel for rescues," she said.
Member for Morwell Russell Northe said animal carers and shelter operators in Boolarra did essential work to protect and nurture native wildlife and thanked them for their commitment.
For wildlife rescue assistance or to provide support, phone Jean Quick on 5169 6606 or Wildlife Victoria on 1300 094 535 or 0409 944 810.