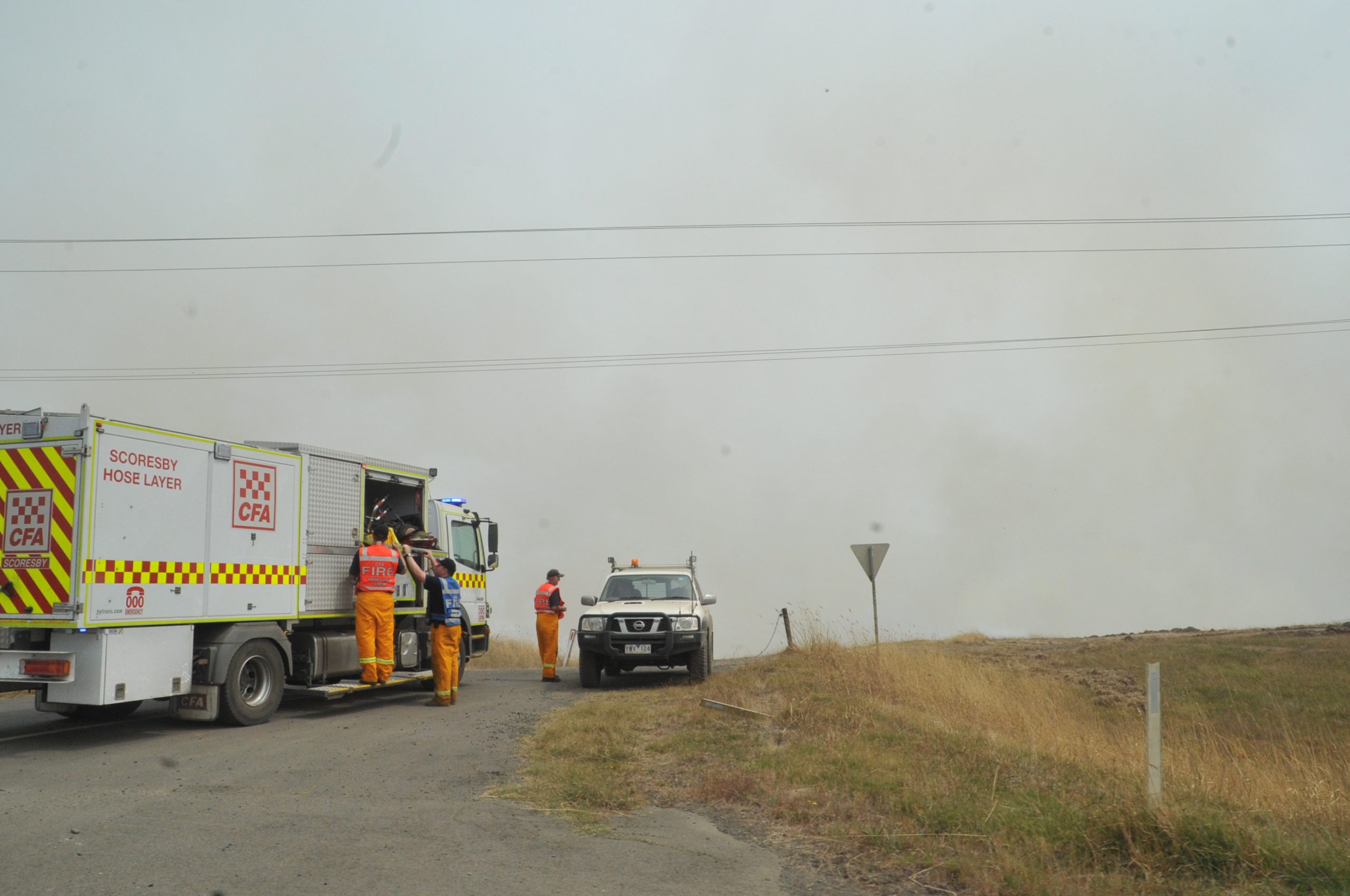 Labor candidate for Morwell Jadon Mintern said Latrobe Valley brigades would be a priority for new face masks as part of a promise to train Victorian firefighters to tackle coal mine fires.
Opposition leader Daniel Andrews announced the plan on Sunday, which includes equipping firefighters with updated face masks, training CFA and MFB brigades in mine fires and providing carbon monoxide haemoglobin testing kits.
Mr Mintern said the new masks had an oxygen canister below the chin, which could be changed quickly on the front line without the need for firefighters to return to the staging area, as was required during the Hazelwood mine fire.
During the Hazelwood mine fire they used a type of breathing apparatus which required the firefighter to carry an oxygen cylinder on their back.
"At Hazelwood, they were putting the breathing apparatus on at the staging area. It takes 10 minutes to get into the mine, they were fighting for 10 minutes and then had to head back to change the breathing apparatus because there was only half an hour worth of oxygen." Mr Mintern said.
"The new face masks have the same amount of oxygen, but there is not as much downtime in changing over your supply."
Mr Mintern said the mine training package would bolster what local brigades already do and extend the knowledge across Victoria.
"A big percentage of firefighters in the Hazelwood mine were MFB career firefighters who had never been in an open cut mine, let alone fought a brown coal fire before.
"It's bringing all those lessons learnt into a formal training package."
Details of exactly what training will be provided are not clear, but Mr Mintern said it would be guided by the CFA and Emergency Management Commissioner Craig Lapsley.
"That would have to involve site visits as our current brigades do now with their drills at stations and mines," Mr Mintern said.
He said new carbon monoxide monitors would measure CO in the air as well and be used, similar to a breathalyser, to measure the level of CO in a firefighter's blood.
Mr Mintern said this gave a more accurate reading of CO in the blood compared with the method used in the Hazelwood mine fire.
"The ones used at the staging area were placed on the finger," Mr Mintern said.
"It's actually been found that you can get different readings on different fingers.
"That process was the best available at the time, but when we're looking at improving processes.
"The emphasis of this policy is to make sure that when our firefighters are protecting our community, that they're safe."