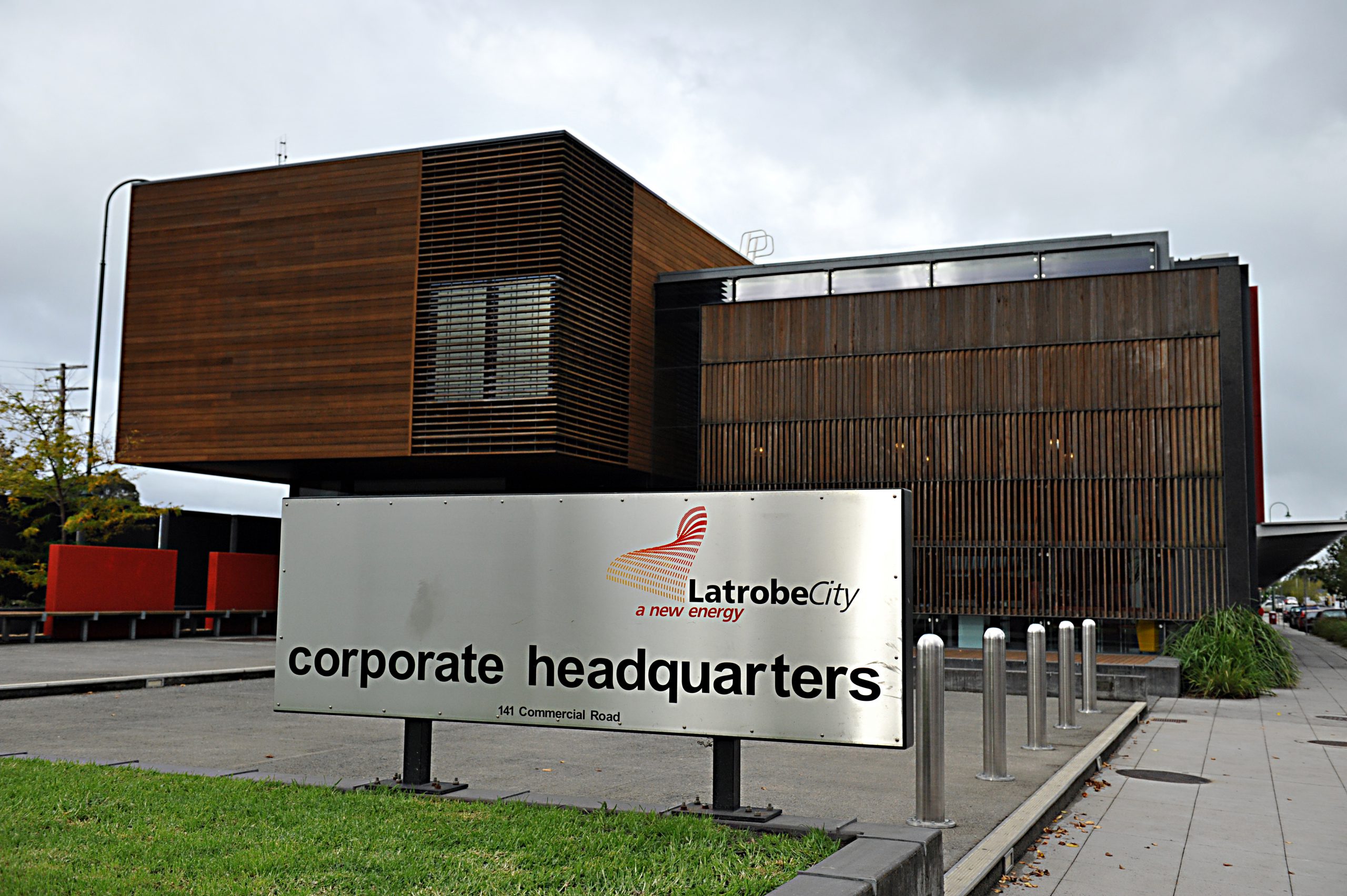 LATROBE City Council will ask for help from the State Government to address inter-town squabbling and put to bed debate about where ratepayer money is spent.
It will request the government conduct a review of council spending over the past 10 years to determine whether ratepayers are getting a fair return, based on the population of the town they live in.
Councillor Dale Harriman moved the motion on Monday night in an attempt to put an end to "internal bickering" over which town attracts the most council funding.
But the bid failed to gain unanimous support, with some councillors claiming a review would further fuel town divisions.
Cr Harriman said an independent, State Government review would spare ratepayers the cost burden of the project and eliminate accusations of bias.
"It needs to be an independent (body) who has no interest in the council so the results can't be argued with," Cr Harriman told The Express.
"Your smaller towns will get included in that as well, so we see there's a fair spend for outlying regions as well.
"If we haven't done the right thing, then we need to work on it, and if we have, then I hope the community can move on."
Mr Harriman said he received phone calls "daily" with concerns about an equitable spread of funding across Latrobe Valley towns.
It comes after the Traralgon Community Development Association renewed calls for the town to secede from Latrobe City and Moe community leaders expressed discontent with ongoing division between the towns.
However, at Monday night's meeting, Cr Graeme Middlemiss questioned "how real the problem is", suggesting it could be a loud minority of people who were dissatisfied.
He said, following each annual budget process since council's inception in 1997, he did not know of anybody who had complained that their town wasn't getting a fair go.
"I believe we've got the balance right," Cr Middlemiss said.
"I believe we've always moved our money to where the greatest need was."
The Traralgon secession push was revived after council released data which showed those in the 3844 postcode paid $76 million in rates over the past four years and received $12 million in capital works funding.
This compared with $35 million in rates collected from the 3825 postcode (towns including Moe and Newborough) with a $24 million spend on capital works; a $39 million rate revenue for the 3840 postcode (Morwell and surrounds) with an $11 million return; and $8.3 million collected in rates from Churchill, with $7 million spent on capital works.
However, the figures only related to major building and infrastructure projects and excluded council's day-to-day services.
It also included state and federal government contributions to projects.
It is not yet clear what the scope of a State Government review of council's spending would be, but Cr Harriman said he hoped it would include maintenance, major projects, capital works, sporting facilities, along with events and programs.
He said equity would be calculated based on the population of each town.
Council will now write to Local Government Minister Tim Bull to request the review.
Councillors Harriman, Peter Gibbons, Sandy Kam, and mayor Sharon Gibson voted in favour of the move; Graeme Middlemiss, Darrell White and Kellie O'Callaghan voted against it; Michael Rossiter abstained from voting and Christine Sindt left council chambers and did not vote.
If council's request is successful, it would not be the only Gippsland municipality to undergo such a review: Bass Coast Shire Council had a similar request approved by the State Government earlier this month, following secession calls from the Phillip Island community.
Its review would include State Government investment in the region.
According to a council officer's report for last night's Bass Coast meeting, the cost is expected to be between $75,000 to $100,000, of which the council would contribute between $25,000 and $35,000. It was due to vote last night on whether to support the review and its funding requirements.