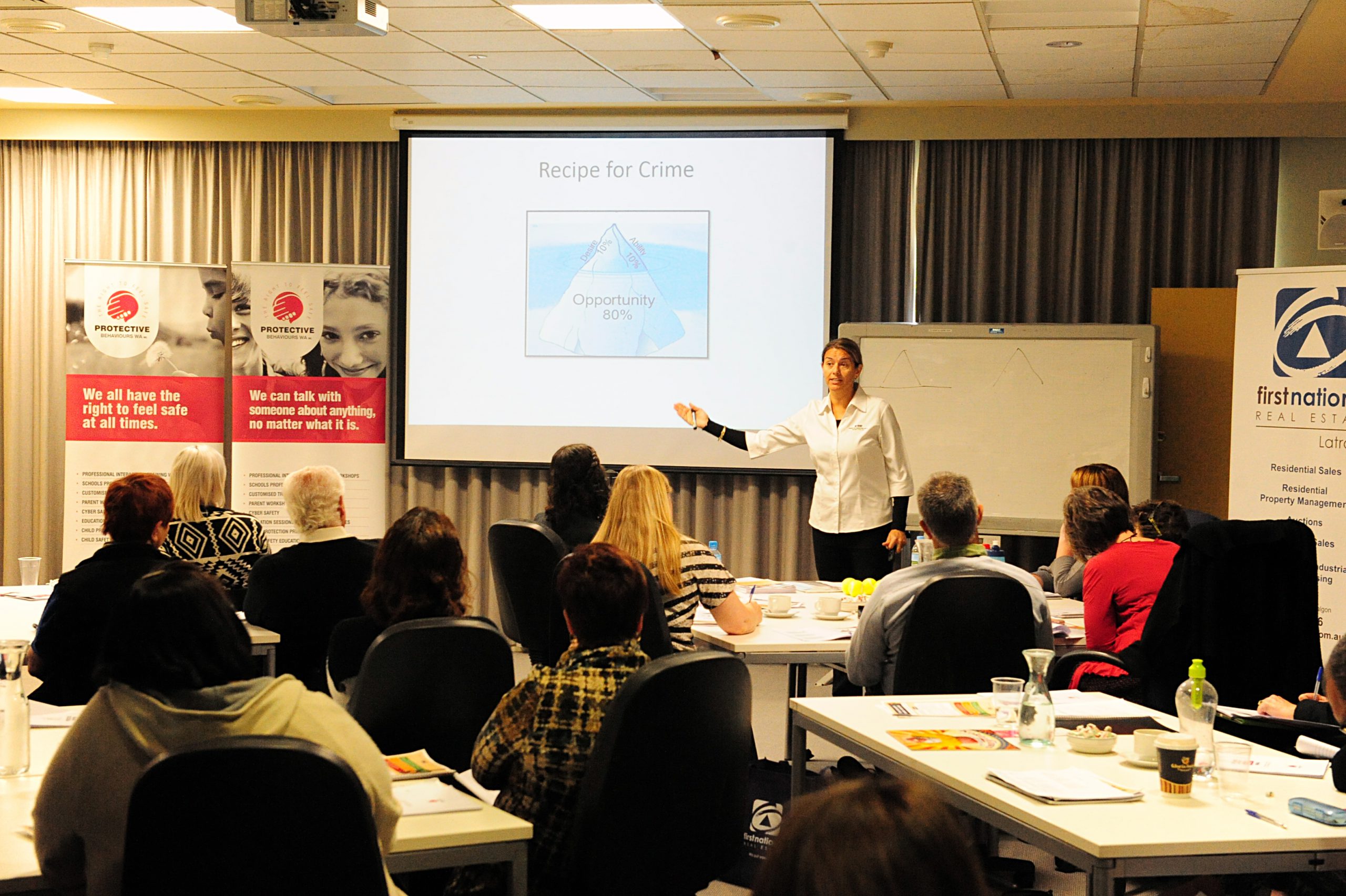 In a bid to reduce child sexual abuse rates, a Latrobe Valley entertainment icon has set out to educate children's workers and parents about empowering children.
Commonly known as Koko the Clown, and Latrobe City Citizen of the year for 2014, Frank Bezzina attended and performed at a protective behaviour conference in Western Australia and saw the need to convey the information to Gippsland.
Fifty workers including principals, teachers and service providers attended a two-day seminar, which ends today, while a group of parents attended a three-hour information session yesterday.
Key note speaker Protective Behaviour WA executive officer Andrea Musulin told participants they needed to teach children to be assertive and use proper names for their bodies, such as penis and vagina, to show perpetrators they were aware of right and wrong behaviour.
"We're trying to educate our kids that if they ever get touched in the wrong spot or sexually abused that they are to tell somebody that they trust," Mr Bezzina said.
"No perpetrator or sexual abuser will ever abuse a kid if they know this kid will not keep a secret."
Statistics released by Victoria Police showed there had been a 43 per cent increase in child sex abuse since 2010 with 72.2 per cent of all sexual assaults and 32 per cent of all rapes involving children.
It also showed 77 per cent of all victims were girls and there had been a 90 per cent increase in parents being the perpetrator since 2010.
Mr Bezzina said he was alarmed to hear one in five children had been sexually abused.
"One in five kids on average gets abused and we need to stop that, you get a school of 500 and 100 of those have potentially been abused," Mr Bezzina said.
Ms Musulin asked Mr Bezzina to perform for children who had been sexually abused and were wards of the state when he was in Western Australia.
"She saw a connection with my book, Koko the Clown and the Lost Smiles, and said kids who have been abused have lost their smiles," Mr Bezzina said.
"So she got me over for a national conference and I entertained kids who had been abused and you could see the difference, it took me a long time to win them over."
Taking on the role of a protective behaviour advocate in Latrobe Valley, Mr Bezzina said the seminar was only the beginning of projects he had planned to combat child sexual abuse.