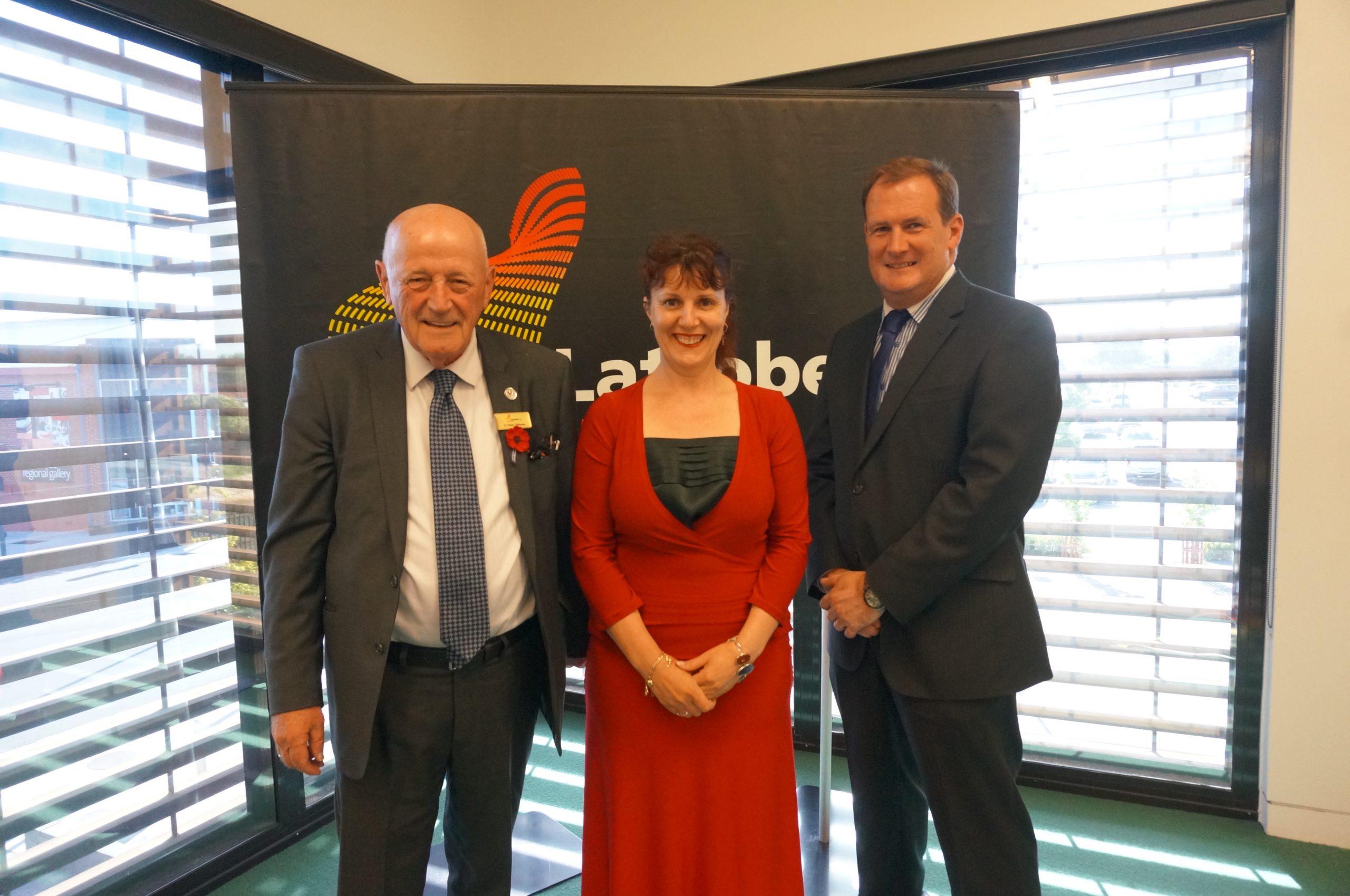 Latrobe City mayor Dale Harriman's prime focus will be on job creation and getting the most for the Valley during his two-year term.

Councillor Harriman was elected mayor at Monday's council meeting, with Cr Peter Gibbons voted deputy.
Cr Harriman said Latrobe City's role in boosting jobs was ensuring projects received assistance in the planning permit approval process.
"I think that is the main issue facing a lot of Gippsland is getting strong job diversification and well-paying jobs and ongoing jobs into the area," the Traralgon ward councillor said.
"I think we provide the infrastructure and we also have to work with our planning department to make sure that if projects come up, they're put through."
Cr Harriman added approved projects should be the best suited for residents in the area, while ensuring those potential jobs were "looked after".
The father-of-three joined council in August 2011, replacing outgoing councillor Rohan Fitzgerald in a bi-election, and was then re-elected in 2012.
He said his desire to do more to serve the community drove him to run for mayor.
"Having had a year as deputy mayor, I saw the work the mayor was doing
and also got a taste of being able to step up and do more for the community and advocate more for the community and have a stronger role," Cr Harriman said.
He said he would focus on ensuring the recommendations of the Hazelwood Mine Fire Inquiry were implemented and seek more attention from the State Government.
"I think Latrobe City has not been well-looked after for the last 14, 15 years," Cr Harriman said
"We've had some great spending recently, but I think a lot more needs to be done in the area, with a promotion of facilities and a promotion of jobs."
The part-time Gippsland Carers Association project manager and part-time volunteer said he would step down from his paid position, but continue to volunteer for the organisation.
Deputy-elect Cr Gibbons said he wanted a shot at the deputy role, sharing Cr Harriman's views on job creation.
"That means that council has got to take a very forward and progressive position about trying to get employers to come to the Valley, so that our population is employed," Cr Gibbons said.
The East Ward councillor said he also wanted to see the State Government commit to Morwell's revitalisation.