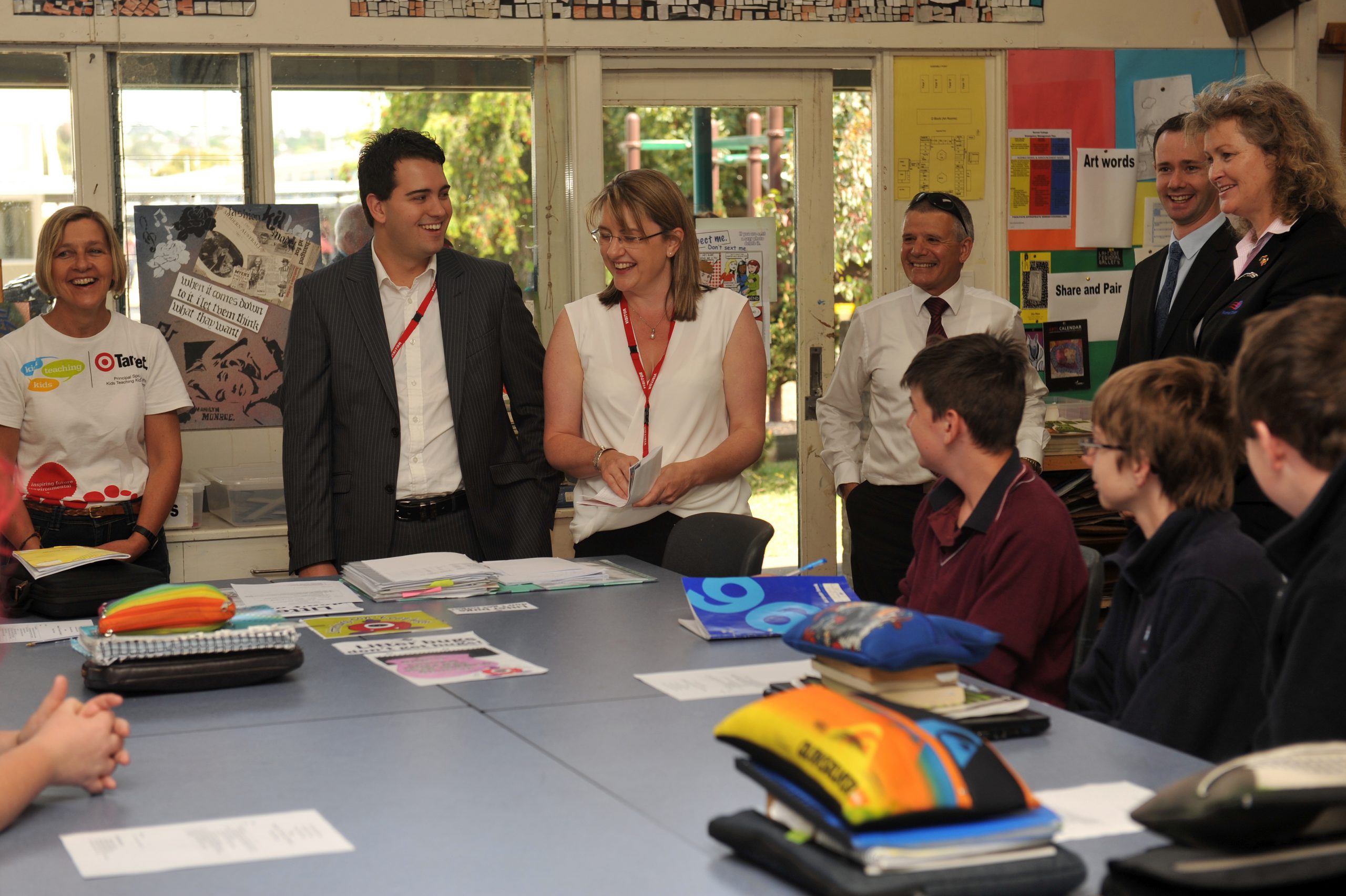 MORWELL's Kurnai College campus is quietly celebrating, with the Labor Party committing funding to rebuild some of the school's asbestos ridden and 50 year-old structures.

Opposition spokesperson for Regional and Rural Development Jacinta Allan and Labor candidate for Morwell Jadon Mintern announced the $7.8 million plan on Friday, which includes construction of a science wing, administration facilities and landscaping if elected on 29 November.
Ms Allan said there had been a "great stop sign" over future building works at the school since the last stage of a rebuild completed in 2009.
In early 2013 a Condition Assessment Report Audit report confirmed Morwell had double the percentage of poor and worn buildings than the state average.
"It's absolutely clear that this building is not just needed, it's urgently needed and indeed the government's own maintenance audit identified there was a whole bunch of urgent works to be done," Ms Allan said.
"There are parts of this school that have asbestos issues, parts of the school are just not fit for supporting students in a modern school environment."
Ms Allan would not confirm a starting date to begin construction, with final stages of planning work yet to be undertaken, but said she would want to see funds allocated as quickly as possible.
The school council's Heather Farley said she was delighted and had been waiting for an announcement like this for years.
Ms Farley said building conditions were poor for students and staff and it was not fit-for-purpose in terms of creating a modern learning environment.
"It would be lovely if the rest of the candidates and other parties might commit something similar," Ms Farley said.
Labor candidate for Morwell Jadon Mintern said the needs at Kurnai College in Morwell were immense.
"We've got doors that don't fit properly, classrooms falling down. Teachers can't teach properly and students can't adequately learn in classrooms that are falling apart," Mr Mintern said.
"It is so important that this project goes ahead. Russell Northe and the Liberals have simply abandoned it."
Member for Morwell Russell Northe has yet to allocate funding to the school, but said he welcomed any party who was committed to delivering for the region as he had done and looked forward to making announcements in the near future.
Mr Northe noted his $13 million commitment to education in the region, including the Morwell primary schools regeneration project and $40 million for Federation Training.