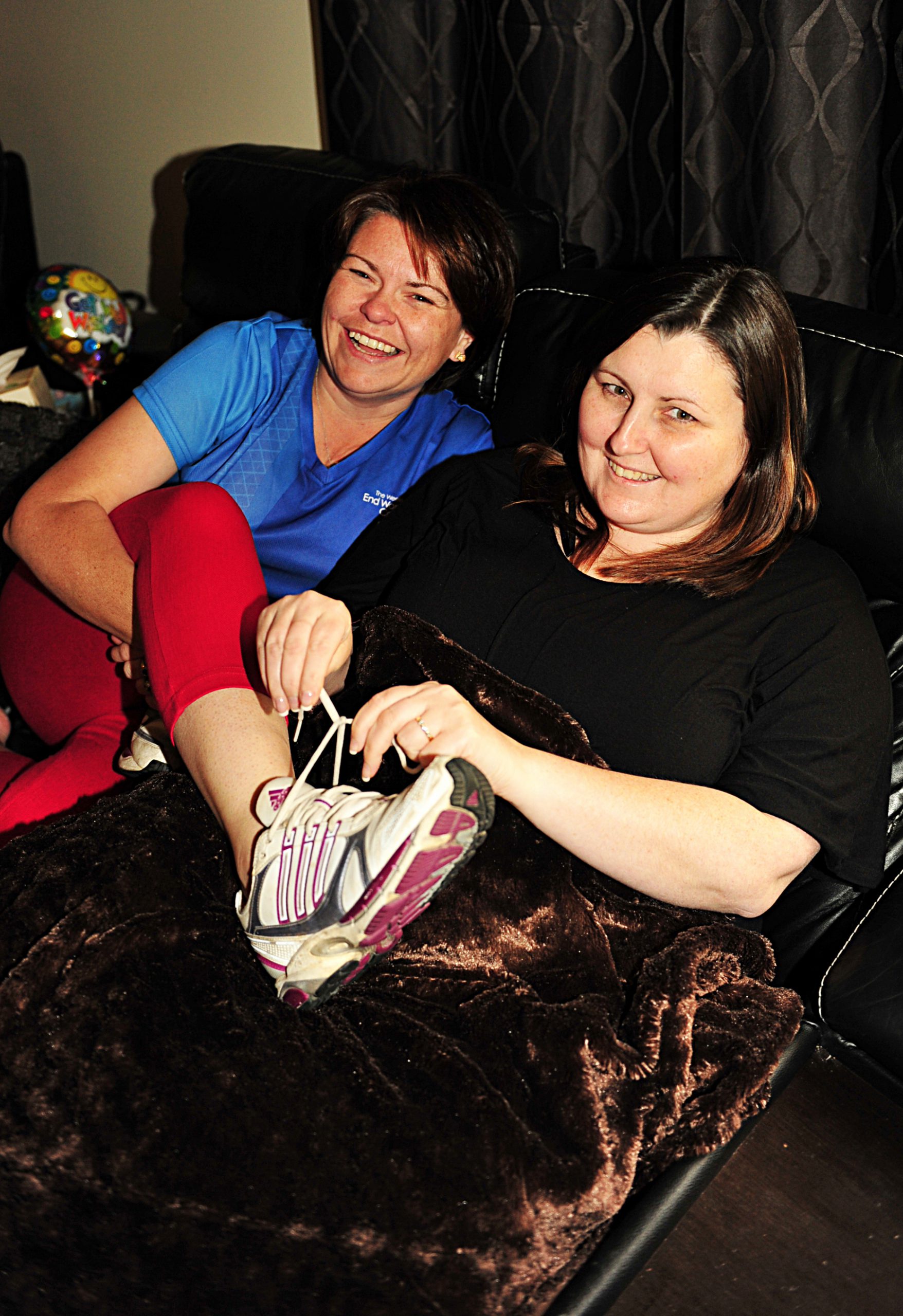 Just as Melinda Monaghan prepared to go into induced labour in 2010, her obstetrician burst into the room with news that would change her life forever.
"He yelled at them to stop and then explained to me that he thinks I've got some type of cancer, but they don't know what type," Melinda said.
The cancer was five weeks later identified as small cell neuroendocrine carcinoma of the cervix, an incredibly rare cancer, with a very small survival rate.
"The doctors said don't Google it. Because if you Google it, it tells you that you will die. Nearly everyone does," the Traralgon mum of four said.
"At the moment, there's only a 20 per cent survival rate past five years since diagnosis."
Almost four years since her diagnosis, Melinda has no evidence of disease, following months of aggressive treatment and unimaginable hurdles.
Healthy baby Makinley was born through caesarean section.
Doctors told Melinda the cancer would most likely have gone undetected if it wasn't for the pregnancy, and she probably would not have survived.
Melinda is currently experiencing a long and painful recovery from a double hip replacement following avascular necrosis, the death of bone tissue – a rare side-effect of cancer treatment.
Despite this, she has her sights set on a fundraising walk for the hospital that saved her life – the Peter McCallum Cancer Centre.
"Not only did Peter Mac save my life, but they are busy every day saving the lives of many," she said.
"There are still so many mums out there, sisters, daughters, friends that need Peter Mac to help them – so many children that need their mothers. I've personally known eight mums who have left their young children behind."
Melinda had eight months of treatment at Peter Mac including aggressive forms of chemotherapy and internal radiotherapy.
Since then, Melinda has made it her mission to raise funding and awareness for all cancers.
Through an online network of women from around the world who suffered from small cell neuroendocrine carcinoma of the cervix, she was instrumental in fundraising to bring the women together in the United States.
"Three of those women that we helped have already passed away," she said.
For the past three years, Melinda has been on crutches, due to the damage to her hips.
"My left leg just started not to work properly. I got out of the car one day and I just couldn't walk. I couldn't move at all.
"I had fractured my pelvis just from getting out of the car because my bones are so weak and thin."
Melinda also has small fractures at the base of her spine.
"Hopefully my hips will heal strong enough that they're able to support my back as well. I hope to walk without the crutches at all."
She is determined that she will walk unaided at the Weekend to End Women's Cancer on 28 February and 1 March, for Peter Mac, which involves a 60 kilometre walk in Melbourne.
"These surgeries, I'm hoping it's the end of it for me and I can start to get my life back.
"I just want to feel like me again so I can do stuff with the kids and get on with life."
Walking alongside Melinda will be her friend Melanie Williams.
The pair is hosting a women's night fundraiser this Saturday at the St Paul's Anglican Grammar School gym, Cross's Road, Traralgon from 7pm.
Entry is $5 and the event will feature market stalls, entertainment, pamper sessions and a Zumba demonstration.