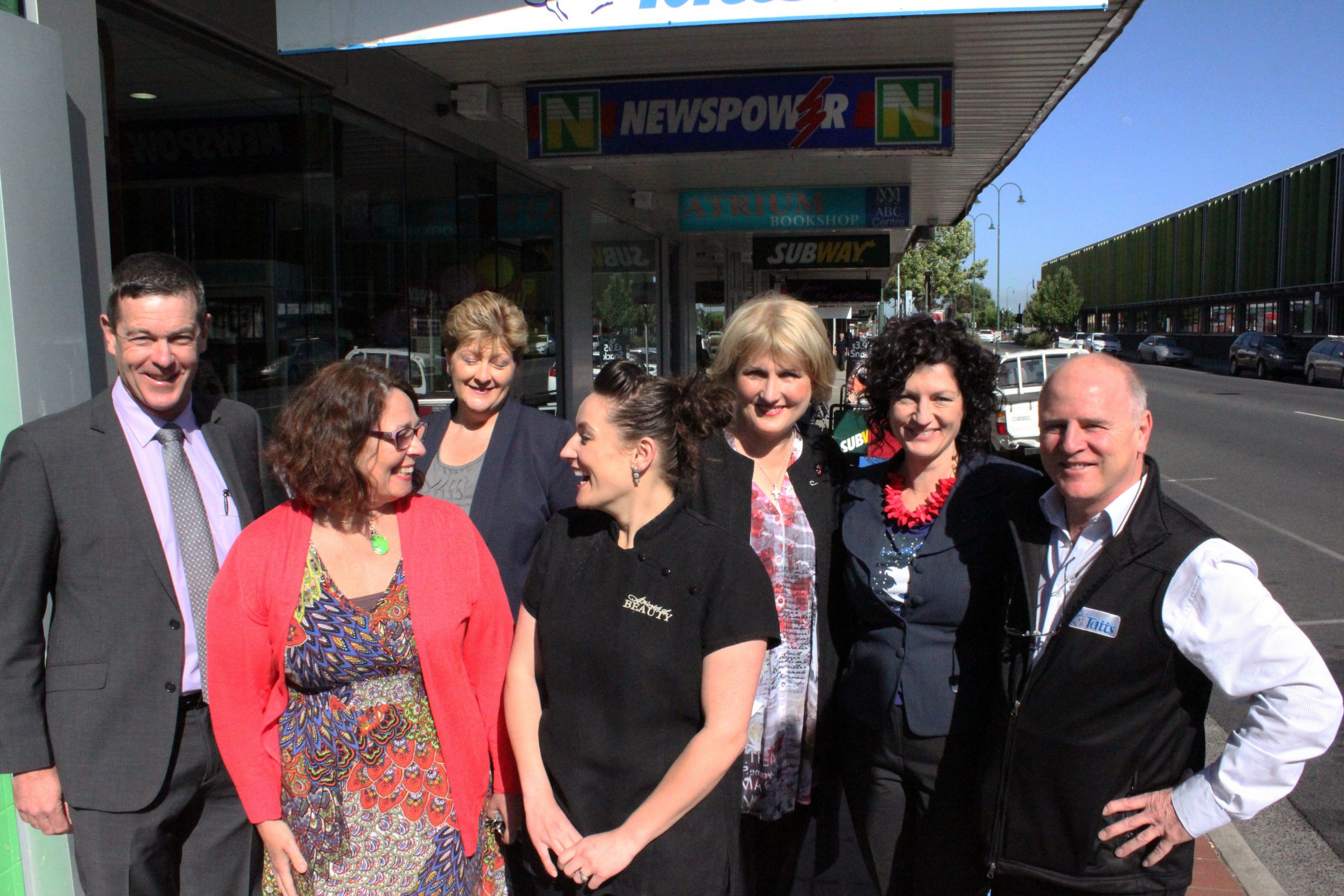 A LONG-awaited lifeline for Morwell's struggling town centre has been welcomed by the business community as a major turning point.

Member for Morwell Russell Northe has announced a $1.4 million package to revitalise the town and kick-start an age of prosperity.
It includes an urban design plan, tourism marketing plan, the beautification of entrances to the town, branding and signage, an event schedule and financial literacy mentoring for local business-owners.
The initiative is based on a wish list developed by Morwell business leaders, Advance Morwell and the Community Recovery Committee, in conjunction with Latrobe City Council.
Morwell revitalisation at a glance
– Future Morwell Urban Design Revitalisation Plan: $650,000
– Tourism marketing plan: $250,000
– Beautification of Morwell entrances: $350,000
– Branding signage and marketing: $100,000
– Events: $60,000
– Financial literacy mentoring for business-owners: $16,000
Community leaders are optimistic the plan is strong enough to succeed where others have failed.

"What's happened in the past is we haven't had enough money to actually leverage any change," business-owner Ray Burgess said.
"(Now) we think we can leverage a really good change for Morwell."
Mr Burgess said it was important that concrete, visible changes like the beautification of the town entrances were funded alongside broader plans.
"In the past, we've had these plans, nothing's changed. The plans are sitting there," he said.
"We want to say 'something's changing' and have the people believe that it was going to change.
"The greater idea of it is to build a space that people want to be in and build the confidence of people who might want to bring a business here."
Morwell and District Community Recovery Committee chair Carolyne Boothman said visible change would create "positive energy" that would aid in town recovery.
"Mostly, the whole process has been great in bringing the community together," she said.
Advance Morwell president John Guy said the community had been waiting for the announcement since the Hazelwood mine fire and his group would work hard on the project to make sure the money was spent wisely.
Mr Northe said the project was not an election promise, and would be funded no matter who won government on 29 November.
"A lot of this money comes out of our general bushfire economic recovery programs," Mr Northe said.
"We've been able to fund that through Regional Development Victoria.
"It gives the local business community some certainty to ensure these works are undertaken."
The Future Morwell Urban Design Revitalisation Plan will act as a guide for the best use of land in the town and form the base for an eventual redevelopment of the central business district.
One hundred thousand dollars for branding, signage and marketing will aim to communicate a "redefined Morwell identity", particularly for local businesses, while the financial literacy mentoring program will be run by Small Business Victoria to help owners manage expenses, financial statements, budget and cash flow.
"I think sometimes you can put little Bandaids on things to make improvements, but this investment is actually significant," Mr Northe said.