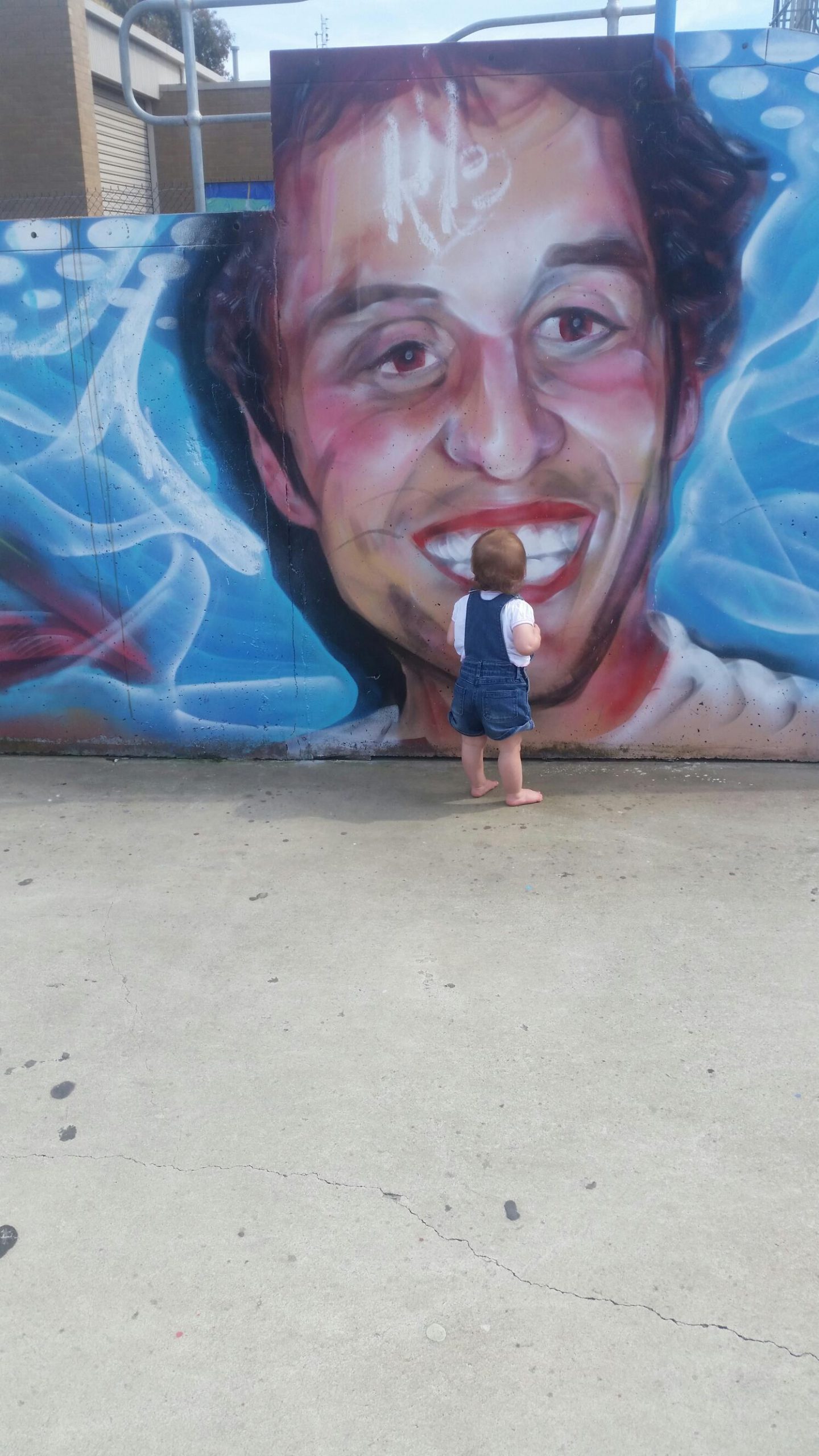 A tribute to a young man who died trying to save his friends in Koornalla on Black Saturday has been vandalised.
Created at the request of young Latrobe Valley skaters and BMX riders, the memorial portrait at Churchill Skate Park of Nathan Charles is now a feature on a ramp the talented BMX rider used to frequent.
On Black Saturday, Nathan helped prepare his friend's family home in case fires came through the property.
When he was about to leave with his girlfriend he saw a fire headed towards the house.
He told his girlfriend to leave and ran to the house to warn his friends of the fire, which soon engulfed the home.
The bodies of Nathan, his friend Luke Jacobs and Luke's parents Alan and Miros Jacobs were later discovered in a garage underneath the home.
On Saturday when Nathan's sister Sherrie Charles visited her brother's portrait at the skate park, she was shocked to find a section of the artwork had been vandalised with a graffiti tag.
"We go out there when we feel the need to have a bit of a pick-me-up," Ms Charles said.
"It was a bit of a shock, because of what the tribute meant, I mean, who would do that?"
Skate of the Art coordinator Mike Answerth said he was disappointed and surprised to see the graffiti.
"I'm extremely disappointed that anybody would deface that because it was actually put there at the request of the kids who use it, because he was a hero for those kids," Mr Answerth said.
"I thought one thing that wouldn't be tampered with was Nathan's image.
"Nathan gave up his life in the bushfires trying to help a friend; that's the person he was and I'm actually very disappointed somebody would do that."
Ms Charles said the day before his death, Nathan collided with a child while riding his BMX at the skate park.
"He had cuts and grazes but he got off his bike and said 'hey mate, are you okay?'," she said.
"He was always someone to put himself out there before his own needs, that's who he was."
Mr Answerth said the vandalism to Nathan's portrait and the mural of Winston Churchill would be fixed, soon and had been reported to police.
If you have any information about the vandalism, phone Churchill Police Station on 5122 1790.