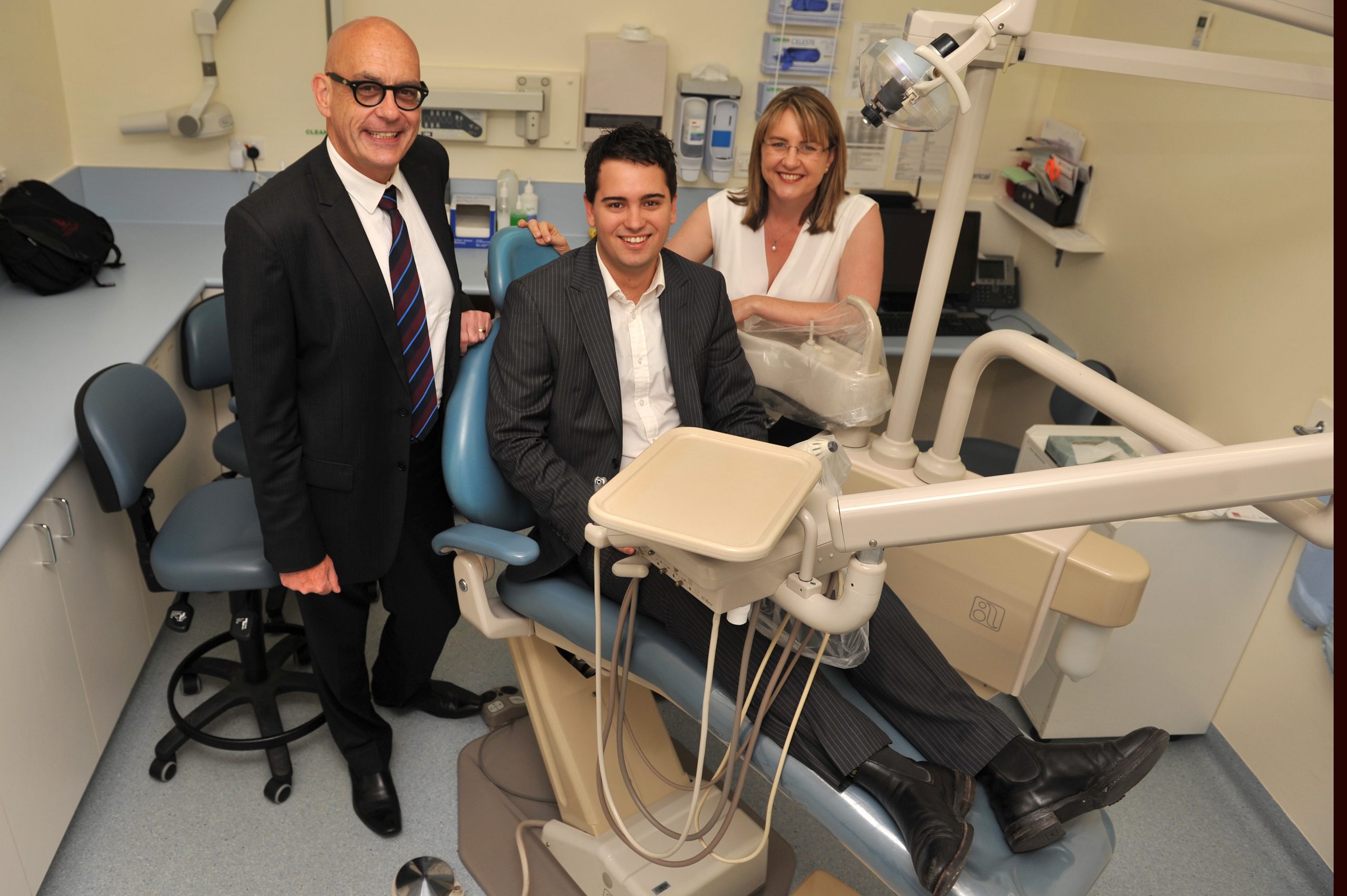 LABOR candidate for Morwell Jadon Mintern has pledged $1 million towards construction of Latrobe Community Health Service's long-awaited dental prosthetics lab and university training clinic at its Churchill campus.

The project is expected to create 80 construction jobs and 38 ongoing jobs including 12 dental prosthetists.
The Coalition has previously allocated almost $1 million funding to the project, which was seen as critical to leveraging a Federal Government contribution.
But the health service has since discovered a federal funding requirement which has left the project with a $1.3 million shortfall.
LCHS chief executive Ben Leigh said throughout the process of applying to the National Stronger Regions Fund, the service discovered the Federal Government would only fund half of the project.
"LCHS is looking to put in more of its own resources, but needs another million dollars to really make this project happen," Mr Leigh said.
Mr Mintern announced on Friday a Labor government would provide that $1 million.
"This is something that will create new industry in the Valley, it is what everyone's talking about," Mr Mintern said.
"It has massive growth potential, but the only way we're going to achieve that growth potential is if we get this project off the ground."
Mr Leigh said he had approached Member for Morwell Russell Northe and Deputy Premier Peter Ryan about filling the shortfall.
Mr Northe said the Coalition's $1 million contribution to the project was "real money on the table today rather than just the promise of funding that might never materialise".
"I will lobby my Federal colleagues, with whom I have a strong and long-standing relationship, to see this project to fruition," Mr Northe said.
The project has been in limbo since the 2013 federal election, after a $4 million funding commitment by former Regional Australia Minister Catherine King was not signed off on before the change of government.